Interrogatories
What is your favorite thing to dip in chocolate?
What's the biggest earthquake you ever felt?
Did anyone ever give you a stupid toy? What was it?
Are you re-gifting anything this year? What is it?
The Twitter Emitter
Her only mistake was not making the surprise album available for download exclusively on the Obamacare website. #Beyonce

— currageous (@currageous) December 13, 2013
I believe we can credit the Barenaked Ladies' "If I Had $1,000,000" for the existence of pre-wrapped, shelf-stable bacon.

— Jeff Fecke (@jkfecke) December 13, 2013
It's ironic, really, that the people most paranoid about losing their freedoms think so many of us shouldn't have many.

— Suzanne Munshower (@expatina) December 15, 2013
What if the Megyn Kelly thing was brilliant cross marketing for A Madea Christmas?

— Jesse Taylor (@jesseltaylor) December 15, 2013
I'm on the Seattle to NYC flight and TSA just pulled someone off the plane for not wearing black.

— John Fugelsang (@JohnFugelsang) December 15, 2013
FACT: Putting "FACT" before a tweet does not make it a fact.

— Peter Flom (@peterflom) December 15, 2013
How dare the Pope attack people's religious beliefs! And by religious beliefs I mean trickle down economics.

— Frank Vdl (@fvdlfvdl) December 15, 2013
You're only as old as you feel. Provided you feel exactly your age.

— William K. Wolfrum (@Wolfrum) December 15, 2013
On This Day
In 1707, the last known eruption of Mount Fuji in Japan occurred.
In 1773, the original Tea Party took place in Boston when members of the colonist's rights group, the Sons of Liberty, dressed up as Mohawk Indians, and proceeded to toss overboard hundreds of crates of tea into Boston harbor in protest against the Tea Act. (I wonder if the fish in the harbor got a buzz from the caffeine?)
In 1811, the area around New Madrid, Missouri was struck by two major earthquake, first in a series of four. An estimated 7.2 to 8.0 magnitude, they did little damage only because the area at the time was sparsely populated. The same events today would be cataclysmic. Seismologists are now divided as to whether any danger of another such event occurring on that fault remains today. One hopes not, since many homes and buildings in the area are unreinforced masonry.
In 1968, the Second Vatican Council officially revoked the Alhambra Decree (aka the Edict of Expulsion), which forced all Jews living in Spain to leave the country back in 1492. This edict was the brainchild of Ferdinand and Isabella, those same monarch who financed the slaver Christopher Columbus on his journey to 'Murka. Not surprisingly, they were ordered to leave any money behind.
In 1997, 685 Japanese children allegedly had seizures induced by an episode of Pokemon. In 2011, millions of Americans were seized with fits of mirth when Herman Cain quoted Pokemon.
In 2012, a group of slimy turds gang raped and beat a young woman on a Delhi (India) bus. Even the bus driver joined in. The woman died of her extremely horrendous injuries 13 days later. There was a huge public outcry (while this sort of thing continued to happen and is still happening). The six men were arrested, one died (suicide or murder?) in jail before the trial, the minor was sentenced to 3 years, and the rest were sentenced to death by hanging.
Born on This Day
1485 – Catherine of Aragon, first in a series of six wives of Henry VIII of England (d. 1536) (collect them all!) painting by Michel Sittow
1534 - Hans Bol, Flemish mannerist painter (d. 1593)
1597 - Pieter Deneyn (or de Neyn), Dutch landscape painter (d. 1639)
1668 - Constantijn Netscher, Dutch painter (d. 1723)
1751 - Franz Schüz, German painter (d. 1781)
1775 – Jane Austen, English writer (d. 1817)
1832 - Jules Worms, French genre painter (d. 1924)
1861 – Antonio de La Gandara, French painter (d. 1917)
1863 – George Santayana, Spanish philosopher and writer (d. 1952)
1866 – Wassily Kandinsky, Russian-born French abstract painter (d. 1944)
1899 – Sir Noël Coward, English playwright, actor and composer (d. 1973)
1901 – Margaret Mead, American anthropologist (d. 1978)
1907 – Barbara Kent, Canadian-born American silent film actress (d. 2011)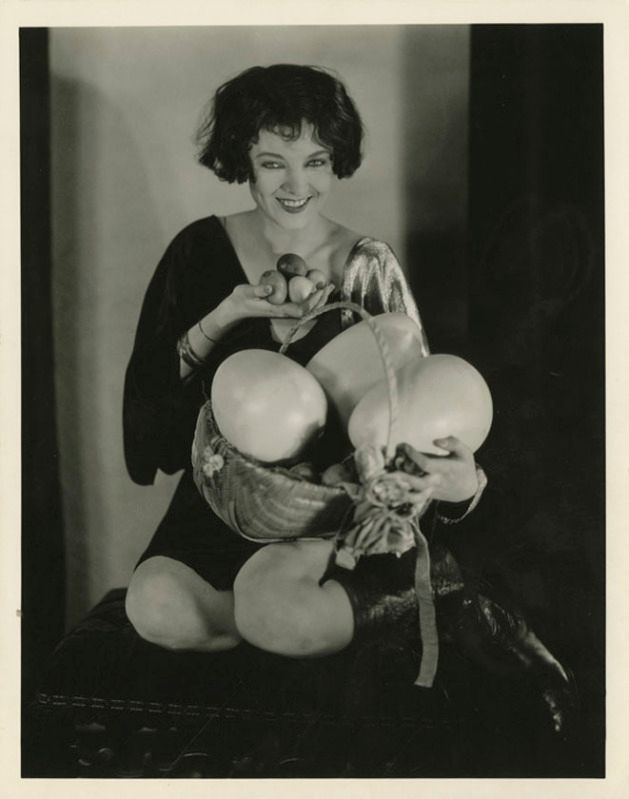 1908 - Remedios Varo, Spanish/Mexican painter (d. 1963)
1910 - Egill Jacobsen, Danish painter (d. 1998)
1915 – Turk Murphy, American trombonist (d. 1987)
1916 – Birgitta Valberg, Swedish actress
1928 – Philip K. Dick, American writer (d. 1982)
1936 – Morris Dees, founder of the Southern Poverty Law Center
1937 - Edward Ruscha, U.S. Pop artist
1943 – Tony Hicks, English guitarist (The Hollies)
1951 – Robben Ford, American guitarist
1961 – Bill Hicks, American comedian (d. 1994)
1963 – Benjamin Bratt, American actor (See Tipple Jar)
1967 – Miranda Otto, Australian actress
1979 – Flo Rida, American rapper and singer
Died on This Day
1698 - Simone Pignoni, Italian painter (b. 1611)
1853 - Johann Peter Hasenclever, German genre painter (b. 1810)
1907 - Fritz Beinke, German genre painter (b. 1842)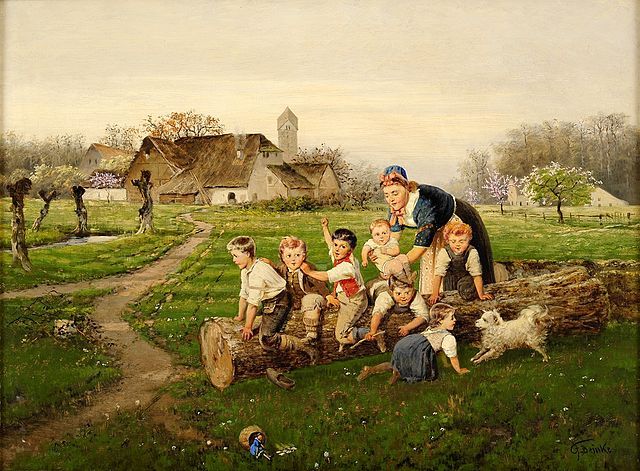 1935 – Thelma Todd, American actress (b. 1905)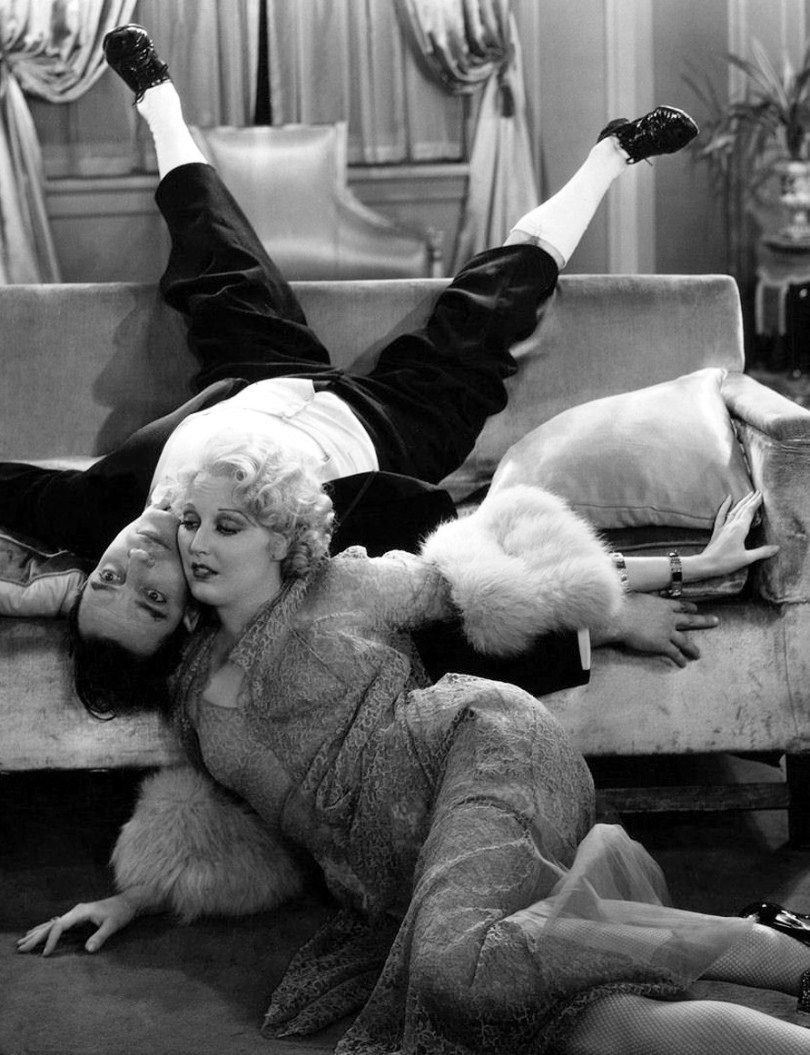 1937 - Glyn Warren Philpot, British portrait painter (b. 1884)
1948 – Denham Fouts, American gigolo and socialite (b. 1914)
1956 – Nina Hamnett, Welsh artist (but more often artist's model) (b. 1890)
1965 – W. Somerset Maugham, English writer (b. 1874)
1980 – Colonel Sanders, American fast food entrepreneur (b. 1890)
1989 – Silvana Mangano, Italian actress (b. 1930)
1989 – Aileen Pringle, American actress (b. 1895)
1997 – Nicolette Larson, American singer (b. 1952)
2001 – Stuart Adamson, English-born Scottish musician (The Skids, Big Country) (b. 1958)
2007 – Dan Fogelberg, American singer/songwriter (b. 1951)
Today is
National Chocolate Covered Anything Day
Stupid Toy Day
Barney and Barbie Backlash Day
National Re-Gifting Day