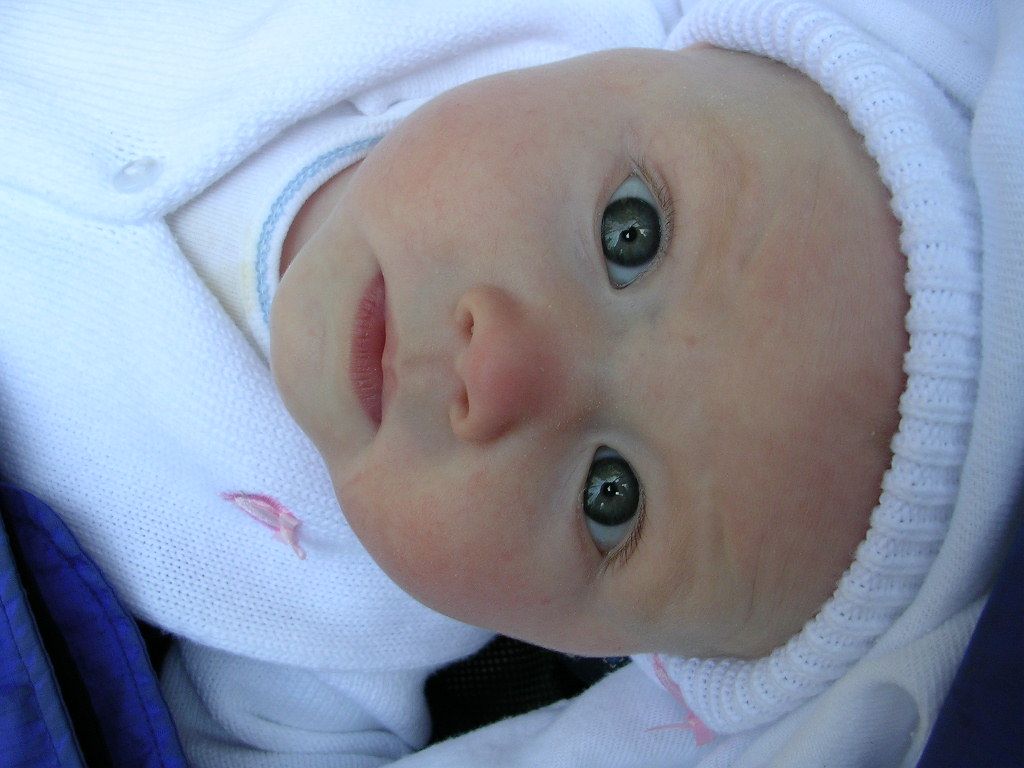 We both know that it's not true. Not literally. There have already been exceptions. This spring, when I injured my back while clearing out my childhood home, there were several weeks when there was no picking my daughter up. No taking her to her room to tuck her in. No carrying her in to the kitchen for breakfast on a school morning.
Still, we say it each time, a ritual that we share.
But what if it could always be so?
I am determined that, one way or another, it will be.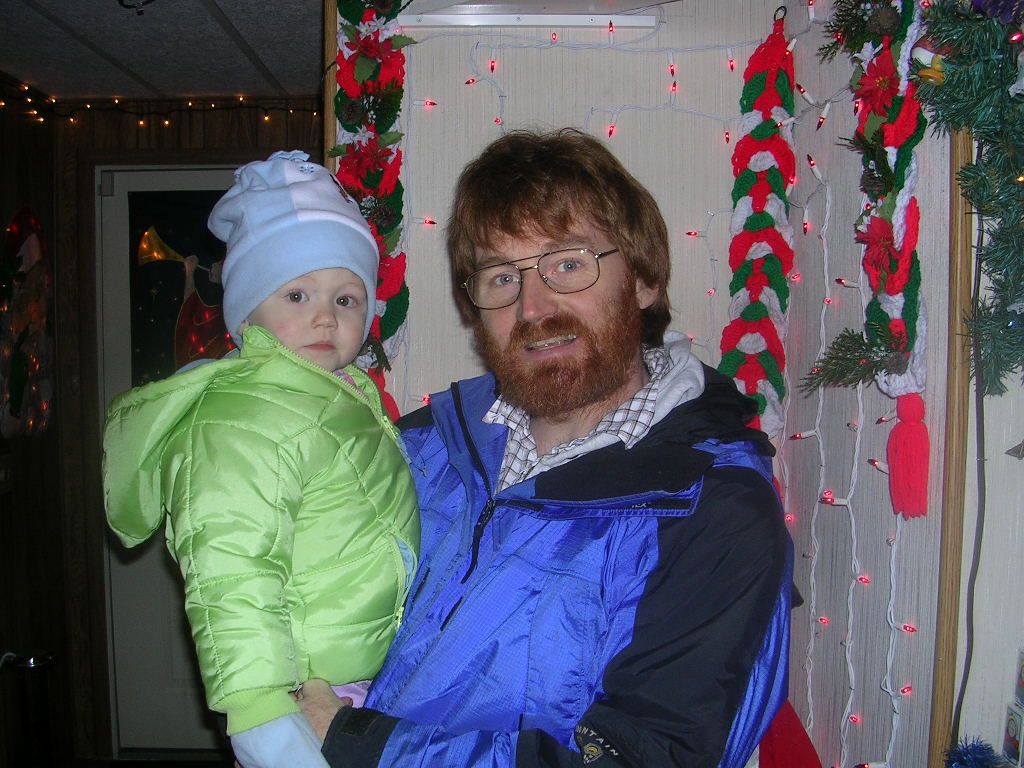 Happy Holidays 2005
Parents all feel this imperative - on the day when it will never be possible to literally pick her up again, have we done everything possible to help her prepare to face the world, and also to help make the world a kinder place?
As we muddle through every day, our decisions large and small reflect it. When we bought our current house, the school district and the neighborhoods defined the choices. The college fund, such as it is. Those toys that were supposed to be educational (although a decent book and a few building blocks would likely have been better than any one of them). The activities.
And of course all the things we do together every day. Just like all animals play at the skills they will need when grown, it's hard to do any game with your child without thinking about what else you can teach somewhere along the way.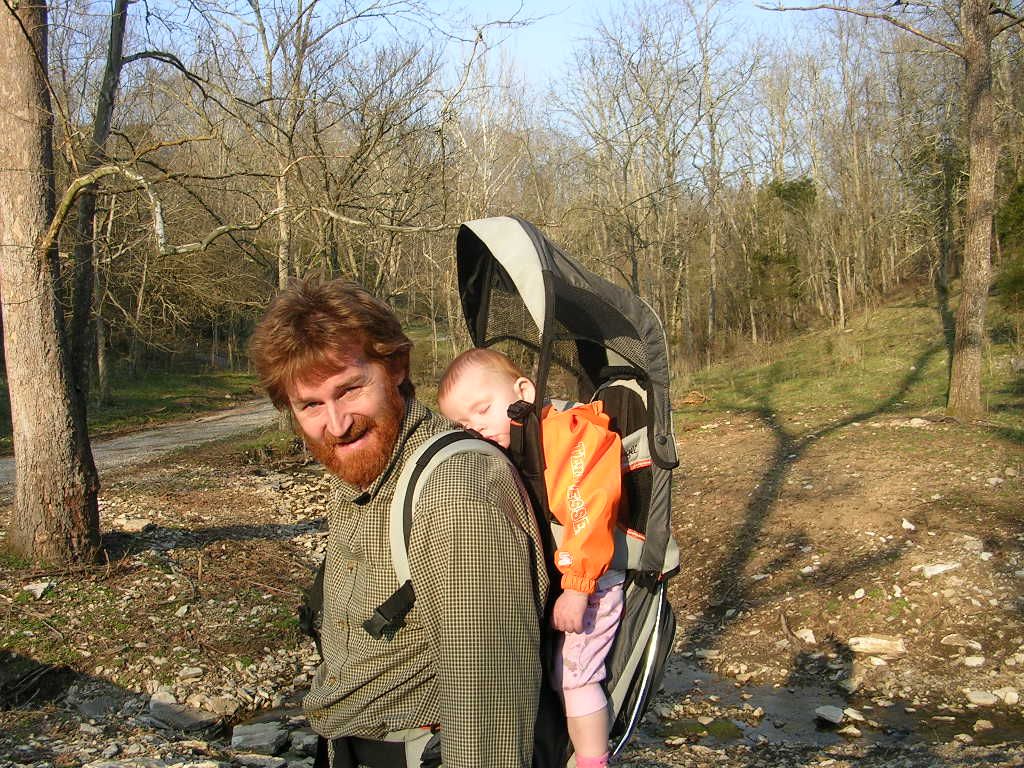 Hiking the Easy Way
So what about advocacy for the environment or social justice? If my goal is to best prepare my child for the future, is it really a good investment? Just one voice, out of millions, arguing this way or that, about policy or a local decision. You could make a strong case that any given parent could better spend their time helping their children to be ready for whatever world eventuates.
It's a real question. When I spend an evening away from family in order to attend an advocacy event, or just spend that same time head down in a writing project instead of being present in mind, is that the best contribution to family that I can provide? After all, we could easily be defeated on the current big issue, and that writing may never see the light of day, or only be read by a few friends out of loyalty and friendship.
I wrestle with this. Right this minute, my daughter is staring at whatever is occurring on her iPad - we could be having a conversation, or doing a learning activity together.

Discovery
Still, there is no turning away from the next project.
So, why?
Here are my reasons.
- Because it's an expression of love. My daughter gets it. She knows that I am working to do some little part to protect her future. No matter what the outcome on a specific issue.
- Because my friends are her friends, and now we have more of them. A lot more.
- Because you can't hover over your child every moment. You get boring if all you do is impart what you learned back in the day before you were bogged down with child care. All parents need to go learn new things so that their latest wisdom, although much of it doomed to be cast aside, will have at least some veneer of newness.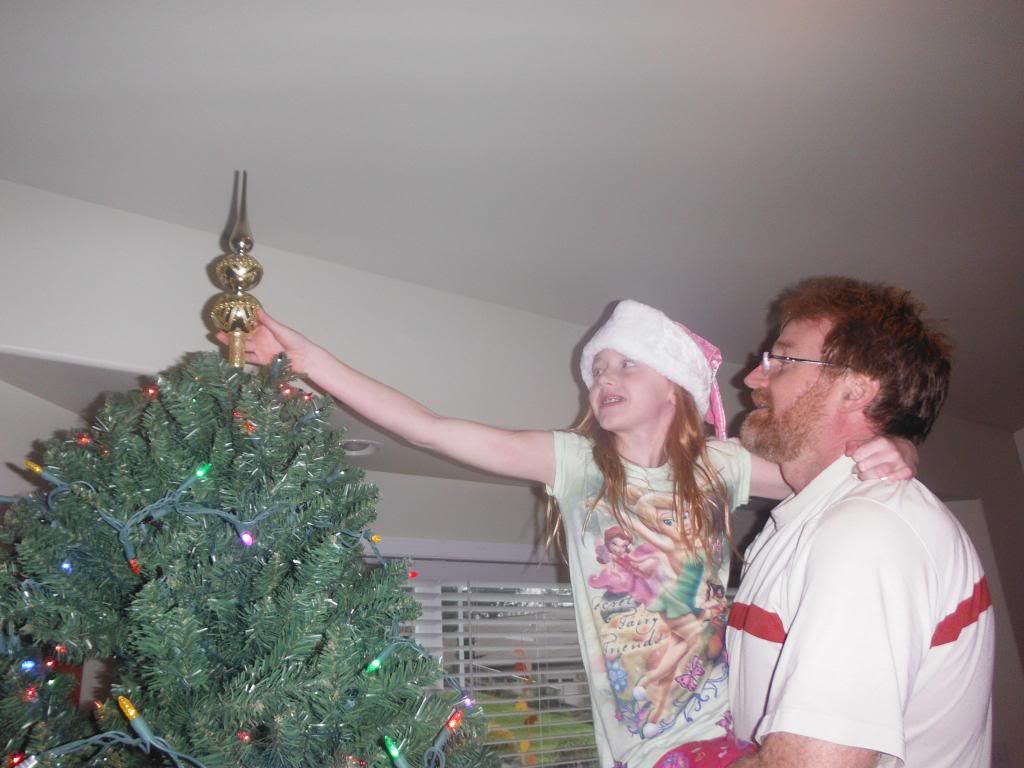 I can still do it!
And finally, there's a leap of faith. That if I do a little bit here in my corner of the universe, somebody else somewhere is doing something else. And someone else. And yet another someone. Some faith that, in addition to what each person may accomplish, we also help each other not to feel alone in what we see in the world and what we care about.
I'm finding empirical evidence that this faith is justified. When I talk to someone who I have not met through environmental action, often I find out something pretty amazing that person is doing for their community, the environment, or both.
So - Is there time for work, and family, and also to advocate for the environment and for your community? Yes there is. Because, at the end, the only real question is how you define your family.

Our Future - Worth Saving
Any time you think that you don't have a choice, you actually do.


Any time you think you have to do something that's wrong, you don't.
Not Here
Not Today
Not Any More
We shall not participate in our own destruction.
References

Climate Change for Families has great ideas for how families can work together on our climate and environment.

The goal is to cultivate a more engaged, knowledgeable and collaborative community of people who care for the planet and are willing to take the necessary steps to provide a healthy and beautiful world for our children, their children and their children. Let's make this the decade we transform ourselves to give our children a livable future.
Check out this
excellent column
about protecting the environment for our children, by Bellingham, WA poet Rob Lewis.
When we look at a child we may not be able to see climate change, but we can see the stakes. We may not know what actions to take, but we feel compelled to take action. In this way children clarify the world for adults.
EDIT
: Rob emailed me with this note, which elegantly sums up the topic that I tried to take on in this diary:
It's stunning to see just how much effort and expense parents put in their children to ensure they will be able to "compete" in the world out there, while the "world out there" unravels toward a future no one will be able to do anything in but survive.