Interrogatories
Are you still accidentally writing "2013" instead of "2014"?
Are you a good driver? How are you at parallel parking?
Did you ever have to sneak into your own home?
Have you ever been locked out of your home when nobody is around to let you in? What did you do?
The Twitter Emitter
Donald Trump: "Global warming is obviously a hoax based on my extensive research in checking the weather this morning."

— Top Conservative Cat (@TeaPartyCat) January 2, 2014
If Pot is a gateway drug, beer is the well-lit accessible walkway that leads to the gate.

— John Fugelsang (@JohnFugelsang) January 2, 2014
Snowstorm is just the crisis de Blasio needs to nationalize the financial industry.

— daveweigel (@daveweigel) January 2, 2014
The liberal media is so biased that I haven't seen one story on the bread lines and rationing in NYC caused by the de Blasio regime.

— Top Conservative Cat (@TeaPartyCat) January 3, 2014
Can't decide between a Duck Dynasty rifle or a Hoarders home clutter kit.

— Albert Brooks (@AlbertBrooks) January 3, 2014
IDEA: Add Snapchat to Target app.

— Crutnacker (@Crutnacker) January 3, 2014
Maybe Chris Kluwe can replace Ezra Klein.

— Lizz Winstead (@lizzwinstead) January 3, 2014
I have to give Obama this-- two days in and no one has leaked the secret location of the Obamacare Death Panels to the press.

— Top Conservative Cat (@TeaPartyCat) January 3, 2014
Climate change? Who cares what happens after I die? I want it all, and I want the world to die with me. Suck it, future losers.

— kara vallow (@teenagesleuth) January 3, 2014
Sorry you're getting your "White Christmas: late, guys. That's what we get for sending it UPS.

— Jesus Christ (@Jesus_M_Christ) January 3, 2014
Ted Cruz and Sarah Palin aren't hypocrites; I'm sure they will be up in arms about Chris Kluwe's free speech rights any minute now.

— Top Conservative Cat (@TeaPartyCat) January 3, 2014
A bag of Doritos now costs $149 in Denver.

— Tim Siedell (@badbanana) January 3, 2014
On This Day
In 1496, Leonardo da Vinci unsuccessfully tested his flying machine.
In 1521, Martin Luther was excommunicated by Pope Leo X.
In 1861, Delaware voted not to secede from the Union.
In 1870, construction began on the Brooklyn Bridge.
In 1938, the March of Dimes was established by FDR.
In 1947, Congressional proceedings were televised for the first time.
In 1959, Alaska was admitted as the 49th state.
In 1961, the U.S. severed diplomatic relations with Cuba.
In 1977, Apple Computer was incorporated.
In 1999 – Israel detained, and later expelled, 14 members of Concerned Christians, whose goal was to destroy the ancient Al-Aqsa Mosque, believing its destruction was necessary to bring about the second coming of Jesus Christ.
Born on This Day
1591 - (baptized) Valentin de Boulogne , French painter, active in Italy (d. 1632)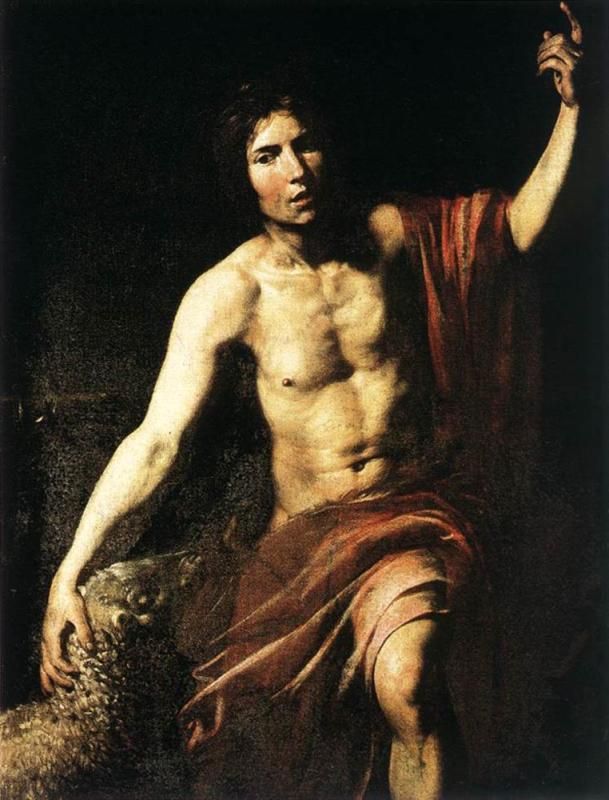 1879 – Grace Coolidge, First Lady of the United States (d. 1957)
1880 – Francis Browne, Irish photographer who boarded the Titanic at Southampton but got off in Queenstown, Ireland before the ship continued to its date with the iceberg. His photographs taken on his journey have become very famous. (d. 1960)
1886 – Josephine Hull, American actress (d. 1957) (Harvey, Arsenic and Old Lace)
1887 – August Macke, German painter (d. 1914)
1892 – J. R. R. Tolkien, British writer (d. 1973)
1894 – ZaSu Pitts, American actress (d. 1963)
1897 - Pola Negri, Polish silent film star (d. 1987) See Tipple Jar
1897 – Marion Davies, American actress and longtime mistress of WIlliam Randolph Hearst (d. 1961)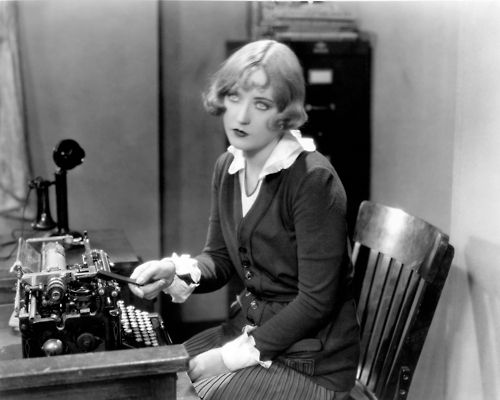 1905 – Anna May Wong, American actress (d. 1961)
1907 – Ray Milland, British actor (d. 1986)
1915 - Jack Levine, US social realist painter (d. 2010)
1916 – Betty Furness, American actress and consumer rights advocate. (d. 1994)
1919 - Frank Duveneck, painter (b. 1848)
1919 – Herbie Nichols, jazz composer and pianist (d. 1963)
1929 – Sergio Leone, Italian director (d. 1989)
1932 – Dabney Coleman, American actor
1941 – Van Dyke Parks, American musician
1945 – Stephen Stills, American musician (Buffalo Springfield, Crosby, Stills, Nash & Young and Manassas)
1954 – Ned Lamont, American businessman and political figure
1954 – Ross the Boss, American guitarist (The Dictators and Manowar)
1955 – Palmolive, British musician (The Slits, The Raincoats)
1956 – Mel Gibson, anti-Semitic and misogynist American-Australian actor/ director
1981 – Eli Manning, American football player
Died on This Day
1557 - Giacomo Raibolini Francia, Italian painter (b. 1486)
1705 - Luca Giordano, Italian painter (b. 1634)
1795 – Josiah Wedgwood, British potter (b. 1730)
1809 - Henri-Pierre Danloux, French portrait painter (b. 1753)
1843 - Thomas Christopher Hofland, British landscape painter (b. 1777)
1905 - Anton Braith, German painter (b. 1836)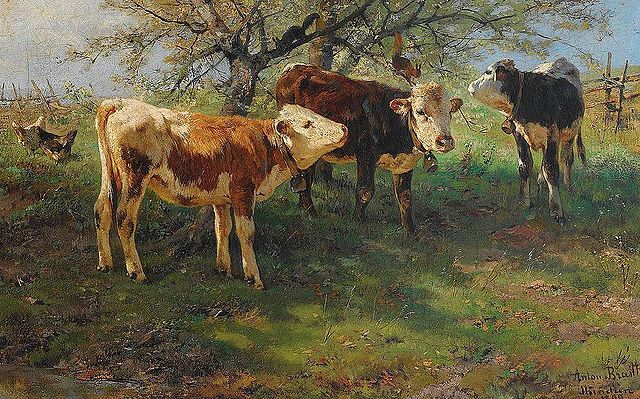 1915 - William Strutt, English painter and illustrator (b. 1825)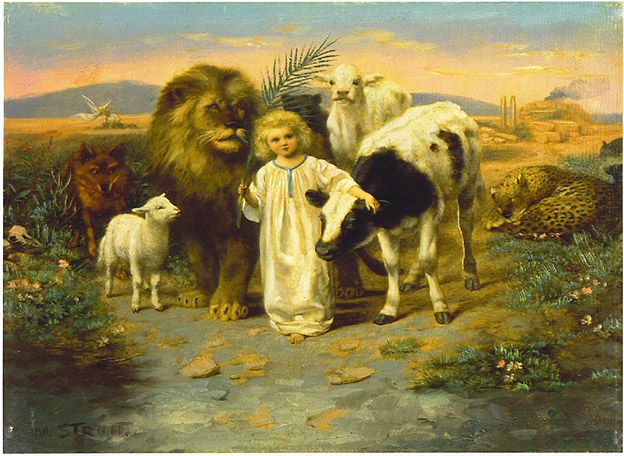 1945 – Edgar Cayce, American psychic (b. 1877)
1956 - Arturo Tosi, Italian painter (b. 1871)
1958 - Frederick William Elwell, British painter (b. 1870)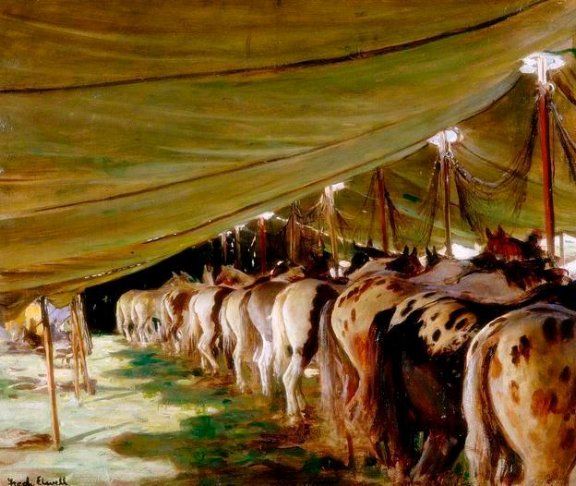 1967 – Mary Garden, British opera singer (b. 1874)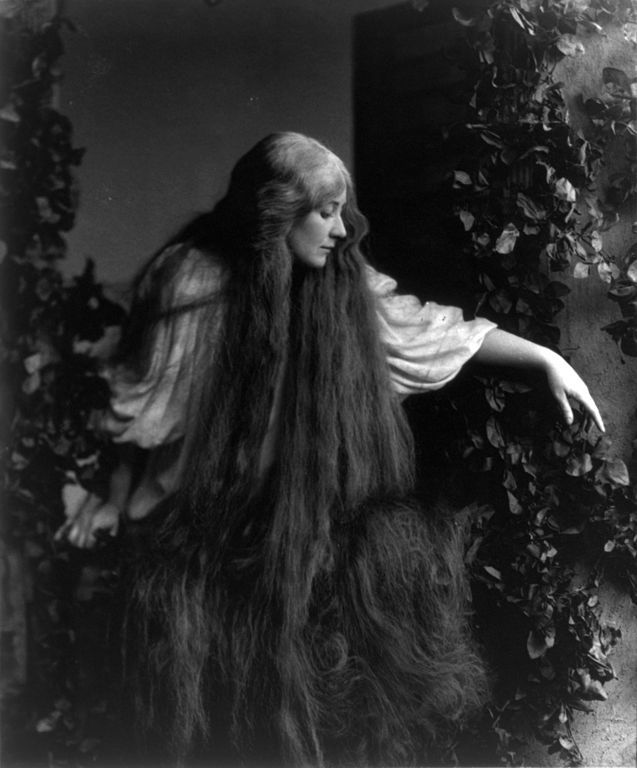 1967 – Jack Ruby, American killer of Lee Harvey Oswald (b. 1911)
1991 - Doris Zinkeisen, Scottish painter of society portraits, stage productions, designer of stage sets and costumes, and painter of the aftermath of World War 2. (b. 1898)
2002 – Juan García Esquivel, Mexican band leader (b. 1918)
2010 – Mary Daly, American theologian and feminist scholar (b. 1928)
Today is
Festival of Sleep Day (I suspect this is a cat holiday)
Humiliation Day (hopefully not your own)
Memento Mori "Remember You Die" Day
National Drinking Straw Day
Fruitcake Toss Day
Chocolate Covered Cherry Day