This might be a tad over the top, but I just don't know another way to write this. Its roots are in a statement I made in the first diary I wrote about LGBT Literature:
Some of the topics that McCourt explains in depth: Bette Davis, "All About Eve," Susan Sontag, Notes on Camp [Gay liberation, above all, really endangered high camp], "Vertigo," The Astor Bar, City of Night, stardom, Luchino Visconti, Douglas Sirk, Joe Ackerly, Ronald Firbank, the poets James Schuyler and James Merrill, Larry Kramer and Gay Men's Health Crisis, (the transgressive) Mae West, Joe Gage, and, of course, Thuh Opra (with a ten-page discussion of "diva" by an avid student of the subject). At the risk of being too didactic here, that list as it is significant to gay life is essential knowledge, so off to the google with you for the items you don't recognize,
a statement I made toward the end of it,
Okay, so I'm an opera queen of sorts too - snip - It used to come with the territory!
AND in a comment I made in a Top Comments diary (replying to Chrislove and inspired by a youtube clip starring Mariah Carey) December 29 (or two weeks ago)
NOW I understand why Daniel Halperin taught the "How to Be Gay" course, because I think one of my missions this year is to get you FULLY conversant with the Church of Cole Porter and if it means initiating all of the Top Comments crew into its mysteries, that will be fine too.

Tonight is Lesson1.
I've kept the opera excerpts down to TWO arias, but they are about as crucial to this discussion as any of the words in it. I've also linked a tribute video to an erstwhile diva from Ru-Paul's Drag Race because I thought embedding it might be TOO over the top. Consider this as experimental as my New Year's Day diary was.
But First, A Word From Our Sponsor:
Top Comments recognizes the previous day's Top Mojo and strives to promote each day's outstanding comments through nominations made by Kossacks like you. Please send comments (before 9:30pm ET) by email to topcomments@gmail.com or by our KosMail message board.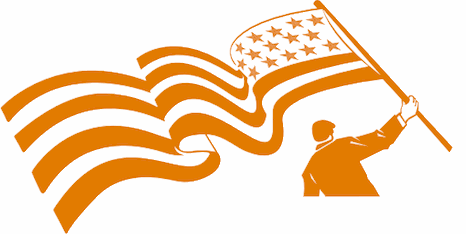 Make sure that you include the direct link to the comment (the URL), which is available by clicking on that comment's date/time. Please let us know your Daily Kos user name if you use email so we can credit you properly. If you send a writeup with the link, we can include that as well. The diarist poster reserves the right to edit all content.
Please come in. You're invited to make yourself at home! Join us beneath the doodle...
So, Introduction to The Church of Cole Porter, Lesson 1. DIVA.
It's not as if the phrase doesn't get thrown a lot in contemporary popular culture. Even here, we had as recently as last Saturday a diary that used the word in the title. And used it correctly, I might add. James McCourt defines the Diva thus, in a discussion of how performance of of the roles whose music is written above the staff changed from young boys and castrati to women:
None too soon it became evident that a true woman could best produce the soprano thrust required to portray a true woman on the operatic stage. Thus were divas invented. Divas, like courtesans, have informed Western culture. The diva lives in a world of music, champagne and gems. The difficult part is the music. (Queer Street, 347)
The Urban Dictionary has
seven
definitions, but the one that will concern us most here, since it was the one that concerned James McCourt, our chronicler of the rituals of the Church of Cole Porter, the most:
#4. diva
A diva is a female performer, usually an opera singer, who is extremely talented but very imperious and temperamental. But the distinguishing factor is that her talent permits somewhat uncouth behaviour. A diva is not necessarily difficult to work with, she is just very professional and and has a low tolerance for incompetence. A diva is NOT just some no-talent pop singer who thinks everyone should acquiesce to her every whim, or even worse, some woman who is unnecessarily rude, mean, bitchy, and often stupid just because she "knows what she wants" and revels in being high maintenance. These woman do not deserve the title of diva, because they have no redeeming talent or quality. They are simply loud and obnoxious bitches. True divas should be treated with respect for their enormous talent and strong will.

Maria Callas was a quintessential diva, even being nicknamed "La Divina".

Kathleen Battle took her diva ways to new heights, and was subsequently banned from singing at the Metropolitan Opera.
Immediately, we are taken to Thuh Opra in the examples, and that's fortuitous, because Maria Callas is probably the perfect example of a diva, who fused immense talent, decent acting, and willful behavior, and was in fact herself banned from the Met in 1958
in a tussle of wills
:
Maria Callas was the first to be publicly banned, in 1958, for irritating the Met manager Rudolf Bing, who vilified her in a defamatory press release. Callas was 35 at the time. Apart from two Toscas in 1965, she never sang another opera in the US - America's loss more than hers. Bing won full backing from his wealthy board and held his job for another 14 years.
So who better, and what better than the big aria from the first act of one of her signature roles, Norma, from Vincenzo Bellini's opera of the same name (1831), appropriately called "Casta Diva (Chaste Goddess)".
Gabriele Santini, conductor; RAI Orchestra, Rome, 1957. Note that there are imperfections in her singing but that these do not appreciably mar the entire effect. Besides, here's McCourt on La Callas:
The greatest opera star of all time was Maria Callas. (Queer Street, 349)
But also Birgit Nilsson, and Beverly Sills. Divas all, although Divahood for MOST opera singers is temporary, going when the voice goes. Mezzo-sopranos can be divas too, although it's difficult, and here, it's dependent on the ROLE. Amneris, Aida's rival, is the big deal part, but even that might not confer diva-dom.
But no. Did I have to explain anything about the Callas video? Here, I have to explain that this is almost at the end of Aida, and this is Amneris, distraught that her erstwhile lover Radames has been declared a traitor and will be put to death. I also have to tell you who this is. She's one of the best mezzos singing today and pretty much the house dramatic mezzo at the Metropolitan Opera House in New York. Who? Exactly. Going back to the Callas era wouldn't have helped. Fiorenza Cossotto. Who? Ebe Stignani. Who? Exactly.
So, divas in pop music. Here's a list from idolator.com, created by the Gawker people and then sold to Spin Media, of the 15 most enduring divas in pop music:
To celebrate the phenomenon, we've put together a list of our top 15 timeless divas — women of a certain vintage who remain relevant, influential and important to music fans of all ages. For your favorite singer to qualify, she just had to be born prior to 1972, have an iconic career and still practice pop. Hence no Barbra Streisand or Reba McEntire.
Presumably, these women would be the heirs to Judy Garland (I suppose, as much as I hate the idea, she'll have to be one of these topics). MAYBE Streisand would qualify, based on her performance of celebrity. But any of these?
Celine Dion, Cher, Gloria Estefan, Gwen Stefani, Janet Jackson, Jennifer Lopez, Kylie Minogue, Madonna, Mariah Carey, Mary J. Blige, Mylene Farmer, Sade, Shania Twain, Shirley Manson, Whitney Houston
Really? I'm honestly not sure that lip-synch-abilty and impersonation potential is enough to make one a diva. (I also don't know who one of the fifteen IS.) I think the concept has to be restricted to what happens in opera, and pop needs to come up with a different term. That won't happen, as much as it should, but a boy can hope.
One more thing. We here at Daily Kos have our own Diva, the tireless leader of our community efforts, the Kossack who publishes as DIVA.
Yep! Again, exactly, and we're much the richer to have her among us. I think the Church of Cole Porter would approve too.
And now for the stuff that makes this Top Comments:

TOP COMMENTS, January 12, 2014: Thanks to tonight's Top Comments contributors! Let us hear from YOU when you find that proficient comment.

From jwinil14:

JeffW cracked me up with this one in *bluestatedon's diary about Brit Hume blaming Christie's problems on "feminized media."
From Puddytat:

Jim P has a message for Democrats on the TPP (and a new acronym, too) in chuck utzman's diary on the faltering TPP. I'm still laughing, but the message is all too real.
From your fabulous diarist:

KAK1958 explains the family values of the "family values" party and Puddytat returns the serve in Puddytat's diary, Wisconsin Republicans: People Don't Need a Day Off From Work.
TOP MOJO, January 11, 2014
(excluding Tip Jars and first comments):
1) Christie's widespread 'support' among NJ Dem by earicicle — 150
2) She is Christie's NEW Chief of Staff! by Phoebe Loosinhouse — 132
3) Notice who sent this email by Cardinal Fang — 124
4) Can't say I'm surprised by Christian Dem in NC — 121
5) Christie told NY Gov the sender should back off! by twcollier — 119
6) Foye comes across as pretty heroic by Kalil — 107
7) Maybe now they feel by AnnetteK — 100
8) WI is going thru a dark age by Zacapoet — 95
9) thanks Phoebe Loosinhouse by jamess — 91
10) THAT'S GREAT NEWS!FOR JOHN McCAIN!!!!!!!1!!!111!!! by Stude Dude — 81
11) I posted this yesterday by Agathena — 79
12) So Christie's pet Democrat turned on him? by Dallasdoc — 75
13) Was just doing a little more searching... by reflectionsv37 — 70
14) I'm beginning to see by jamess — 67
15) "classic" Republicans by Habitat Vic — 66
16) Because her involvement wasn't publicly known yet? by GeorgeBurnsWasRight — 65
17) and Foye is PISSED by wasatch — 64
18) If the Dem Mayor by ZappoDave — 63
19) Wow. According to Christie's own account ... by niemann — 62
20) Caturday hugz, everyone! by Ekaterin — 61
21) You have my deepest respect, Mr Gershon. by JayRaye — 61
22) The original email was sent by by gulfgal98 — 59
23) I hate mean people... by Glen The Plumber — 59
24) Anyone who calls McCain eerily silent by jwinIL14 — 58
25) I would hope so by Dallasdoc — 57
26) Of course CC would have been informed of that by Mark Lippman — 57
27) Jeez, it's that guy? by kideni — 55
28) The Wapo has by AnnetteK — 54
29) No worries John, I hear New Jersey may be looking by jwinIL14 — 53
30) wot uz think? by Debbie in ME — 51
31) Disgraceful, if not surprising. Who are these MEN? by Catskill Julie — 51
32) There is a significant level of disgust by Giles Goat Boy — 51
For an explanation of How Top Mojo Works, see
mik
's
FAQing Top Mojo
TOP PHOTOS, January 11, 2014: Enjoy jotter's wonderful PictureQuilt below. Just click on the picture and it will magically take you to the comment that features that photo. Have fun, Kossacks!