this is the Saturday Morning Home Repair Blog where the Dailykos community gets together to talk about all things construction and repair. Our genial and expert staff stand ready to aid you on your every problem
Not only am I my own Water and Sewer district, I'm my own road crew as well. So this month I played Pothole Fairy aka The Little Gnomes of Zurich. Basically what I do is go around and fill potholes in my driveway. I load up 2 buckets full of gravel from the pile, put the on the golf cart and then go around and fill potholes. I also cover muddy Spots.
This is pretty low tech---a child could do it if it was a freaking hungus big child and had a golf cart.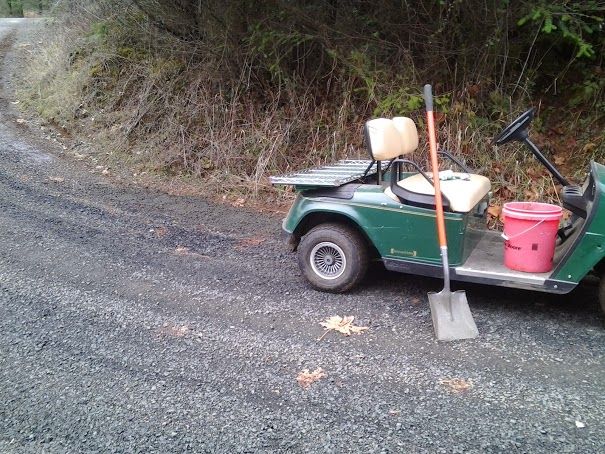 So this was pretty much what I did lately. What have you been working on?