Map of 'Pangaea' with Current International Borders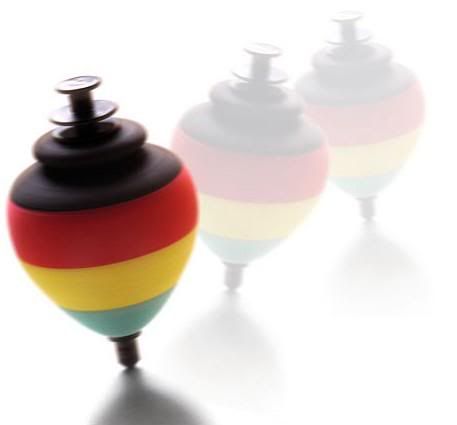 Top Comments recognizes the previous day's Top Mojo and strives to promote each day's outstanding comments through nominations made by Kossacks like you. Please send comments (before 9:30pm ET) by email to topcomments@gmail.com or by our KosMail message board. Just click on the Spinning Top™ to make a submission. Look for the Spinning Top™ to pop up in diaries posts around Daily Kos.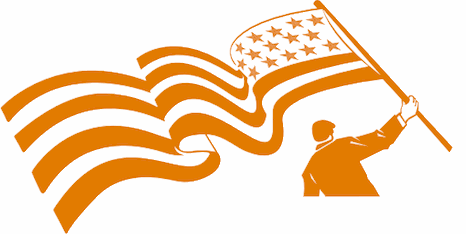 Make sure that you include the direct link to the comment (the URL), which is available by clicking on that comment's date/time. Please let us know your Daily Kos user name if you use email so we can credit you properly. If you send a writeup with the link, we can include that as well. The diarist poster reserves the right to edit all content.
Please come in. You're invited to make yourself at home! Join us beneath the doodle...
I love maps. Always have. Any and all maps, from globes to road atlases--I don't discriminate. When I share this interest with others, people usually either think I'm weird or just don't care, so it's a passion I normally keep to myself and pursue alone.
Ever since I was a small child, I collected any maps I could get my hands on. While other children were begging for toys (although, to be fair, I begged for my share of toys as well), I was begging for the latest edition of the Rand McNally U.S. road atlas. I had a drawer full of atlases, topographical maps, and maps of specific metropolitan areas, not to mention my prized topographical globe. I even had road atlas software that I spent hours and hours on, studying not only local roads, but also the interstate highway system and the roads and streets of states and cities I've never even been to before. By the time I was in my teens, I knew how to get around my county (and, indeed, the country) better than my parents did. I still remember one time in the family car when (this won't mean anything to anybody here) I corrected my dad that we weren't on PA Route 27 because 27 had turned left and the highway had turned into Enterprise Road. My dad turned to my mom and said, "Now, what kind of kid knows that?" Eccentric? Maybe, but I was a damn good navigator, and my parents often benefited from the GPS that was my brain.
My love for maps didn't stop there. I also made something of a time-consuming hobby out of drawing imaginary maps. I had literally notebooks full of completely fictional maps, from the macro level (an imaginary county and its major cities and roads all on one page) to the micro level (pages and pages full of extremely detailed city maps, complete with suburbs, waterways, freeway systems, street names, and important buildings and residential, commercial, and industrial districts labeled). Yes, this was serious stuff to me. I often did it in private because, as you can imagine, such a hobby was prone to ridicule. All of my fictional maps have since been lost, much to my disappointment today, because I would love to show just how intricate and detailed I was in my map-drawing.
My love for all things map continues. Even today, when I find myself with some extra time to kill, I'll head over to Google Maps. Between Google Maps, Google Earth, and Google Street View (seriously, what fun I would have had with that as a kid), there is more than enough to keep me occupied for hours. People might think such a passion is silly, but they never seem to complain when they need somebody who can navigate the roads. My love for maps really has come in quite handy. While others are dicking around with their GPS on their iPhone, I just get in my car and drive most of the time. When I drove from Pennsylvania to Houston, all I had to do was quickly check Google Maps to confirm some details of my route, and I was good to go. And I can learn new cities very quickly. Today, I know Houston better than some locals I know do. Don't tell him I told you, but after many visits to DFW, I am also getting to the point where I know some roads better than my BF does. The only two cities that have given me serious navigation problems have been Pittsburgh and Washington, D.C., both for obvious reasons--the GPS is well-used when I visit these cities.
Like I said, I enjoy maps of all kinds, not just road maps. Recently, I subscribed to r/MapPorn, a Reddit "subreddit" filled to the brim with all kinds of interesting maps, many of them communicating some kind of information other than geography. Needless to say, somebody with interests matching mine could spend their entire day just on that subreddit. It was actually on Reddit that I recently found a link to this article, which shows "40 Maps That Will Help You Make Sense of the World." Since I'm sure nobody here is interested in my favorite road maps, I thought I'd share a few of them here. One of them, the map of "Pangaea," is above, but that's only the tip of the map porn iceberg. Get ready...
The Only 22 Countries in the World Britain Has Not Invaded (not shown: Sao Tome and Principe)
The Most Common Surnames in Europe by Country
Worldwide Driving Orientation by Country
Visualizing Global Population Density
Map of Alcoholic Drink Popularity by Country
Map of Where 29,000 Rubber Duckies Made Landfall After Falling off a Cargo Ship in the Middle of the Pacific Ocean
Map of Contiguous United States Overlaid on the Moon
Reversed Map with Southern Hemisphere at Top of Map (because position of North is arbitrary)
Be sure to
hit the link
to check out the rest.
If your appetite has been whetted, here are a couple of bonus maps from r/MapPorn.
More autocomplete: "Why is [state] so...?"
Chicago in 1833, population - 350
TOP COMMENTS
January 24, 2014
Thanks to tonight's Top Comments contributors! Let us hear from YOU
when you find that proficient comment.
From Dave in Northridge:

My Russia diary today had some gems, like this one from IowaBiologist about the Scott Livelys of the world and this mini thread, started by slatsg and completed by ExpatGirl about the types of memorable moments they'd like to see at Sochi.
From Steveningen:

In Laura Clawson's diary Mike Huckabee used to be a contraception coverage 'Uncle Sugar'. GreenMother pulls out all the bells and whistles on the snarky sarcasm machine with this comment.
From Chrislove:

In a diary about Sirius Progress host Michelangelo Signorile taking down a conservative caller, this comment by anastasia p has much truthiness to it.
TOP MOJO
January 23, 2014
(excluding Tip Jars and first comments)
Got mik!
1) This is an abomination! by Sue B — 217
2) Way to bring facts into it CV. by ontheleftcoast — 152
3) Is it wrong that I'm smiling? by AnnetteK — 146
4) Unfortunately, by Old Sailor — 124
5) Abomination is exactly the right word. At by middleagedhousewife — 121
6) Q: How are 43 (a prime number) and 2016 alike? by ontheleftcoast — 109
7) The fetus' nervous system has been developing for by radical simplicity — 104
8) Only in Texas by Texas Lefty — 100
9) Considering the others on the list... by Eclectablog — 95
10) Ruthlessly ambitious guy by middlegirl — 89
11) Bible is to Abortion What Jesus is to Teh Gay by Gooserock — 88
12) My son visited the ER and checked in by coquiero — 86
13) They must've had this printed and ready to go by ontheleftcoast — 86
14) Thanks, his history is worse than I thought, by a2nite — 85
15) Hiking some trail somewhere, perhaps? /nt by murphy — 83
16) wouldn't a normal Dem governor by anna shane — 79
17) Just what I ordered by Roger Fox — 78
18) Yes, but the forced-birth crowd by Old Sailor — 76
19) Delicious irony by middlegirl — 74
20) They hold all the cards by Horace Boothroyd III — 74
21) Come listen to my story 'bout a man named Jed... by skillet — 73
22) I see what you did there by tampaedski — 72
23) They broke me. by Hunter — 70
24) That will not happen. by DerAmi — 70
25) "Victims of their gender"? by pat of butter in a sea of grits — 69
26) Has Krugman ever lost 1 of these public disputes? by emorej a Hong Kong — 68
27) Like some caller said on the radio, by Jim P — 67
28) The 67 mustang by tmservo433 — 66
29) No, it's about control and power by ontheleftcoast — 66
30) Also, it's not an experiment, it's a demonstration by anastasia p — 63
31) Ok, I'll type it .... by lalo456987 — 63
TOP PHOTOS
January 23, 2014
Enjoy jotter's wonderful PictureQuilt™ below. Just click on the picture and it will magically take you to the comment that features that photo. Have fun, Kossacks!