The United Kingdom is composed of four kingdoms: England, Wales, Northern Ireland, and Scotland. Scotland, which was founded in 843, occupies the northern third of the island of Great Britain. In 1707 it entered into a union with the Kingdoms of England and Ireland. It presently has a population of about 5.3 million. Shown below the squiggly thing are some assorted facts about Scotland.
The word "Scotland" comes from the Latin name for the Gaels which was "Scoti."
The official animal of Scotland is the unicorn. Since the unicorn was once a wild animal, it appears chained on the royal coat of arms. In Celtic mythology, the Unicorn of Scotland is a symbol for innocence and purity, healing powers, and joy. It is also seen as a symbol of masculinity and power. By the fifteenth century two Unicorns had been carved into the Royal Coat of Arms at Rothesay Castle. Gold coins featuring a Unicorn were introduced during the reign of King James III (1466-1488).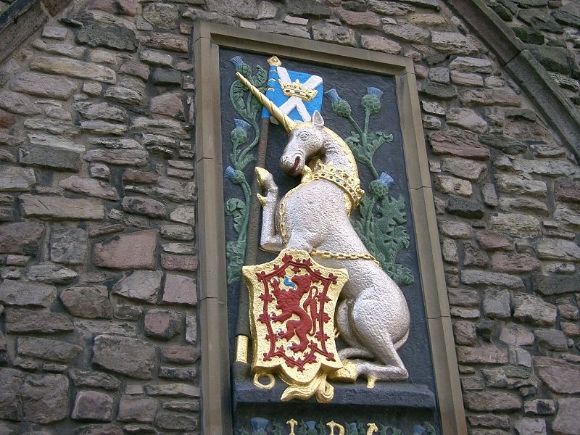 Scotland's floral emblem is the thistle.
At exactly 1:00 PM every day (except Sunday), the One O'Clock Gun in Edinburgh Castle is fired to help ships' captains in the harbor set their chronometers to the exact time. Modern time keeping technology has changed, and the gun is no longer required for setting chronometer, but the ceremony of firing the gun has become a popular tourist attraction.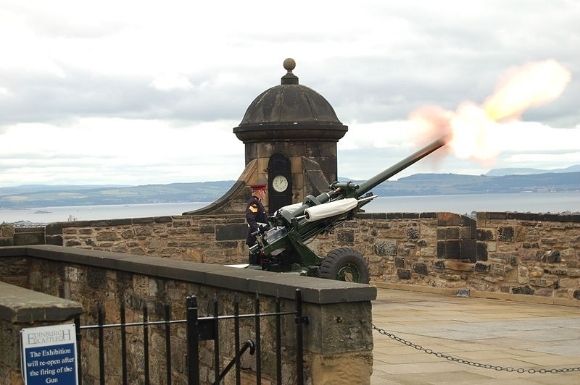 While the use of "Scotch" has been commonly used outside of Scotland as an adjective comparable to "Scottish" or "Scots," today the term is used to describe the products of Scotland, particularly food and drink.
Welcome to the Saturday coffee hour of the Street Prophets group. If you are having Scotch drinks or food let us know. If not, this is an open thread, so feel free to comment on anything that's going on.