During the late nineteenth and early twentieth centuries, the American automobile industry was in its infancy. Inventors experimented with many different designs. They tried means of propulsion that included internal combustion engines, steam engines, and electric engines. Many entrepreneurs launched new companies many of which failed to survive the Great Depression of the 1930s.
The Western Antique Aeroplane and Automobile Museum in Hood River, Oregon has a collection of more than 100 automobiles. Shown below are some photographs of cars from 1899 to 1919.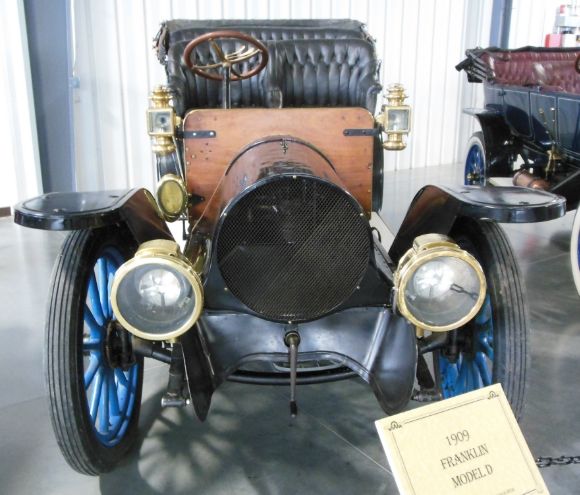 Shown above: 1909 Franklin Model D. The Franklin Automobile Company manufactured automobiles in Syracuse, New York from 1902 to 1934. Franklin was a luxury brand and competed with other upscale automobiles.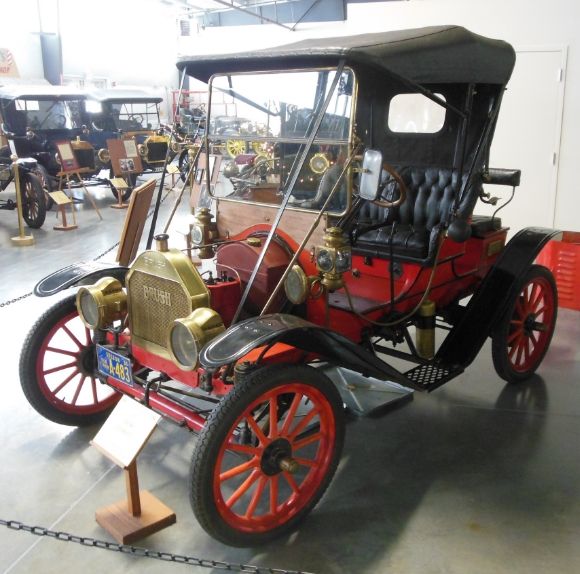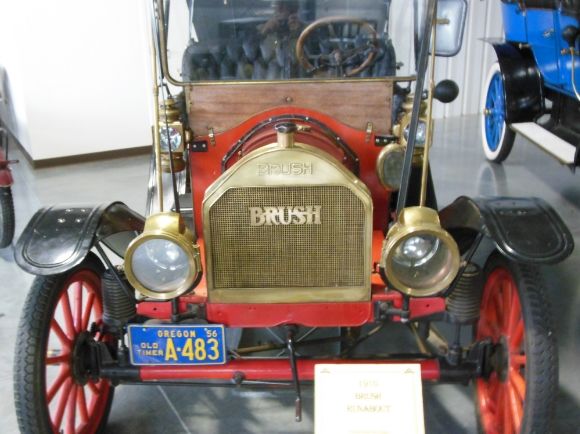 Shown above: 1910 Brush Runabout. Alanson Partridge Brush designed this light car with a wooden chassis.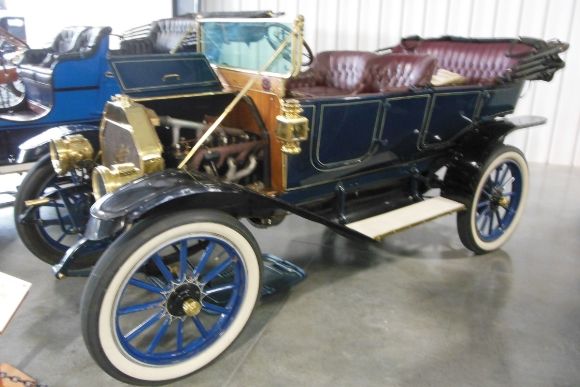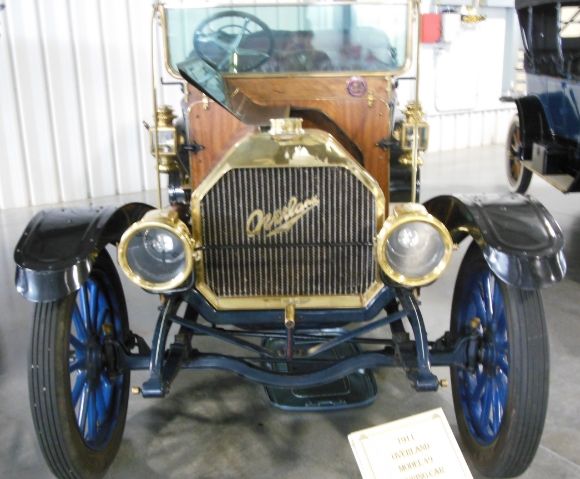 Shown above: 1911 Overland Model 49 Touring Car. The Overland Automobile Company was founded in 1903. In 1912, the company became Willys-Overland and Overland cars were produced until 1926.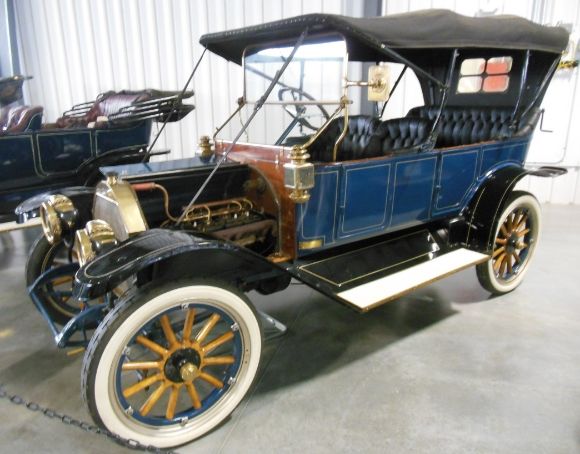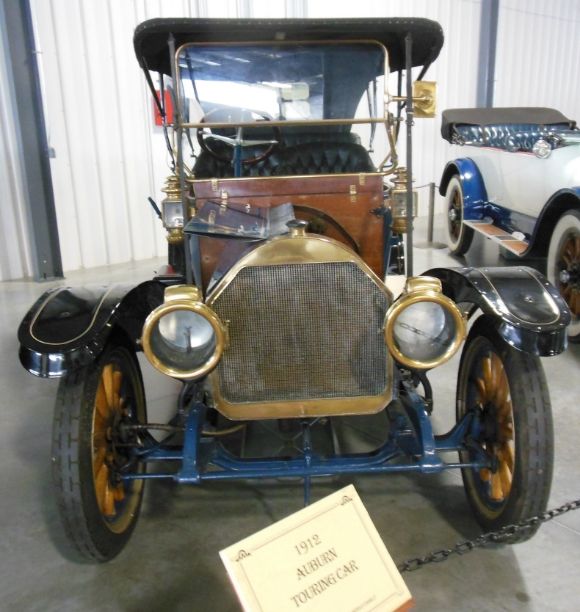 Shown above: 1912 Auburn Touring Car. The Auburn Automobile Company, which grew out of the Eckhart Carriage Company in Auburn, Indiana, manufactured touring cars from 1900 until 1935.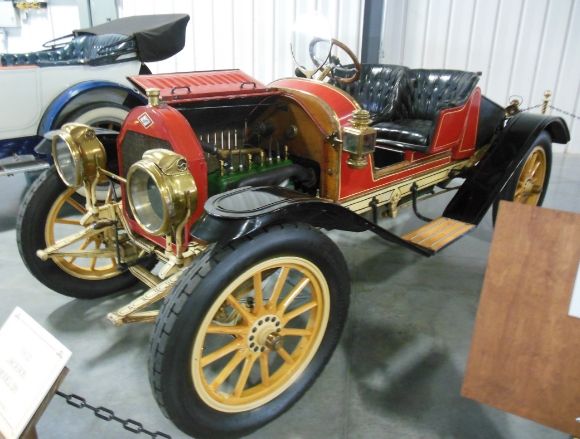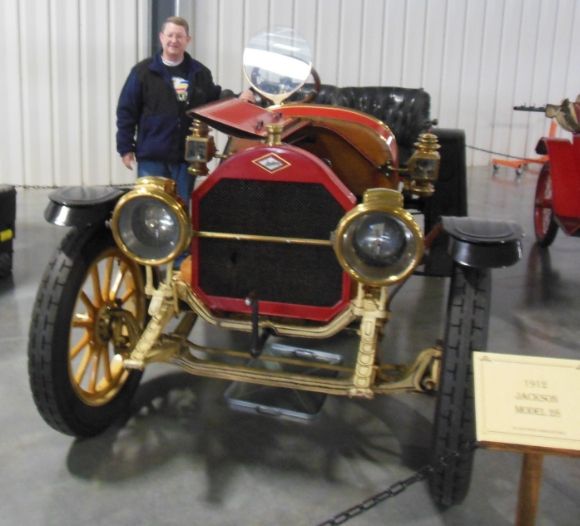 Shown above: 1912 Jackson Model 25. The Jackson Automobile Company of Jackson, Michigan, manufactured cars from 1903 until 1923.
Shown above: 1915 Overland Model 82 Touring Car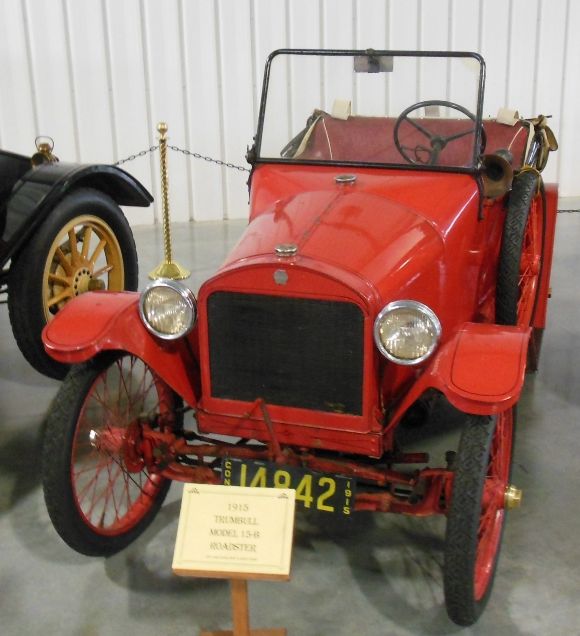 Shown above: 1915 Trumbull Model 15-B Roadster. The Trumbull Motor Car Co. manufactured two different models—a roadster and a sedan—in Bridgeport, Connecticut. The car was advertised as "America's first fully equipped light car." About 2,000 Trumbulls were made between 1913 and 1915 and about 1,500 were exported to Europe and Australia. When the Lusitania was torpedoed by a German submarine, twenty Trumbulls went down with the ship. Isaac Trumbull was also on the ship.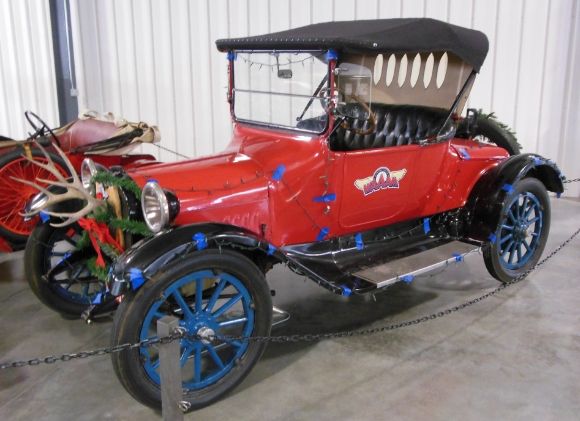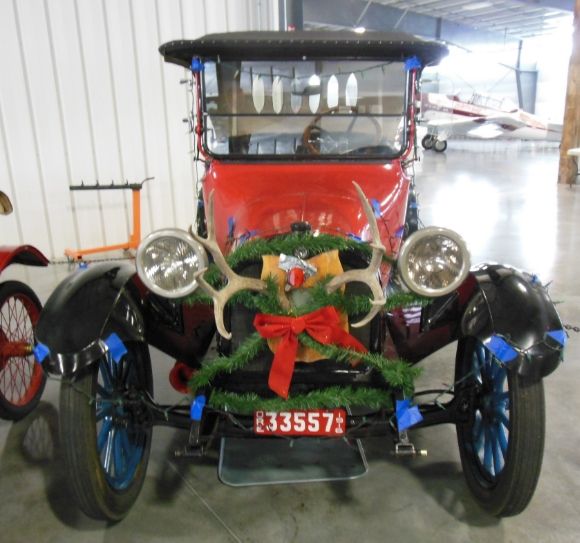 Shown above: 1916 Dodge Brothers Roadster. Dodge was found by John Francis Dodge and Horace Elgin Dodge as an auto parts manufacturer in 1900 and they started making cars in 1915. Dodge was sold to Chrysler in 1928.