The Western Antique Aeroplane and Automobile Museum in Hood River, Oregon has a collection of more than 100 automobiles. Shown below are some photographs of cars from 1920 to 1929.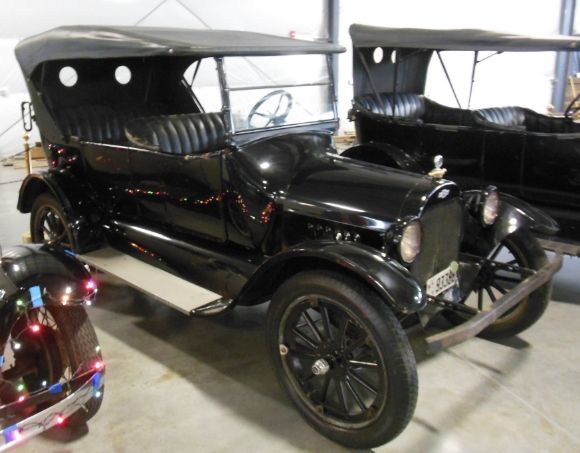 Shown above: 1921 Chevrolet Model 490 Touring Car. The Chevrolet Series 490 was made from 1915 to 1922. The series initially sold for $490, but by 1921 the average price was $820.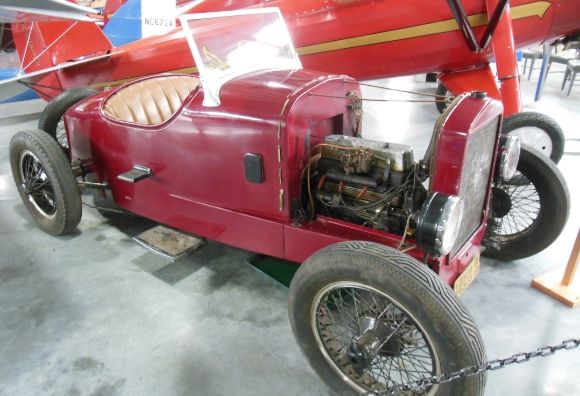 Shown above: 1922 Ford Model T Speedster.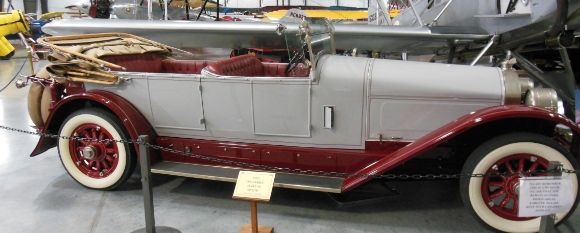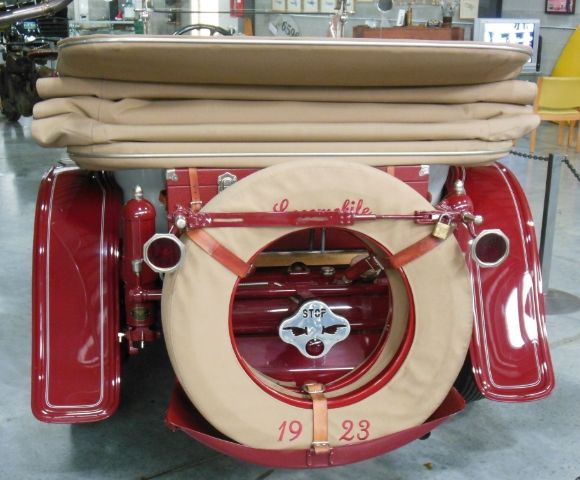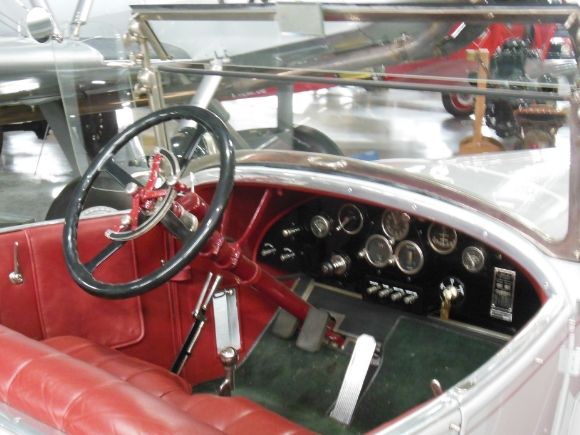 Shown above: 1923 Locomobile, Model 48, Sportif. In 1922, Durant Motors took over the Locomobile Company of America, but continued to manufacture Locomobile cars. The Model 48 was introduced in 1919 and was produced until 1929.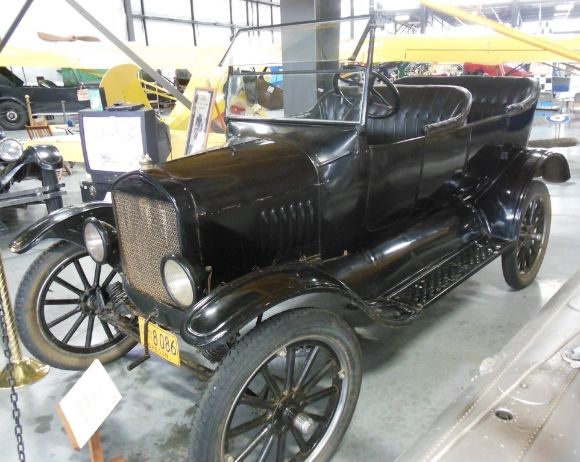 Shown above: 1923 Ford Model T Touring Car. This Touring Car was produced from 1912 until 1925.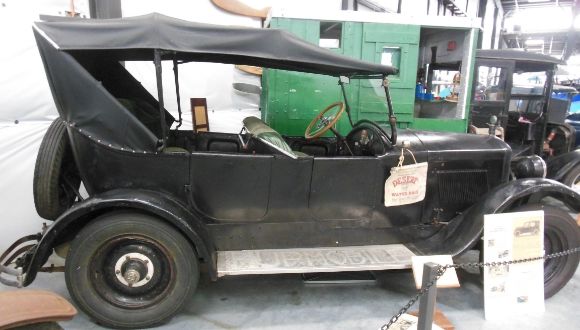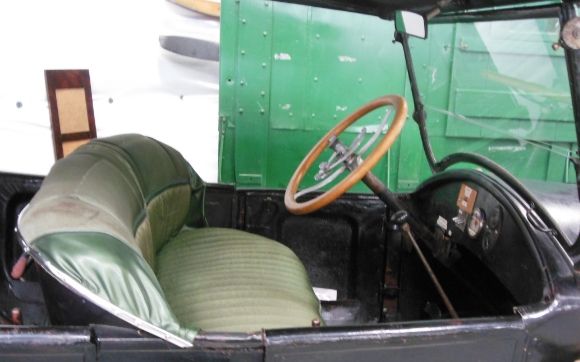 Shown above: 1924 Hupmobile Model 12-R Touring Car. Hupmobiles were made by the Hupp Motor Company from 1909 until 1940.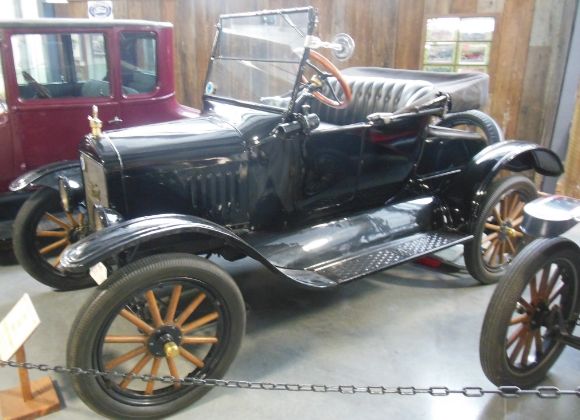 Shown above: 1925 Ford Model T Roadster Runabout.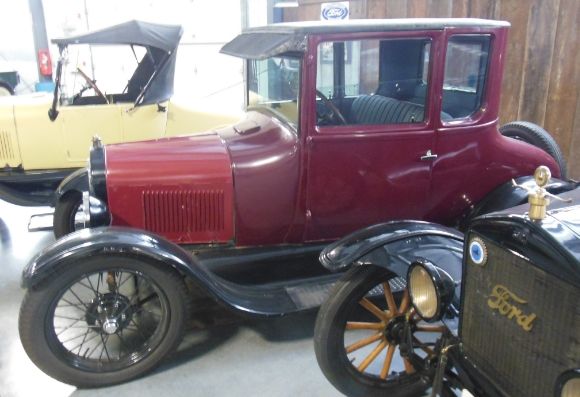 Shown above: 1926 Ford Model T Coupe.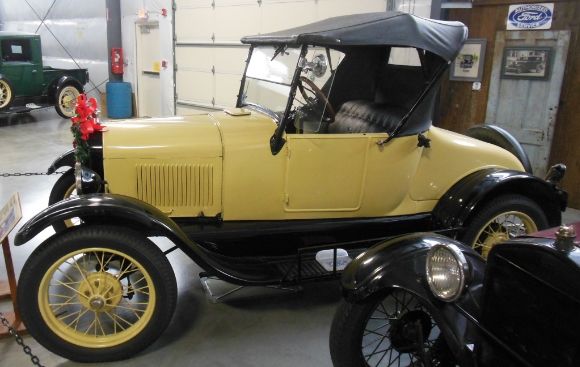 Shown above: 1927 Ford Model T Sport Roadster.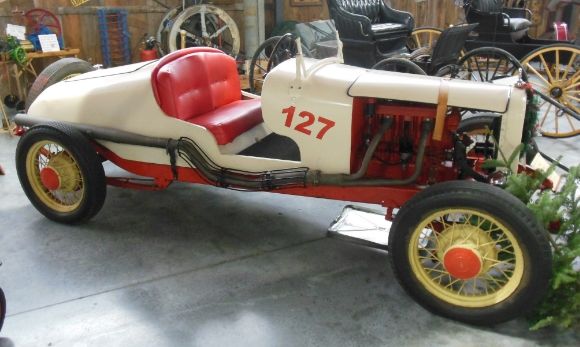 Shown above: 1927 Chevrolet "Outlaw" Dirt Track Racer. Dirt track racers at fairgrounds dirt tracks and at tracks around the U.S. They were most popular in the Mid-West and the East Coast.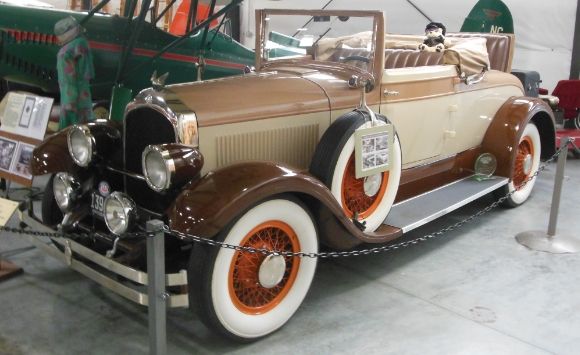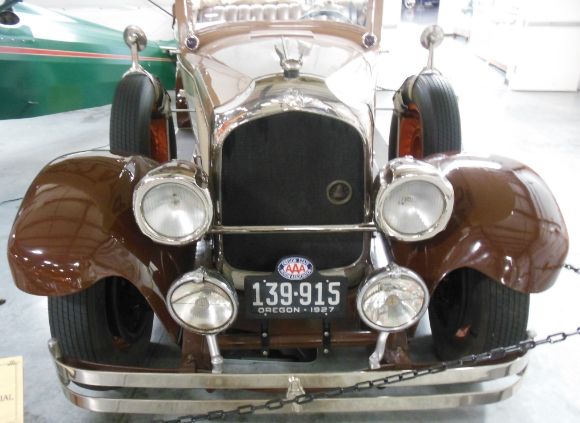 Shown above: 1927 Chrysler. Chrysler was founded in 1925 by Walter Chrysler. Chrysler featured four-wheel hydraulic brakes and had rubber engine mounts to reduce vibration.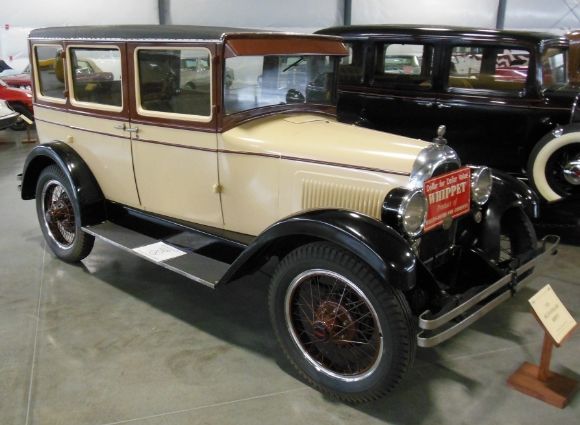 Shown above: 1928 Willys-Overland Whippet. The Whippet was produced from 1926 until 1931.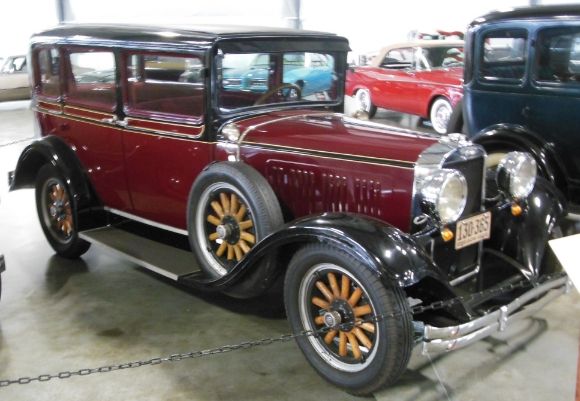 Shown above: 1928 Dodge Brothers Victory 6 Deluxe Sedan. Dodge was found by John Francis Dodge and Horace Elgin Dodge as an auto parts manufacturer in 1900 and they started making cars in 1915. Dodge was sold to Chrysler in 1928.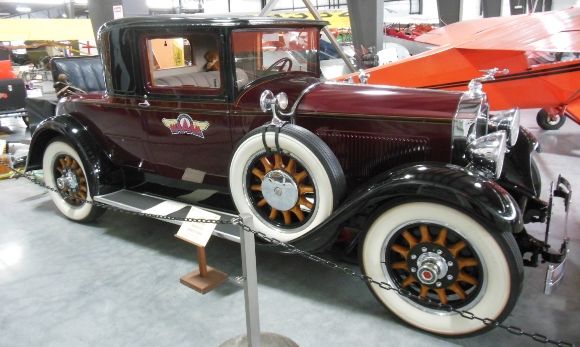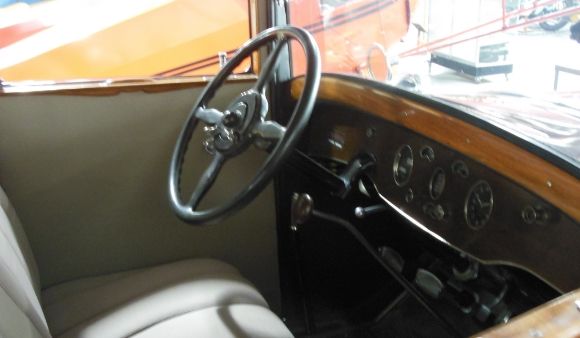 Shown above: 1929 Packard Model 626 Sport Coupe. Packards were produced from 1899 until 1958.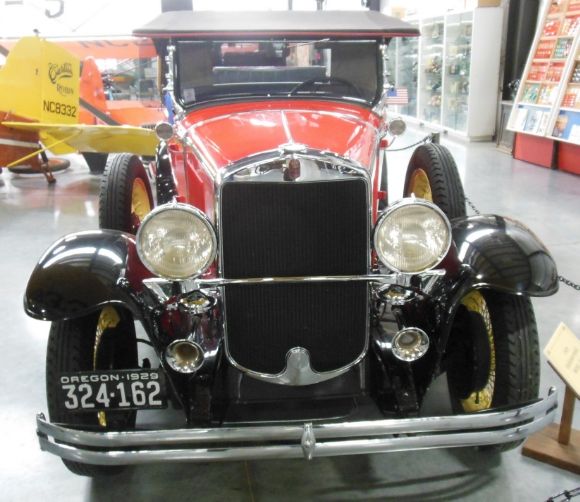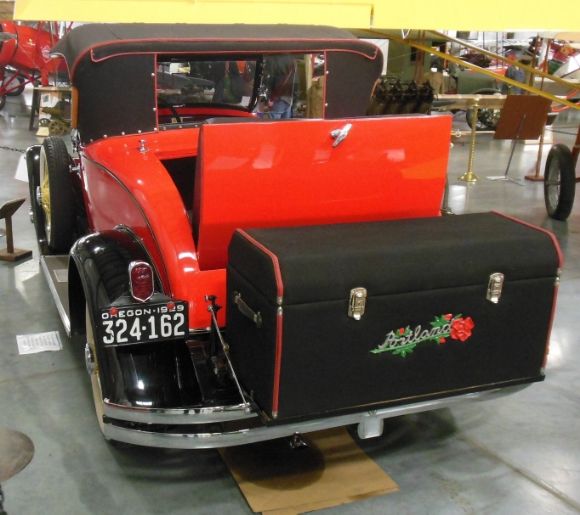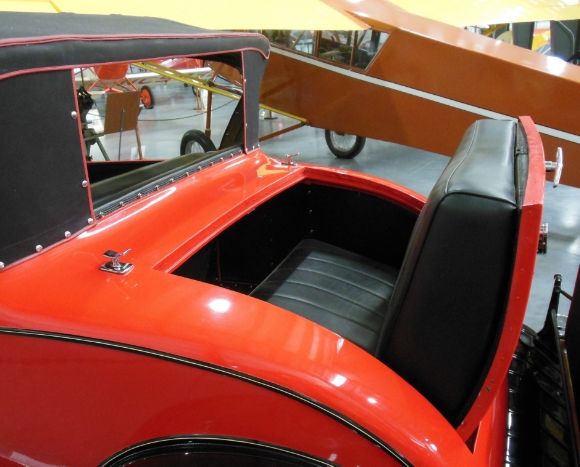 Shown above: 1929 Graham-Paige Model 612. In 1927, the four Graham brothers purchased the Paige-Detroit Motor Company which manufactured the Paige and Jewett automobiles.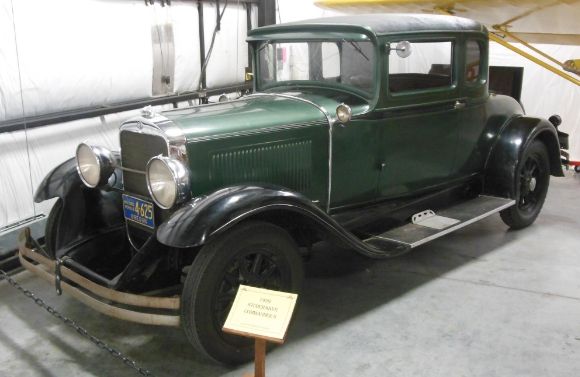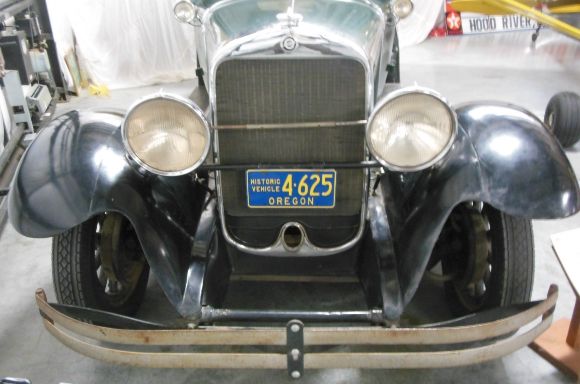 Shown above: 1929 Studebaker Commander 8. Studebaker began using the Commander name in 1927 and produced Commanders until 1964.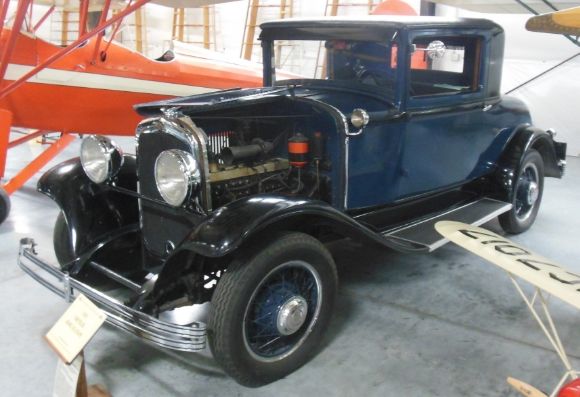 Shown above: 1929 Chrysler Model 65 Coupe.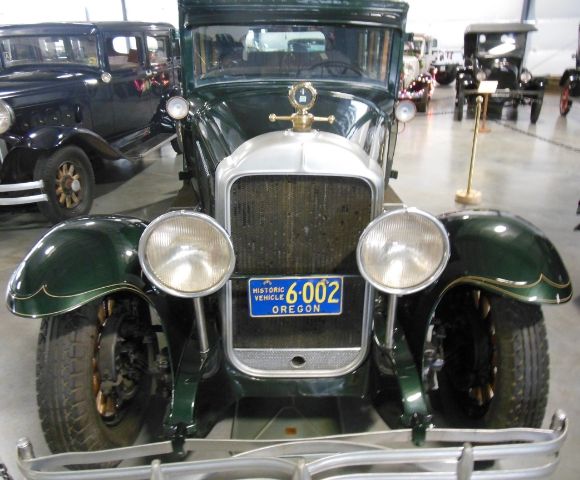 Shown above: 1929 Buick 4-Door Sedan. The Buick Motor Company was incorporated in 1903 by David Dunbar Buick. In 1908, General Motors was formed as a holding company for Buick. Part of the General Motors strategy was to have each division target one class of buyer. Buick in the 1920s was the second highest level.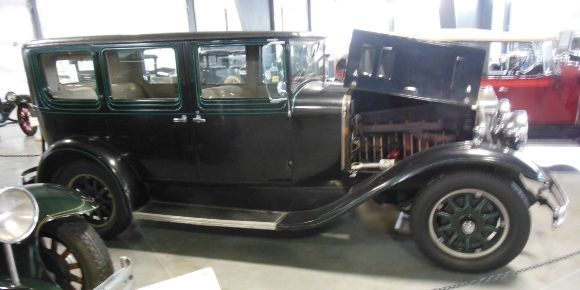 Shown above: 1929 Franklin Model 135 4-Door Sedan. Franklin manufactures cars from 1902 until 1934.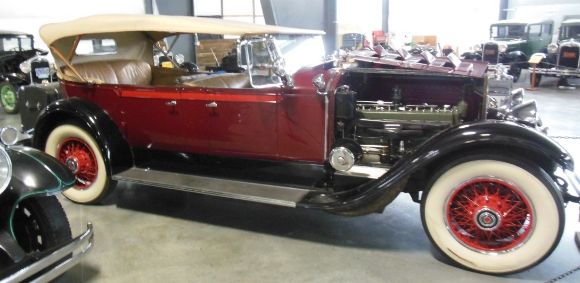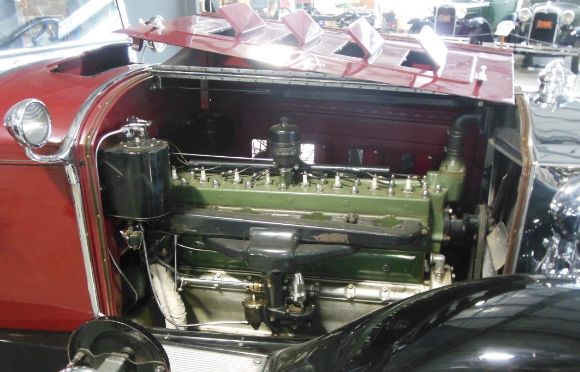 Shown above: 1929 Packard Model 640 Super 8 Phaeton.