My first recipe diary, and not one that starts from the beginning, but one that picks up in the middle with a dish I already made that I'm going to be adding to, and this is entirely me making stuff up as I go along. The initial dish has its origins in Italian cooking as it's my own adaptation from something in Lidia's Italy, just without the saffron, the anchovies (obviously) and the pine nuts, and the whole wheat pasta is from a really insistent suggestion from Mark Bittman. Other differences? The cauliflower wasn't boiled or steamed, it was roasted with olive oil and garlic. Ahead of time too, as one of the first things I did with my share of the box from
Abundant Harvest Organics that I split with the Kossack recoveringConservative is to process the vegetables I know how to process, which at this point is broccoli and cauliflower and not much else.
Here's what I made for yesterday's dinner:
What I did with it to keep it varied is below the great orange vegetable crate.
Top Comments recognizes the previous day's Top Mojo and strives to promote each day's outstanding comments through nominations made by Kossacks like you. Please send comments (before 9:30pm ET) by email to topcomments@gmail.com or by our KosMail message board.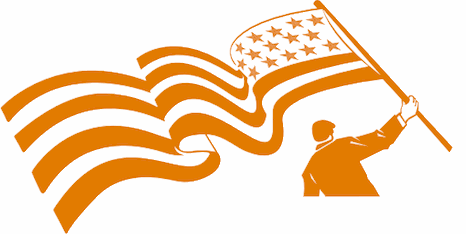 Make sure that you include the direct link to the comment (the URL), which is available by clicking on that comment's date/time. Please let us know your Daily Kos user name if you use email so we can credit you properly. If you send a writeup with the link, we can include that as well. The diarist poster reserves the right to edit all content.
Please come in. You're invited to make yourself at home! Join us beneath the doodle...
So yes, whole wheat penne with roasted cauliflower and raisins, with garlic, green onions (that's "scallions" to you easterners), shallots, mint and basil. The canvas for tonight's recipe. Some meta to start too. The other night when Steveningen commented that he started writing for Top Comments because of BeninSC's quilt-producing experience, I suggested that I might have come to Top Comments because of the same tragedy and, in fact, I found the comment I made in Steven's first diary for the group. It struck me as I was looking at the list of diaries for January and February of 2012 that we ran a lot more recipes in Top Comments then than we do now, and if that's true, I'm partially responsible for that (since this is my first recipe diary for any group at daily Kos). Hence, this is in part to make amends for that.
You may remember that last semester I had no time to do much of ANYTHING between Monday morning and Friday morning, and that meant cooking for the week Sunday afternoon. When I started reheating leftover whole wheat pasta in olive oil after starting Mark Bittman's Vegan before 6 program in November, I learned that some of the pasta crisps up, which I thought was terrific. So this is going to be a lot like the process involved in making fried rice, in which you cook the non-rice portion of the dish before you fry the cooked leftover rice with the non-rice portion (and, if you want this to be vegetarian instead of vegan, an egg). It's just that instead of the rice, we'll be adding a portion of an already composed dish.
The other ingredients? Kale, mustard greens, and an onion. Here are the greens, unprocessed.
Here is the onion, chopped.
And here are the prepared greens, waiting to go into the saute pan with the onions. Kale has thin stems which will get tender in about the same time the leaves do, but mustard greens are more like Swiss chard, which means the stems have to be chopped fine.
So we saute the onions in the olive oil until it's translucent and soft.
And then we add the wet greens, and we cover the pan to let the greens steam down, the same way you do when you cook spinach. Here they are after steaming. Salted and peppered.
We'll only need half of this for the pasta dish, so I'll add the other half to the pasta I don't use for this. One more tablespoon of olive oil, and high heat, and in goes the pasta.
And here is the finished dish, with the snipped tops from two green onions. Salty, sweet, earthy, bitter, spicy, healthy.
A fried rice technique applied to cooked and dressed pasta. My solution for bringing variety to cooking for the week during the week. And, after drawing my own conclusions about Greece produced a diary nobody much cared about, a poll about next week, which will be about an aspect of Rome and the Roman Empire.
And now for the stuff that makes this Top Comments:

TOP COMMENTS, February 23, 2014: Thanks to tonight's Top Comments contributors! Let us hear from YOU when you find that proficient comment.
From your intrepid diarist, Dave in Northridge:
Scottsdalian comes up with a nice play on the word "flake" in Christian Dem in NC's diary "Bombshell."
(Yep, that's it! I think we all have to be a bit more proactive about looking for comments from now on.)
TOP MOJO, February 22, 2014 (excluding Tip Jars and first comments):

1) Molly Ivins! by Ian Reifowitz — 107
2) The arrogance to presume by crystal eyes — 93
3) You are really too kind to Rex by FishOutofWater — 91
4) Did you know by TXsharon — 74
5) POGO represents a real threat... by markthshark — 73
6) Great illustration of "cat swinging" lol! by CoolOnion — 72
7) You can take my penis from my cold, dead hands! by Fordmandalay — 65
8) I had the pleasure of speaking to her once! by VirginiaJeff — 65
9) kind makes you wonder by jamess — 64
10) There are two kinds of people in this world. by DerAmi — 63
11) Great diary Ray by LieparDestin — 63
12) I've Had Dozens of Roommates by Gooserock — 62
13) Venezuela is not the model you think it is by hankg — 60
14) "Toad Cruz"!!! by belinda ridgewood — 59
15) Jessalyn was grilled at Heathrow 5 days ago by CanyonWren — 56
16) Caturdai makes geometry fun. by jwinIL14 — 53
17) The Beatings Continue by bink — 52
18) From the BBC live feed by Lib Dem FoP — 50
19) I see by TXsharon — 49
20) It is in the scripture by Flint — 48
21) Did they leave a piece of tape on the door? by Dallasdoc — 48
22) Kornaki rocks, and seeing him sit in for by commonmass — 48
23) Happy Caturdai... by jennyp — 47
24) aiz stare in da dark 2 by KrazyKitten — 46
25) Wowzer by crystal eyes — 45
26) Zoe left this comment by TXsharon — 45
27) I think historically Presidents by LieparDestin — 45
28) I really, really love today's strip by gchaucer2 — 45
29) I realized how long by high uintas — 45
30) happee caturdai by Debbie in ME — 44
31) I have recently come to the suspicion that by hannah — 44
32) Loki says it nap tyme by Debbie in ME — 44
33) Old School Nuz teaser panel, now with size issues! by ericlewis0 — 44
For an explanation of How Top Mojo Works, see
mik
's
FAQing Top Mojo
TOP PHOTOS, February 22, 2014: Enjoy jotter's wonderful PictureQuilt below. Just click on the picture and it will magically take you to the comment that features that photo. Have fun, Kossacks!