But First, A Word From Our Sponsor: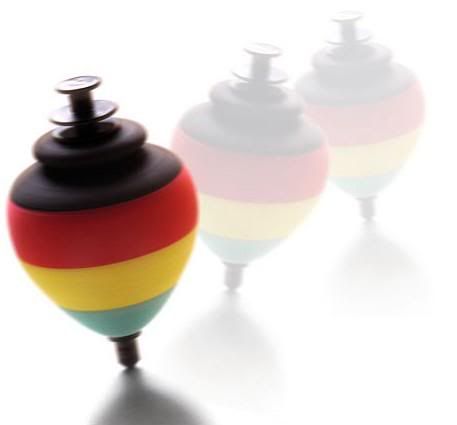 Top Comments recognizes the previous day's Top Mojo and strives to promote each day's outstanding comments through nominations made by Kossacks like you. Please send comments (before 9:30pm ET) by email to topcomments@gmail.com or by our KosMail message board. Just click on the Spinning Top™ to make a submission. Look for the Spinning Top™ to pop up in diaries posts around Daily Kos.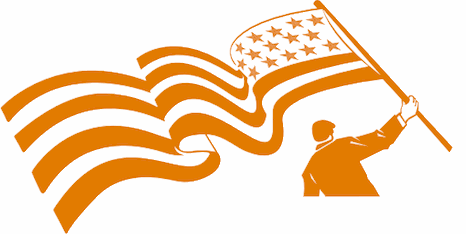 Make sure that you include the direct link to the comment (the URL), which is available by clicking on that comment's date/time. Please let us know your Daily Kos user name if you use email so we can credit you properly. If you send a writeup with the link, we can include that as well. The diarist poster reserves the right to edit all content.
Please come in. You're invited to make yourself at home! Join us beneath the doodle...
In the early 1980s, gay men in New York, Los Angeles, and San Francisco began dying of a rare form of cancer called Kaposi's Sarcoma. Doctors were alarmed by this sudden emergence within these urban gay communities and began referring to this new phenomenon as "Gay Cancer". It soon became clear that those stricken also developed a form of pneumonia called Pneumocystis pneumonia usually afflicting people with a weakened immune system prompting medical researchers to rename this outbreak Gay Related Immune Deficiency or GRID. As these symptoms began to show up in intravenous drug users, bisexual women, newborns and blood transfusion patients, it became obvious that this new disease was not limited to gay men and the CDC finally gave it the name Acquired Immune Deficiency Syndrome (AIDS) as its relationship to the Human Immunodeficiency Virus began to be fully understood.
As AIDS began to explode nationwide, panic began to grip the population and the impact on the gay community was nothing short of devastating. Not only were we dying at a startling rate, but the accompanying homophobia deepened with every new diagnosis. Compounding the fear and stigmatization of gay men was the silent indifference to the epidemic by President Ronald Reagan and his Administration while the religious right seemed almost delirious with joy at what they perceived as a just revenge by an angry God Almighty.
Although early perceptions that this disease was the exclusive domain of gay men, the reality was that AIDS is an indiscriminate killer. When people began contracting the disease through blood transfusions, it became chillingly clear that the nation's blood supply had been compromised. The response by the Food and Drug Administration, the organization that oversees our blood supply, was to place a ban on all gay men from donating blood who have had sex with another man from 1977 on. Given the uncertainty about how AIDS was transmitted and no screening mechanisms in place, this policy was prudent and appropriately applied at the time.
Fast forward three decades later. Our knowledge of HIV/AIDS and how it is spread is understood. Profound advances in detection, education on prevention and rigorous testing of blood donations has been established. Yet the policy of the FDA remains unchanged from its implementation in 1983.

What is FDA's policy on blood donations from men who have sex with other men?

Men who have had sex with other men (MSM), at any time since 1977 (the beginning of the AIDS epidemic in the United States) are currently deferred as blood donors. This is because MSM are, as a group, at increased risk for HIV, hepatitis B and certain other infections that can be transmitted by transfusion.
This outdated blanket policy set by the FDA has many activists and LGBT equality organizations crying foul. It singles out and
enforces the notion
that gay men are by their very nature diseased, even though HIV/AIDS is found across every segment of society. It isn't just the opinion of the gay community that this policy is discriminatory. The
American Medical Association
called for an end of the 30 year old ban this past June.
"The lifetime ban on blood donation for men who have sex with men is discriminatory and not based on sound science," AMA board member Dr. William Kobler said in a statement. "This new policy urges a federal policy change to ensure blood donation bans or deferrals are applied to donors according to their individual level of risk and are not based on sexual orientation alone."
The following month, the American Association of Blood Banks, America's Blood Centers and the American Red Cross issued a
joint statement
calling for the FDA to apply the same screening criteria to potential blood donors in other elevated risk populations.
Blood donation eligibility in the United States is determined by the Food and Drug Administration (FDA). AABB, America's Blood Centers and the Red Cross believe the current lifetime deferral for men who have had sex with other men (MSM) should be modified and donor deferral criteria should be made comparable with criteria for other behaviors that pose an increased risk for transmission of transfusion-transmitted infections.

We strongly support the use of rational, scientifically-based deferral periods that are applied fairly and consistently among blood donors who engage in similar risk activities. We support ongoing efforts by the Department of Health and Human Services and National Institutes of Health to fund research to evaluate deferral policies and prevent potential risks to the blood supply.
Even so, the FDA
remains unswayed
. Rather than reevaluating their current policy to reflect the enormous advances made in screening and testing blood donations while keeping in place important safeguards for our blood supply, the FDA will continue using a 30 year old blanket ban adopted during an emerging crisis.
The FDA said it will consider lifting the ban, "only if supported by scientific data showing that a change in the policy would not present a significant and preventable risk to blood recipients."
Other countries have successfully
moved past
the extreme measures to ensure the safety of their blood supplies. Canada has lifted their ban to now exclude gay men who have had sex with other men within the last five years. Argentina, Australia, Great Britain, and Japan all defer gay men after one year. Spain and Italy take a case-by-case individual approach in their screening process. Banning gay men from donating blood essentially for life is simply not necessary.
I have worked in higher education the majority of my adult life. I have organized a good dozen blood drives on the various campuses I have served. I consider it a civic responsibility and one I am proud to support. However, I cannot donate. If I were to sit through a screening I would meet every criteria expected of an eligible donor except one. I am a gay man. Never mind that I have been in a monogamous relationship for 19 years. Never mind that both my husband and I are both HIV negative. Never mind that I have never once in my life used drugs intravenously. The only thing that prevents me from donating is my sexuality and it feels rotten.
Now on to Tops!
TOP PHOTOS
February 26, 2014
Enjoy jotter's wonderful PictureQuilt™ below. Just click on the picture and it will magically take you to the comment that features that photo. Have fun, Kossacks!