"Once more, all ye Book Lovers/And once more, ye Readers tired, with eyeballs nearly seared…" (Sorry, Poet Laureate Milton.) Here we are again on Friday morning, blearily contemplating another open forum. Why? Because no one has volunteered to contribute a diary for this week, that's why! Come on, you know you want to—kosmail me secretly and I'll tell you how to set about it.
Meanwhile, help yourself to the hot, delicious French vanilla-flavored coffee from that huge silver pot in the corner. And guess what's for breakfast? Pancakes with lemon juice and sugar!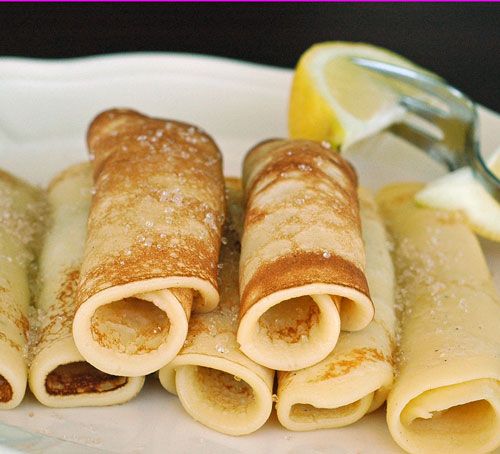 Yes, I know Shrove Tuesday was earlier in the week, but my pancakes kinda flopped Tuesday night so we're having them again. If you don't care for those, there's a huge bowl of blackberries and a matching bowl of Greek yogurt right behind you. Now that you've got something to eat, sit right down, tuck right in, and let's begin.
Back in the mid-1960s when I was living in London I naturally read the newspapers, there being no Internet in those days. Once I read an article about London night life containing phrases that shine in my memory to this day. The first was "strap-hang home through the dusk"; a sentence or so later was this one: "…when dawn comes dancing in on silver-sandaled feet from Piccadilly."
Silver shoes were once traditional footwear for women in the ballroom. I even wore them myself back in the Late Cretinous. There's something about the phrase "when dawn comes dancing in on silver-sandaled feet from Piccadilly" that delights me—I'm not sure whether it's the connotation of light-hearted, irrepressible youth, or silver-sandaled feet dancing through a sapphire summer dawn—but I do know it's stayed in my memory for almost half a century.
Well, now that I've Googled it, I see that "the dawn, with silver-sandaled feet" comes from an Oscar Wilde poem, "The Critic as Artist":

Then suddenly the tune went false,
The dancers wearied of the waltz,
The shadows ceased to wheel and whirl,
And down the long and silent street,
The dawn, with silver-sandaled feet,
Crept like a frightened girl.
1885, 1908
Evidently the journalist borrowed from this poem. Bummer. I wanted to think they were his original words.
Has there been a phrase shines in your memory, too? Does it come back to you when you're in the middle of stirring the stew, playing Angry Birds on your mobile, or cursing as you click your way through 497 cable channels? Grab another cup of java and tell us about it—we're all dying to know what it is!