The bear mauled her to death and then it ate her.

neighbors complained. Wildlife officers tried to persuade her to stop
"To friends and family she trusted, she would tell them, yes, she was feeding the bears, but they were harmless, they were her friends. She was helping them and they would help her," Burk said. "When people told her she was in danger, she would refute that, saying, 'These are my pets, my babies.' "
As horrible as this woman's death was there's more to it, she endangered all of her neighbors, expended a heck of a lot of public resources with all the investigations, and she also ended the lives of at least two bears. We have this expression, a fed bear is a dead bear, because usually once a bear has learned that it can acquire high calorie foods from people it will never stop until if it is lucky, it will be relocated to a place with no bears. If the bear is unlucky it will be relocated to a place with a large resident male bear in that territory already who will kill it and eat it, or the bear will be euthanized by fish and game officers.
This story usually ends with only the bears dying, it's not an uncommon occurrence where I live in Colorado. Wildlife officers when called out on a problem bear request first look for who is feeding it. Everyone knows you can't have bird feeders but it's a gray area where one can simply plead ignorance. "I was feeding the birds" or "oh but it's too high for the bear to reach" even though they have all those snapshots of the bear eating the seed off the ground that they send to friends out of state and post on Facebook.
Besides the danger to oneself, and one's neighbors, and the bear, there is one more element to feeding bears that rubs me the wrong way, and this goes for most wildlife feeding. When you habituate wildlife to humans you are robbing them of a little bit of their wildness every time. Wildlife are different than pets, they need to be left alone to retain that part of them that makes them wild.
Wildlife such as bears, deer, raccoons, and all manner of other creatures large and small have expanded their range into this man made habitat we call suburbs or sprawl. In our transition to becoming an urban people we neglected to bring with us the necessary knowledge to practice the responsible stewardship that wildlife requires, and sometimes the results are disastrous.
Please, do not feed wildlife. Thank You.
http://articles.latimes.com/...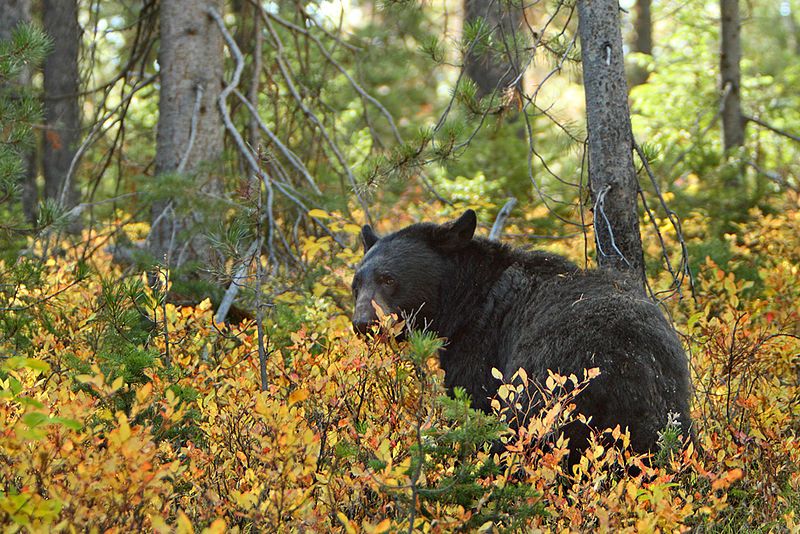 Click on photo for larger image. Photo by Alan Vernon Wiki