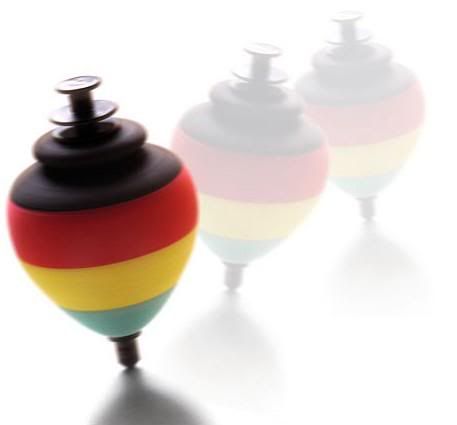 Top Comments recognizes the previous day's Top Mojo and strives to promote each day's outstanding comments through nominations made by Kossacks like you. Please send comments (before 9:30pm ET) by email to topcomments@gmail.com or by our KosMail message board. Just click on the Spinning Top™ to make a submission. Look for the Spinning Top™ to pop up in diaries posts around Daily Kos.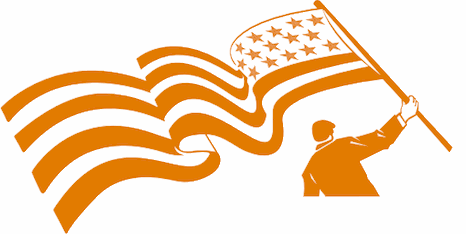 Make sure that you include the direct link to the comment (the URL), which is available by clicking on that comment's date/time. Please let us know your Daily Kos user name if you use email so we can credit you properly. If you send a writeup with the link, we can include that as well. The diarist poster reserves the right to edit all content.
Please come in. You're invited to make yourself at home! Join us beneath the doodle...
The Loves only have two treasured family recipes. I wrote about one of them, mayonnaise cake (which I hate), here. The other recipe isn't even ours--we co-opted it from my aunt's ex-boyfriend, who blew everybody away at family functions with his spaghetti sauce. Martin is long gone now and doing god-knows-what, but what has come to be known as "Martin's Spaghetti Sauce" (at least we named the recipe after him) continues to grace our family's tables.
The thing about Martin's recipe is that it's not really a recipe--it's a simple list of ingredients. It takes experimentation to know exactly how much of each ingredient to use, and everybody has different preferences. That makes preparing this sauce more an art than a science. Each of us in my family has a different way of making it. When I was growing up, this recipe was my dad's domain, and it was spicy. And by spicy, I mean burn-your-tongue-off spicy. I grew quite fond of my dad's Louisiana Hot Sauce-heavy method, so that is something I duplicate in my kitchen. Unlike my dad, however, I like to use fresh onion and minced garlic (the original recipe actually calls for powders), in addition to bell pepper and fresh mushrooms. Consider this recipe a list of suggestions that you can take or leave. But what follows is what I personally deem to be the perfect spaghetti sauce. YMMV.
I haven't made this recipe in quite a while. I normally find it easier to open a jar of Ragú. But it was definitely worth the effort. I don't normally measure any of my ingredients, but for the purposes of this diary, I measured out everything but the Louisiana Hot Sauce (which you should use carefully unless you like it hot).
Start out by preparing the fresh ingredients. First, a medium onion, chopped:

A large bell pepper, chopped:
About 2 cups of chopped fresh mushrooms:
I'm also using about 2 tablespoons of minced garlic. I'm cheating and using a jar of already-minced garlic because I
hate
mincing garlic (even more than I hate chopping onions). No, it's not fresh, but in a sauce like this, it really doesn't matter all that much.
Add a tablespoon of olive oil to a large pot. Sauté the onion until it starts to get tender.

Add the garlic, bell pepper, and mushrooms. Continue to cook until the bell pepper starts to get tender. I don't cook it all the way through because I like a little crunch in my pepper.
Add some meat. I'm using about a pound of 90 percent lean ground sirloin. I was watching my calories, and if I had my druthers, I would have added 1.5 or 2 pounds of meat. Generously salt and pepper it.
Now it's time to add some flavor. I add about 3 tablespoons each of Worcestershire sauce and A1 Steak Sauce. I also throw in a pretty generous amount of Louisiana Hot Sauce. I add the hot sauce until I can just barely stand it--that's when I know I've added enough. Cook the meat through.
Drain the liquid off and add 30 ounces of tomato sauce, a 14.5-ounce can of diced tomatoes, and 12 ounces of tomato paste. Generously salt and pepper and stir well.
Now, add the same ingredients you added to the meat mixture. This time, I'm adding
4
tablespoons each of Worcestershire sauce and A1 Steak Sauce. I'm also adding a
very
generous amount of Louisiana Hot Sauce--again, until it makes me sweat. Then, 2 teaspoons of sugar. Stir it up and heat through.
And that's it! Ladle a generous portion over your spaghetti, add whatever else you want to add (I prefer not to add anything else when I use this sauce), and enjoy!
One of my favorite things about making this recipe is the leftover sauce. You can have spaghetti again, or you can use the leftovers to make a very quick and easy goulash (apologies to Hungary for mislabeling the the "American chop suey," but macaroni with meat and spaghetti sauce will
always
be "goulash" to me). Or both. When I make a pot of sauce, that's what I have all week. And I don't complain.
Bon appétit!
TOP COMMENTS
March 14, 2014
Thanks to tonight's Top Comments contributors! Let us hear from YOU
when you find that proficient comment.
From enhydra lutris:

In akadjian's brilliant diary Alex Sink and the Vacuum of Belief, SouthernLiberalinMD explained why we don't learn from our mistakes and continue to repeat them here.
From your diarist, Chrislove:

In kos' ask me anything diary, sfbob pretty much nails it on the subject of Bernie Sanders launching a bid for president.
TOP MOJO
March 13, 2014
(excluding Tip Jars and first comments)
Got mik!
1) Neato... by liberaltruthsayer — 144
2) This is going to be good by Dallasdoc — 113
3) Why? by ontheleftcoast — 105
4) It Was A Thing Of Beauty....Love The Smiles! by snapples — 101
5) Burr needs to be treated for 3rd degree burns by Dirk McQuigley — 101
6) And she did it in such a nice Canadian way, eh? nt by FogCityJohn — 101
7) An old joke about a shark not eating a lawyer by Dallasdoc — 99
8) Oh yeah, I almost forgot... by liberaltruthsayer — 93
9) Dems that care about workers, millennials & jobs by FishOutofWater — 89
10) I see my rep! Good for him. by SottoVoce — 88
11) Great post MOT, tipped and rec'd. But, sadly, the by HoundDog — 87
12) Thanks--It gets better by benamery21 — 87
13) No scapegoats by benamery21 — 85
14) Barack Obama Believes in Capital by bink — 84
15) Thanks buddy, I had started about 20 diaries by MinistryOfTruth — 84
16) Canadian for by mmacdDE — 81
17) Love it! by Jimmy D 84 — 81
18) I'll say it again... by bobswern — 79
19) They're not fools; they're doing what their by Ray Pensador — 79
20) I'd call it a violation by corvo — 79
21) Matters have gone completely off the rails... by bobswern — 78
22) More money was stolen from more people by the by YucatanMan — 76
23) Rosalie, yes, when Issa shot Cummings by Remediator — 75
24) When I'm in Canada I read Canadian newspapers by GeorgeBurnsWasRight — 75
25) Suckered? by Ken in MN — 73
26) Copernicus by codairem — 73
27) Marcy is great! by greenbastard — 72
28) We can be very polite while at the same time.. by Canadian Green Card Alien — 71
29) I have had heart surgery at the Munk Centre by global citizen — 70
30) Brennan is at the epicenter of the torture program by Shockwave — 69
31) I'm thinking those folks with the iPads by Remediator — 69
TOP PHOTOS
March 13, 2014
Enjoy jotter's wonderful PictureQuilt™ below. Just click on the picture and it will magically take you to the comment that features that photo. Have fun, Kossacks!