A daily series, Connect! Unite! Act! seeks to create face-to-face networks in each congressional district. Groups regularly socialize but also get out the vote, support candidates and engage in other local political actions that help our progressive movement grow and exert influence on the powers-that-be. Visit us every morning at 7:30 A.M. Pacific Time to see how you can get involved. The comment thread is fun and light-hearted, but we're serious about moving the progressive political agenda forward.
Do you enjoy amusement parks?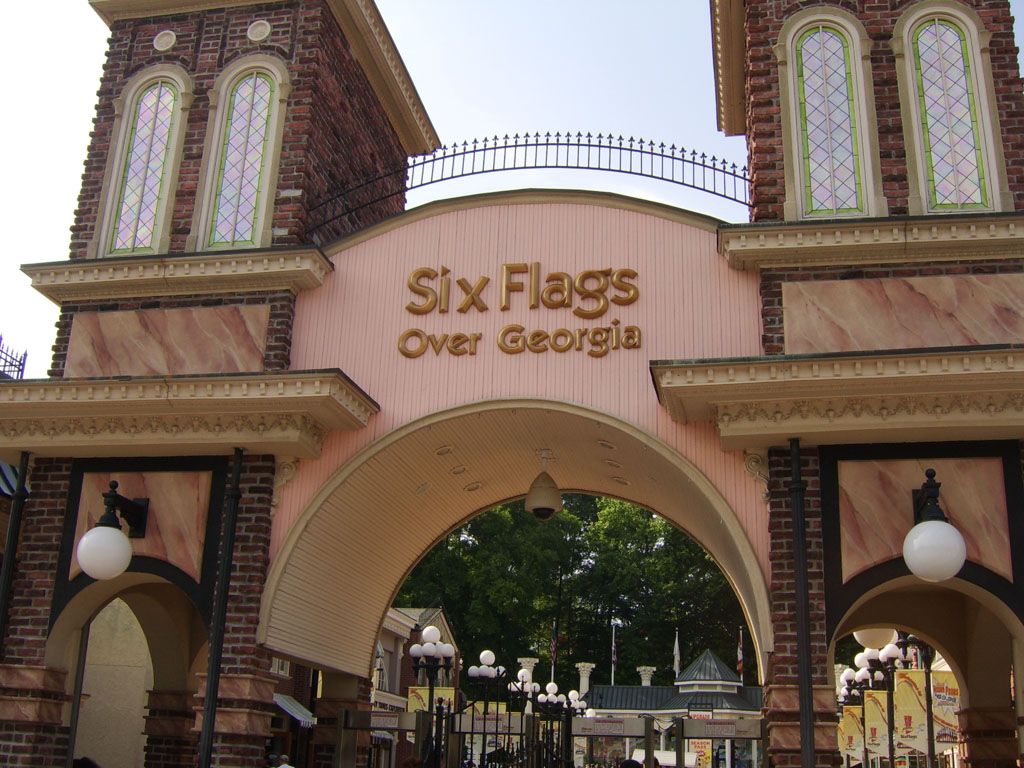 I have always enjoyed amusement parks, although I haven't visited any lately. I worked at Six Flags Over Georgia for two summers, 1969-1970. I wasn't actually in the park, however. I was a parking lot attendant and a shuttle tram driver and spieler. But with my employee pass, I could visit the park any time I wanted to when I was not working. And I did. A lot. Did I mention there were about 700 teenage girls working there? Out of about 7,000 applicants? Yes, Six Flags selected smart and pretty ones. It was heaven when I was 17 and 18 years old.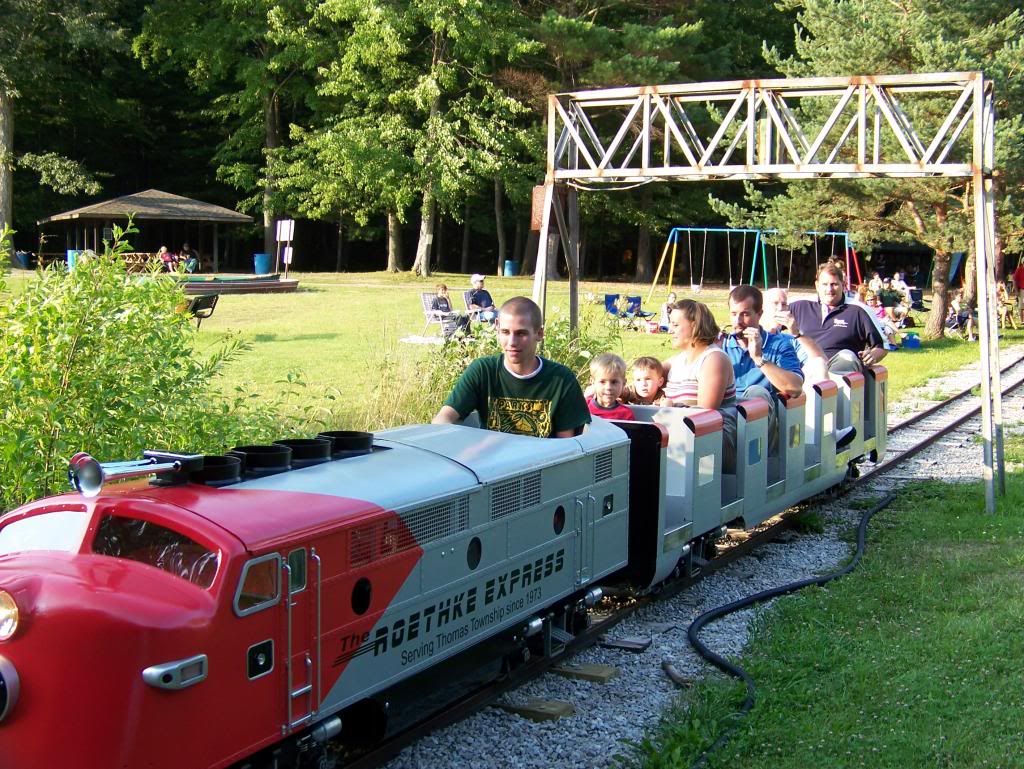 I can't for the life of me remember the name of the first amusement park I visited. It was a small-time local operation. I think my sister worked there on Saturdays for a short time. I was probably about five years old then so my memory is a bit fuzzy. The place had a little miniature train, motorized swings, and a small merry-go-round as rides. They sold cotton candy and sno-cones and other junk food. I think they had a little petting zoo, too, and maybe a pony ride. It closed when I was still quite small, and I remember seeing the weeds grow up in it as we passed by over the years.
I saw other amusement parks in my youth, like Ghost Town in North Carolina, and I had dreamed of visiting Disneyland when I was a kid. But I think Six Flags Over Georgia was the first full-blown modern amusement park I visited. Disney World was yet to be.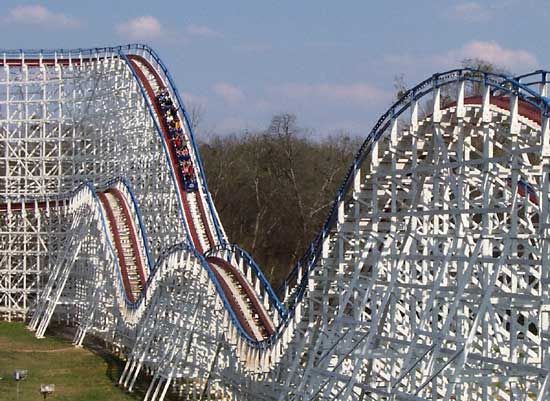 The Great American Scream Machine
at
Six Flags Over Georgia. In 1973, it was the tallest,
longest, and fastest roller coaster in the world
and is still ranked in the Top 50 wooden coasters.
Six Flags opened in Atlanta in 1967, and my brother worked there in one of the concession stands while he was in college. The next year, his student deferment gone, he was in the Army, and the following year I worked at Six Flags while he handled a scout dog in 'Nam.
I enjoyed the whole park in those days. I loved all the roller coasters, thrill rides, and haunted houses. I don't do those activities anymore, a concession to my somewhat advanced age. I have been to Disney World several times and generally enjoy it. I like Universal Orlando too. I actually got to go to Universal Orlando before it officially opened. Here's the story: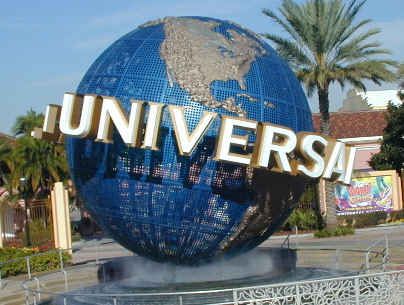 I qualified for a company trip after my first full year in insurance sales, so Mrs. Dragon and I went on the all-expenses-paid jaunt to Orlando in April 1990, staying at the Hyatt Regency Grand Cypress, which was amazing. The first night, the company rented the entire Hard Rock Café and had a live band. That was pretty cool. Another night they surprised us by busing us all out to Universal Orlando. The park wasn't open to the public yet, but they were close to the opening date (June 7, 1990) and they needed a dress rehearsal, I guess. It was about 90% ready.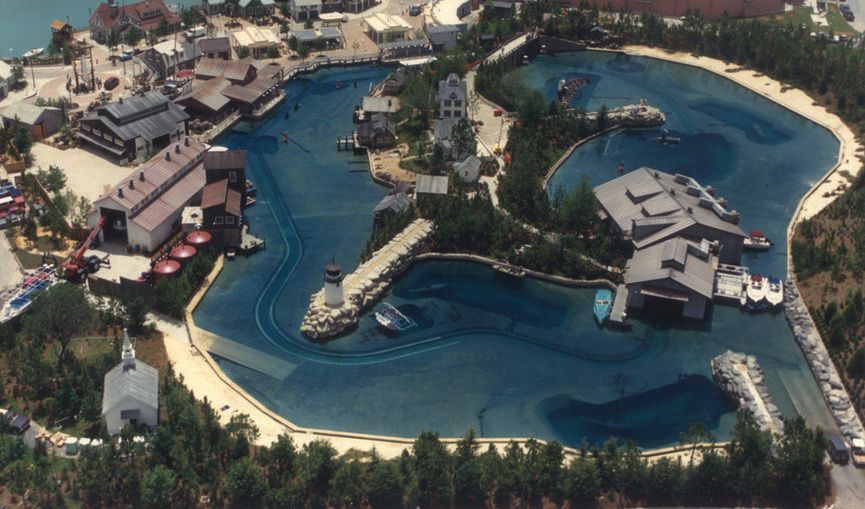 As we came in the gate, the company had big tables of appetizers and an open bar set out for us. As we moved farther into the park, we hit the salad bar, then the entree spread and, finally, the dessert tables. Bars were scattered everywhere. There were absolutely no lines for anything as the couple of hundred of us were the only people there. So we ate and I drank (Mrs. Dragon was two months pregnant) and we visited attractions and had our caricature done and were teased by Marilyn Monroe and W.C. Fields. The motorboat show in the lagoon and the fireworks extravaganza capped it off.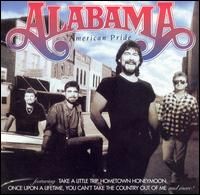 On our final night there, the company had a banquet, and the popular country-rock band Alabama played a private concert for us. We truly had a blast pretending to be one-percenters for a few days. Mrs. Dragon made a scrapbook of the whole trip.
So I like amusement parks and have visited many in my life, but I doubt I'll visit any again unless one of my boys gets busy and finds a wife and produces grandkids. At the rate things are moving, I may be too old to shuffle through a park by then...if I'm still around at all. But enough about me. How about you?
Do you enjoy amusement parks?
Image Credits:
Six Flags entrance courtesy en.wikipedia.org
Miniature train courtesy thomastwp.org
Great American Scream Machine courtesy negative-g.com
Universal Studios sign courtesy cityprofile.com
Universal Studios aerial view courtesy progresslandblog.com
Alabama courtesy en.wikipedia.org

Latest Updates on Kossack Regional Meet-Up News Can Be Found Below the Orange Group Hug.
Let's Build Communities!

Our team is here to provide support and guidance to new and existing volunteer leaders of each regional and state group, helping them with recruiting, organizing and executing social and action events.
We invite you to join in this effort to build our community. There are many ways to pitch in.
If there isn't a group to join near you, please start one.

Instructions on HOW TO FORM A NEW DAILY KOS GROUP

List of All Existing Meatspace Groups




---


THINK GLOBALLY, ACT LOCALLY

by Dave in Northridge ♥ for Los Angeles Kossacks
The LAKossacks welcome shanikka to their fair city. Many people attend. Here are few photos:
L-R: moore musings and shanikka
New Attendees:

L-R: Former Chicagoan Now Angeleno and bruinkid
Please visit Dave in Northridge's diary for many MORE photos plus Food Pr0n! Enjoy! You can join Los Angeles Kossacks by sending a Kosmail to Dave in Northridge.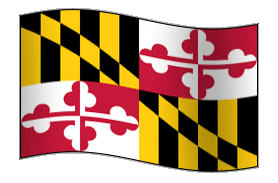 Maryland Kossacks
by mimi ♥ for Virginia Kos
The DC and Maryland Kossacks welcomed Chaucounne on her visit to attend a conference in DC. It was a last minute meet-up pulled of by mimi.
Here's one photo:
L-R: mimi, kim (wife of olliegarkey), olliegarkey, webgenie and Chacounne
Please visit mimi's diary for many MORE photos! Enjoy!
You can join Maryland Kossacks by sending a Kosmail to JamieG from Md.
You can join DC Kossacks by sending a Kosmail to NinthElegy.


by sidnora ♥ for New York City
Thank you, sidnora, for the great photo diary recap. So many terrific photos of our NYC Kossacks and all their food pr0n. It looks like everyone had a really good time. There's still time to rec her diary.
Here's only two photos of the many that belinda ridgewood, joanbrooker and Denise Oliver Velez provided:

L-R: the camera-shy Yasuragi (yes, she weally showed up!), belinda ridgewood, kathny, malloy, Miscweant, No Exit, Son of Broccoli, jfdunphy, mightymouse, plf515, sidnora, Mets102
L-R: Ian Reifowitz, plf515, sidnora, Denise Oliver Velez, Mets102
Please visit sidnora's diary for many MORE photos! Plus massive food pr0n. Enjoy! You can join New York City by sending a Kosmail to sidnora.



Four Kossack regional groups descend on the California State Capitol
to demand that Governor Jerry Brown ban
the oil and gas production process known as fracking
by navajo ♥ for Connect! Unite! Act!
Representing Northern California, the SFKossacks, Central Valley Kossacks, Paradise & Chico Kossacks and the Silicon Valley Kossacks gathered on the mall of our state capitol in Sacramento on Saturday, March 15th to protest fracking. Governor Brown has the ability to ban the environmentally destructive, water-intensive oil extraction practice known as hydraulic fracturing in California. The state is in a severe drought and the last place our water should go is into fracking. It is estimated the protesters numbered around 4000. We endured the hot sun which sent the temperatures into the 80s as we gathered midday to make a lot of noise and get the attention of the Governor.
Please note red arrow pointing to our Daily Kos banner to gather all us Kossacks together!
Please visit paradise50's diary for his terrific photos!
You can join SFKossacks by sending a Kosmail to navajo.
You can join Central Valley Kossacks by sending a Kosmail to tgypsy.
You can join Paradise & Chico Kossacks by sending a Kosmail to smileycreek.
You can join Silicon Valley Kossacks by sending a Kosmail to Glen The Plumber.

Event Organizers! Please contact wink from Netrootsradio.com by KosMail to schedule airtime with them to live broadcast your Event. Wink & Justice will then promote it on The After Show radio program!

Tuesday, April 1st

Motor City Kossacks Join Demonstration to Object to Bankruptcy Plan for the City of Detroit

TIME: 10:00 AM
LOCATION: Federal Courthouse
231 W. Lafayette St. • Metro Detroit

ORGANIZER: Send peregrine kate a kosmail to attend.

RSVPs:
1. peregrine kate
2.
3.

Maybees:

Latest diary: Action Diary: Protest on Tues 4/1, 10 AM, Federal Courthouse in Detroit

Saturday, April 5th

Baja Arizona Kossacks 4th Annual Picnic

TIME: 4:00 PM
LOCATION: Home of Mr. & Mrs. sneakers563
Address by Kosmail to RSVPers • Tucson

ORGANIZER: Send Azazello a kosmail to attend.

RSVPs:
1. Azazello
2. sneakers563
3. rasbobbo
4. DaNang65
5. ItsaMathJoke
6. Itzadryheat
7. pwoodford
8. ramara
9. Desert Rose
10. chloris creator

Maybees:
cosmic debris
LandruBek


Latest diary: Baja Arizona Kossacks Open Thread

Saturday, April 5th

Seattle & Puget Sound Kossacks Meet-up

TIME: Noon - 3:00 PM
LOCATION: Pyramid Alehouse, Brewery & Restaurant
1201 First Avenue South • Seattle

ORGANIZER: Send EagleOfFreedom a kosmail to attend.

RSVPs:
1. EagleOfFreedom
2. Reetz
3. John Crapper
4. John Crapper's S.O.
5. WisePiper
6. bleeding blue
7. mlharges
8. Caligrrl
9. Regina in a Sears Kit House
10. Regina in a Sears Kit House's DH

Maybees:
Ojibwa
otto
Kitsap River
Charles CurtisStanley


Latest diary: Seattle & Puget Sound Kossacks April Meeting


DAY TBD, April TBD

Potential Boston Kossacks Meet-up

TIME: TBD
LOCATION: TBD
[Address] • [City]

ORGANIZER: Send GreyHawk a kosmail to attend.

RSVPs:
1. GreyHawk
2. Hawk Wife
3.

Maybees:

Latest diary: Boston Kossacks - Up & At 'em!




Saturday, May 3rd

DKos Asheville Kossacks Meet-up

TIME: 1:00 PM
LOCATION: The Bywater
796 Riverside Dr. • Asheville

ORGANIZER: Send randallt a kosmail to attend.

RSVPs:
1. randallt
2. davehouck
3. Joieau
4. Gordon20024
5. SteelerGrrl
6. SteelerGuy
7. GulfGal 98
8. Otteray Scribe
9. flwrightman
10. people power granny

Maybees:
Audri
Mr Audri


Latest diary: [Waiting for linked diary]

Tuesday, May 13th

SFKossacks Roll Out the Red Carpet for LeftOfYou & Expat Okie

TIME: 11:00 AM, Early lunch!
LOCATION: Yank Sing
Rincon Center, 101 Spear St. • San Francisco

ORGANIZER: Send navajo a kosmail to attend.

RSVPs:
1. navajo
2. LeftOfYou
3. Expat Okie
4. side pocket
5. Justice Putnam
6. dharmasyd
7. Lorikeet
8. jpmassar

Maybees:
annieli


navajo maintains the above event list. Kosmail her if you have any diaries
about your event or if you have changes or additions.

EVERYONE is welcome, tell us what you're working on,
share your show and tell, vent, whatever you want.
This is an open thread. Nothing is off topic.