In one of the more bizarre campaign tactical moves in recent memory Matt Bevin is teaming up with a fringe movement to legalize Cockfighting in Kentucky!

Matt Bevin attended cockfighting rally

By Joseph Gerth

U.S. Senate candidate Matt Bevin took part in a rally Saturday planned to support the legalization of cockfighting in Kentucky.

Bevin's campaign, however, described the event at the Corbin Arena in Corbin, Ky., as a "states' rights rally," and said that Bevin, who is challenging U.S. Sen. Mitch McConnell in the Republican primary in May, didn't know that it had any ties to cockfighting.

"It was not a cockfighting rally, it was a states' rights rally," said Rachel Semmel, a Bevin spokeswoman.
Craig Davis, president of the United Gamefowl Breeders Association, also attended the event. He said the issue of states' rights was discussed but "cockfighting was definitely a part of it."
In February, Davis told the Lexington Herald-Leader that his group would "destroy Mitch McConnell" because he supported the federal farm bill.
The new Farm Bill included federal penalties against cockfighting stiffer than Kentucky's misdemeanor law.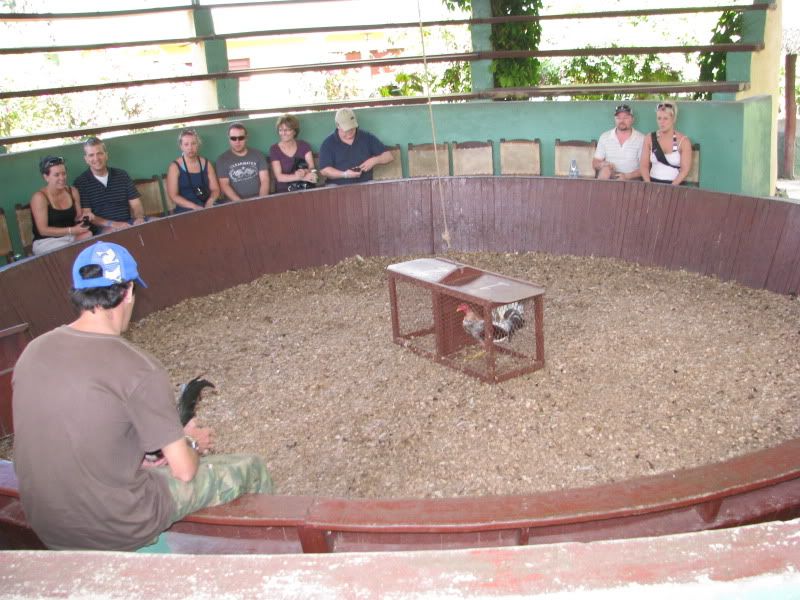 Bevin's campaign wouldn't provide information about who invited him to speak at the event or provide emails or letters suggesting the event was a broader states' rights event rather than one geared solely toward legalizing cockfighting.

Rhonda Moore, the box office manager at the Corbin Arena, said it had been rented out by the Kentucky Gamefowl Breeders Association.
Like most of the Tea Party's challengers vying for Senate seats Bevin's campaign is trailing the incumbent. McConnell leads in a March 10th poll by a massive 40 points. Is Bevin showing his desperation?