This is an Open Thread / Coffee Hour and all topics of conversation are welcome. Today's suggested topics are Spackling and the New Economy.
Beyond the Spackling: Some Notes From the New Economy by lehman scott is an important diary, published yesterday, that was overlooked by the readership of Daily Kos and deserves greater consideration.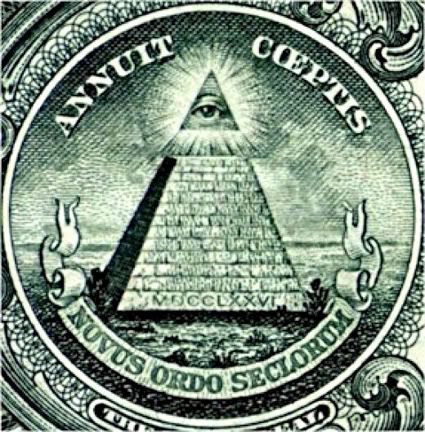 What makes this diary important because it moves the conversation from theory into practice. I think it is worth the time to visit the FaceBook page of the
Mid-Michigan Time Bank
and read the comments about "trading" time.
Beyond the fold lets consider alternatives to the American dollar, and why creating an alternative is needed. Or, because it is Street Prophets Coffee Hour share with us your experiences with spacking or anything else.
I created a group a few years ago, during the peak of the OWS movement, called "Changing the Scrip" and announced it in my diary called OWS - Changing the Scrip. At that time I was unaware that the OWS movement had no central top down structure so there was no one to read the diary and bring it's ideas to the movement.
Long time readers of Street Prophets should note that the name of the group "Changing the Scrip" is a tribute to the founder of Street Prophets Daniel Schultz. See Street Prophets Coffee Hour: Changing The Script.
Daniel's book, Changing The Script, had a profound effect on me and guides me in my community activism. His observation that we should look behind the words and understand the scripts creating the words, as detailed in his book, is always with me in my interactions with my fellow community members. His book focuses on five scripts that are dominating the political dialog in America.

In Changing the Script, Daniel Schultz, one of the leading progressive religious voices in America today, builds upon the insights of Old Testament scholar and theologian Walter Brueggemann to identify five "scripts" that exercise unseen power in our society: the therapeutic, technological, consumerist, militarist, and conformist. Confronting each of these scripts and the actions of both the Right and the Left that have allowed them to take root in our culture, Schultz voices a perspective that shows what an authentically progressive and authentically faithful religious ideal would truly look like.
"Changing the Scrip" adds one more script to the five above and that is the script that the American dollar directs. And my friends this is a dark, suicidal, anti-life script that will only end in collapse of the earths biosphere. The American dollar is the common link between the five scripts above and I think changing the scrip or dollar is the key to resisting the dark influence of these scripts.
In my diary OWS - Changing the Scrip I made the following bold statement and I stand by it.

My thesis is that the "dollar" has become totally and thoroughly corrupted by the power or authority necessary to support it. Money has become an amoral force that has become destructive to society and individuals. Perhaps "Anti Life" is a good name for it, as suggested by: Catholic Profs: Ryan budget is "anti-life"
If there is any truth in my bold statement above, the question becomes what can we do about it? One answer on a local level is what my friends using the Mid-Michigan Time Bank are doing. And, I'm sure if I searched Daily Kos I would find other examples of similar local movements.
But, how do you ramp it up to a national level or global level? How can you take a large number of emergence local "alternative economies" and bind them together into a political force, without becoming corrupted. In my diary I proposed the following:

I propose creating a "complementary economy" that has operates within bounded geographic areas. This "complementary economy" will be carefully created such that exchange tokens serve the diminishing of life's suffering. This "Empathy Dollar" will contain some of the best elements found in complementary economies as attempted before. See: Complementary Economies Revisited for a introduction to alternative economies.
It is only fair that I warn Street Prophets readers that I am approaching solving this problem from a highly theoretical position. In that solving it requires fundamental re-structuring of what it means to be human. Starting with the acceptance of the majority of the new ideas expressed in the following books:
1) Philosophy in the Flesh: the Embodied Mind & its Challenge to Western Thought by George Lakoff and Mark Johnson - Link to Amazon
2) The Empathic Civilization: The Race to Global Consciousness in a World in Crisis by Jeremy Rifkin - Link to Amazon
3) Global Insanity: How Homo sapiens Lost Touch with Reality while Transforming the World by Donald C Mikulecky and James A Coffman - Link to Amazon (Note: Donald Mikulecky is a Daily Kos member - Link to Don's Diaries)
4) Structural Stability And Morphogenesis by Rene Thom - Link to Amazon
My theoretical starting place in creating an alternative economy is Rene Thom's description of money:

As a token for bargaining, money circulates in the opposite direction to goods and services and therefore tends to move away from consumers and accumulate at the producers. But as it must follow a closed path in the social body, it is necessary for an artificial mechanism to carry in the opposite direction. Such a mechanism can depend only on the structure of society, on authority: in this way money is imbued with the gradient of authority (grad u) by the process of taxes. ... snip

Thus, in all societies, the gradient of production and the gradient of authority have a tendency to organize themselves in an antagonistic manner and so bring about a sufficiently stable circulation of money

From Structural Stability and Morphogenesis - Rene Thom
Rene Thom's observation above that it "must follow a closed path" mirrors
Robert Rosen's
definition of a living system as having closed path of efficient causation. I'm thinking refinement of these ideas will yield a metric to judge alternative economy projects as to how sustainable they are and how far separated from the dollar they are.
The project I'm working on is to create "free WiFi" access points in the downtown business district to use as a backbone for experimenting with "downtown dollars" as an alternative economy token of exchange. As part of the proposal there will be a "web portal" accessible via the access points that will coordinate the accounting of the "downtown dollars." See: eVallejo - 21st Century Infrastructure Projects
After reading this diary please take a moment and read Beyond the Spackling: Some Notes From the New Economy by lehman scott. Please give him a "recomend."
Best,
Jonathan Gordon
Vallejo Community Activist