I have no idea where men keep things, but, for women, we have purses where everything we need (or think we will need) are stored. Anywhere we go, no matter if we need a tissue, hand sanitizer, credit card, lip balm, or any one of the many items in our purse, it's there, waiting for us. Where men carry these things remains a mystery to me.
You can tell my age by the fact that I call it a "purse". Fashionistas have modified the terminology and they're now called handbags despite the fact that most of us don't carry them in our hands anymore. And the Fashionistas struck again by insisting that we don't "carry" our "handbags"; we now "wear" them. I'll remain an old fogey who "carries" a "purse" even though I don't actually carry it in my hands.
But First, A Word From Our Sponsor:
Top Comments recognizes the previous day's Top Mojo and strives to promote each day's outstanding comments through nominations made by Kossacks like you. Please send comments (before 9:30pm ET) by email to topcomments@gmail.com or by our KosMail message board. Just click on the Spinning Top™ to make a submission. Look for the Spinning Top™ to pop up in diaries posts around Daily Kos.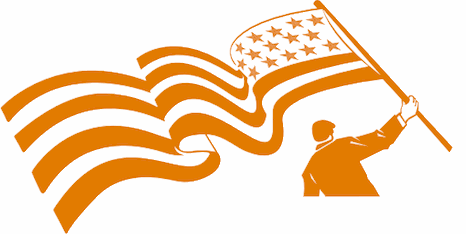 Make sure that you include the direct link to the comment (the URL), which is available by clicking on that comment's date/time. Please let us know your Daily Kos user name if you use email so we can credit you properly. If you send a writeup with the link, we can include that as well. The diarist poster reserves the right to edit all content.
Please come in. You're invited to make yourself at home! Join us beneath the doodle...
Finding a purse is hard for women because we each have very special requirements. For some, attention to style is paramount. For others, function is the #1 consideration. Finding one that we like is almost impossible so we settle for the best choice we can make. Too bad we can't just design our own bag.
There are some decisions that need to be made before purse shopping begins:
SIZE
Some of us like tiny little bags, for others a luggage sized purse is ideal. There's plenty of sizes in between. For those who choose to carry a teeny tiny bag, there isn't much room for your stuff.
For those of us who like large bags, the total weight of the filled bag and how to find your things inside need to be considered. I've often mused about putting wheels on the bottom for those of us who always carry too much. We could simply wheel them along rather than create the shoulder problems and scoliosis (yeah, hi there) caused by the long term use of heavy shoulder bags.
COLOR
Unless shopping for a purse for a special occasion or fancy outfit, a color that coordinates with our coats, jackets, and most of our clothing is the goal. Black, brown, and tan are considered the normal colors. Red has inserted itself into the mix recently as some women like their purse to add to their total "look".
Other colors are available on a seasonal basis, but since most women don't change their purse every day, a more basic choice is customary. While it would be more fun to carry more different purses, changing from one to another is generally a pain. Most of us use the same one until it wears out.
STRAP

This one is a combo with hand carry handles and a shoulder strap.
Do you want a purse that you hold in your hand, one you carry with handles or a shoulder strap or o you prefer one of those fairly new cross body straps? You need to decide before shopping for your new purse or you'll be considering way too many bags at each stop you make on your shopping tour.
Finding an otherwise excellent purse with the wrong type of handle or strap makes us very crabby since you can't change a handle into a cross body strap no matter how much you try.
STYLE
Do you like compartments or a single large purse opening? How about having pockets or pouches on the outside? An open top, flap top, buckle top or zip closure? Which of these requirements are the most important and which can be compromised if you find an otherwise great purse?
Another consideration is whether you want something stylish, functional or a combination of both style and function.
My own choice is a crossbody bag with a single, large, zipped compartment along with multiple pockets inside and outside to aid in organization (i.e. finding my stuff). The more pockets, the merrier (I carry a lot).
COST
So you've found your almost perfect bag (perfection is never achieved because we don't design them ourselves). Right size, right style, right strap, right color and only then do we pay attention to .... the price tag.
Even staying away from the high end purse counter, the price can be a shock. Then the moment comes where you have to ask how much you really want (or need) that purse. You can always wait until they have a sale and hope your near perfect purse is still available if your wallet says "no way" today.
Sometimes the search goes on....

A very tiny selection
It's been said that if you want to know a woman,
look in her purse
. Ask permission first, though, or you might get a face-full of purse.
So, what kind of purse rocks your world? And guys, where exactly DO you keep your stuff?
How incredible is this? For an explanation of How Top Mojo Works, see mik's
FAQing Top Mojo
Top Pictures for yesterday. Click any image to be taken to the full comment. Thank you jotter for the awesome image magic!