Science News

Oldest pterodactyloid species discovered: Primitive flying reptile took wing 163 million years ago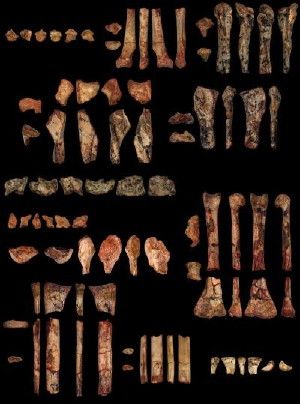 George Washington University

An international research team, including a George Washington University (GW) professor, has discovered and named the earliest and most primitive pterodactyloid -- a group of flying reptiles that would go on to become the largest known flying creatures to have ever existed -- and established they flew above Earth some 163 million years ago, longer than previously known.

Working from a fossil discovered in northwest China, the project -- led by University of South Florida (USF) paleontologist Brian Andres, James Clark of the GW Columbian College of Arts and Sciences and Xu Xing of the Chinese Academy of Sciences -- named the new pterosaur species Kryptodrakon progenitor.

Through scientific analysis the team established it as the first pterosaur to bear the characteristics of the Pterodactyloidea, which would become the dominant winged creatures of the prehistoric world. Their research will be published online Thursday in the journal Current Biology.


Male or female? First sex-determining genes appeared in mammals some 180 million years ago
Swiss Institute of Bioinformatics

Man or woman? Male or female? In humans and other mammals, the difference between sexes depends on one single element of the genome: the Y chromosome. It is present only in males, where the two sexual chromosomes are X and Y, whereas women have two X chromosomes. Thus, the Y is ultimately responsible for all the morphological and physiological differences between males and females.

But this has not always been the case. A very long time ago, the X and Y were identical, until the Y started to differentiate from the X in males. It then progressively shrank to such an extent that, nowadays, it only contains about 20 genes (the X carries more than one thousand genes). When did the Y originate and which genes have been kept? The answer has just been brought to light by the team of Henrik Kaessmann, Associate Professor at the CIG (UNIL) and group leader at the SIB Swiss Institute of Bioinformatics, and their collaborators in Australia. They have established that the first " sex genes " appeared concomitantly in mammals around 180 million years ago.

Technology News

Want to live in nerd paradise? Head to this state
Real-estate site Estately has ranked the nation from most to least nerd-dense and concluded that "rural western states are prime habitat for nerds."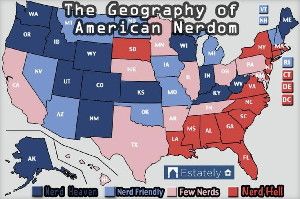 by Michael Franco

I wouldn't say I'm a hard-core nerd, but I definitely lean that way. Yet I come from one of the least nerdy states in America (New York) and currently live in an even more nerd-barren land (North Carolina). That's the conclusion I drew from real-estate site Estately's just-released ranking of "The Nerdiest States in America."

If I wanted to live in true nerd nirvana, I'd move to Utah, which ranks No. 1 on the list. To escape nerddom completely, it looks like a move to the no-fun District of Columbia would be in order.

In creating their rankings, the nerds at Estately turned to Facebook and analyzed all those who had interests in the following 12 categories: "Star Trek: The Next Generation"; cosplay; Harry Potter; "Star Wars"; anime movies; Dungeons & Dragons; LARPing; "Doctor Who"; Fantasy lit; "Lord of the Rings"; Magic: The Gathering; and comic books. They examined people in all 50 states and Washington, D.C., and compiled their listing on a per capita basis.

Utah took top honors in half of the categories and came in second in two others, although it ranked kind of low on the D&D meter. If that's your thing, consider moving to Alaska. It came in first in that category and second overall. Combine that with the fact that it's the safest place to be when the zombie apocalypse hits, and it starts to look like a pretty appealing place to live -- if you don't mind 364 days of winter.


Dear Comcast: I need your service, not apologies
CNET editor Dong Ngo shares his frustration and thoughts on Comcast's terrible customer service.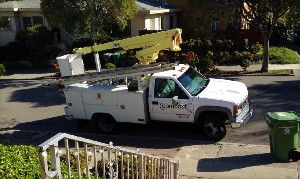 by Dong Ngo

If you wonder just how Comcast managed to top the list of the worst US companies, I think I have figured it out: The cable company just wants to shower you with apologies. Here's how I arrived at my conclusion.

I have always been a happy Comcast customer. Quite simply, because I don't need much help, as long as there's an Internet signal to my home I can usually take care of the rest. So I just pay my bill, I get fast Internet, and all is right with the world. Until a couple of days ago.

On April 21, in the morning, I realized I had no Internet or TV signal. Since this isn't the first time this has happened, I assumed there was some temporary outage in the area. By late afternoon, there was still no signal, so I called Comcast.

The first person I talked to, after apologizing for the "inconvenience", told me that he detected some sort of "signal leakage" on my line and that he saw a "special order" on my account but wouldn't elaborate on what that meant. After putting me on hold several times, he apologetically told me he couldn't fix what was wrong and forwarded me to another person who would "for sure fix the problem". The second person turned out to be a sale representative who was even more apologetic, and offered to forward me to the right person who would take care of me.

Environmental News

Microscopic organism plays a big role in ocean carbon cycling
University of California - San Diego

It's broadly understood that the world's oceans play a crucial role in the global-scale cycling and exchange of carbon between Earth's ecosystems and atmosphere. Now scientists at Scripps Institution of Oceanography at UC San Diego have taken a leap forward in understanding the microscopic underpinnings of these processes.

When phytoplankton use carbon dioxide to make new cells, a substantial portion of that cellular material is released into the sea as a buffet of edible molecules collectively called "dissolved organic carbon." The majority of these molecules are eventually eaten by microscopic marine bacteria, used for energy, and recycled back into carbon dioxide as the bacteria exhale. The amount of carbon that remains as cell material determines the role that ocean biology plays in locking up atmospheric carbon dioxide in the ocean.

Thus, these "recycling" bacteria play an important role in regulating how much of the planet's carbon dioxide is stored in the oceans. The detailed mechanisms of how the oceans contribute to this global carbon cycle at the microscopic scale, and which microbes have a leadership role in the breakdown process, are complex and convoluted problems to solve.


NASA satellites show drought may take toll on Congo rainforest
Earth & Climate

A new analysis of NASA satellite data shows Africa's Congo rainforest, the second-largest tropical rainforest in the world, has undergone a large-scale decline in greenness over the past decade. The study, led by Liming Zhou of University at Albany, State University of New York, shows between 2000 and 2012 the decline affected an increasing amount of forest area and intensified. The research, published Wednesday in Nature, is one of the most comprehensive observational studies to explore the effects of long-term drought on the Congo rainforest using several independent satellite sensors.

Five new NASA Earth science missions are launching in 2014 to expand our understanding of Earth's changing climate and environment.

"It's important to understand these changes because most climate models predict tropical forests may be under stress due to increasing severe water shortages in a warmer and drier 21st century climate," Zhou said.

Medical News

Brain circuits involved in emotion discovered by neuroscientists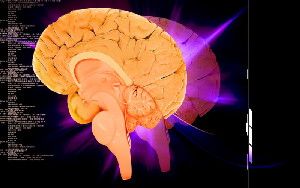 University of Bristol

Neuroscientists have discovered a brain pathway that underlies the emotional behaviours critical for survival.

New research by the University of Bristol, published in the Journal of Physiology, has identified a chain of neural connections which links central survival circuits to the spinal cord, causing the body to freeze when experiencing fear.

Understanding how these central neural pathways work is a fundamental step towards developing effective treatments for emotional disorders such as anxiety, panic attacks and phobias.

An important brain region responsible for how humans and animals respond to danger is known as the PAG (periaqueductal grey), and it can trigger responses such as freezing, a high heart rate, increase in blood pressure and the desire for flight or fight.

This latest research has discovered a brain pathway leading from the PAG to a highly localised part of the cerebellum, called the pyramis. The research went on to show that the pyramis is involved in generating freezing behaviour when central survival networks are activated during innate and learnt threatening situations.


U.S. Puzzles Over What to Do about E-Cigarettes
Federal regulators propose new rules to answer long-burning questions about e-cig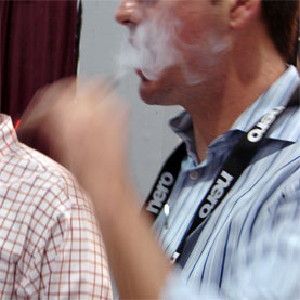 By Dina Fine Maron and Larry Greenemeier

Electronic cigarettes may not generate any smoke, but their very presence in the marketplace gives off no shortage of political heat.

The slim devices that give smokers a nicotine fix devoid of cancer-causing tar have flourished in the U.S. market during the past several years even as the science on their long-term health risks has remained unsettled. Free of the restrictions that impede their tobacco-laden cousins from appearing in television ads or being puffed in public places, electronic cigarettes have become a multibillion-dollar industry that has become a lucrative new product line for Big Tobacco.

Regulators are still wrestling with whether electronic nicotine delivery systems should be treated as a health hazard, like tobacco, or as a tolerable alternative to the mix of poisonous vapors contained in every puff of cigarette smoke. The long-awaited expansion of federal regulations by the U.S. Food and Drug Administration for the electronic devices unveiled April 24 would not allow e-cigarettes free rein, yet neither do much to quell the industry's growth.

Space News

Astronomical forensics uncover planetary disks in NASA's Hubble archive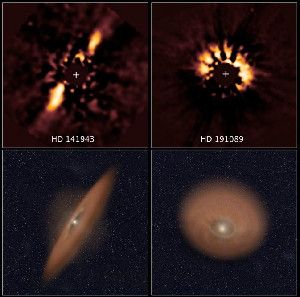 NASA

Astronomers using NASA's Hubble Space Telescope have applied a new image processing technique to obtain near-infrared scattered light photos of five disks observed around young stars in the Mikulski Archive for Space Telescopes database. These disks are telltale evidence for newly formed planets.

If astronomers initially miss something in their review of data, they can make new discoveries by revisiting earlier data with new image processing techniques, thanks to the wealth of information stored in the Hubble data archive. This is what Rémi Soummer, of the Space Telescope Science Institute (STScI) in Baltimore, Md., and his team recently did while on a hunt for hidden Hubble treasures.

The stars in question initially were targeted with Hubble's Near Infrared Camera and Multi-Object Spectrometer (NICMOS) based on unusual heat signatures obtained from NASA's Spitzer Space Telescope and the Infrared Astronomical Satellite that flew in 1983. The previous data provided interesting clues that dusty disks could exist around these stars. Small dust particles in the disks might scatter light and therefore make the disks visible. But when Hubble first viewed the stars between 1999 and 2006, no disks were detected in the NICMOS pictures.


NASA tries space kits to engage kids in science and space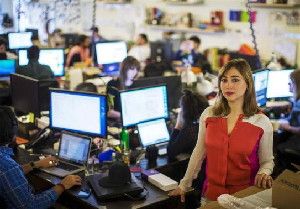 By Sarah McBride

(Reuters) - Making mini satellite dishes that collect signals or building remote-controlled mini Rovers such as the kind NASA has used on Mars are the types of activities that could interest kids in science, but their complexity can derail all but the most enthusiastic hobbyist.

Now, NASA, the U.S. space agency, hopes it has found a workaround through new space kits and a collaboration with a New York-based startup called LittleBits.

NASA, through its Aura mission to study the Earth's ozone layer and climate, is working with LittleBits to develop activities around a new $189 space kit, announced on Thursday.

Using electronic modules such as motors and dimmers that snap together, the creations will perform functions that normally might require hours of tedious tinkering or piles of electronics components.

The new kits are more demanding than playing with snappable blocks like Legos, but far easier than wiring, soldering or programming.

Odd News

Loch Ness Monster on Apple Maps? Why Satellite Images Fool Us
By Benjamin Radford, LiveScience Contributor

A satellite photograph has many people wondering whether the elusive Loch Ness monster might have been photographed from space.

The image seems to show a strange, ghostly oval shape with trailing white tendrils either on the surface, or just below the surface, of Scotland's famous Loch Ness. The images were taken years ago but re-surfaced last week when the story was picked up by British newspapers.

Monster-hunters debated the new evidence, but soon several websites debunked the "Nessie" photo, including www.southernfriedscience.com, DoubtfulNews.com and www.metabunk.org, which offered clear explanations for how the image was created. The conclusion: The image of the Loch Ness Monster is simply a boat wake. In fact the distinctive wake pattern exactly matches that created by other boats, both on Ness and in other lakes. The satellite image is not a single image, as many assume, but instead a composite of several different images, each with a different contrast; this helped create the illusion of a creature. [Rumor or Reality: The 10 Creatures of Cryptozoology]