Good morning, and happy May! Welcome to Saturday Morning Garden Blogging.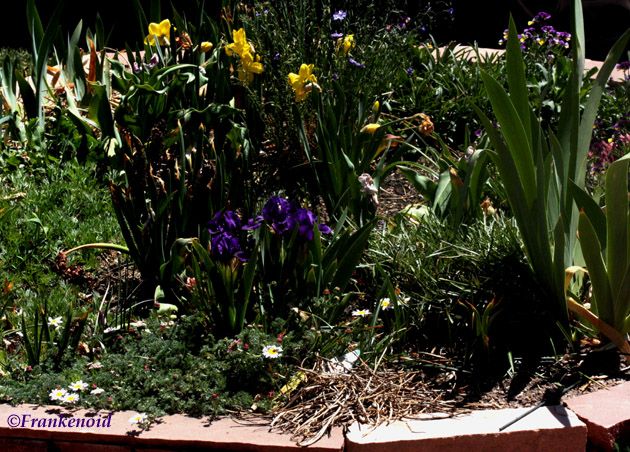 It's been a strange week for me here in Denver, and the weather was equally strange. The cold front that went through brought us little moisture, but a lot of wind: extremely unpleasant.
Six years and 11 months ago I eulogized my father here at Saturday Morning Garden Blogging. Today I ask for your indulgence, as I eulogize the father of my adult life, who died on Wednesday.
Jay Horowitz may or may not have been born to be a litigator, but he certainly had the temperament for it: an unquenchable curiosity; a rare insight into human nature; an actor's ability to tell a tale; and a talent for tactics and strategy.
But his qualities as a man are what made him not only a fierce advocate for his clients, but an equally fierce and loyal friend, mentor and employer. My friend and co-worker The Polish Princess called him a mensch with quirks — an apt description.
Jay believed in justice, and he believed equally as strongly in the process of the law. He was proud of his years of public service, first as an Assistant U.S. Attorney in the Southern District of New York, and later as part of the Watergate prosecution team.
In private practice as a civil litigator, Jay's belief in justice meant he often took on clients other attorneys had turned away because the opposition was formidable, or the matters at issue were controversial. So strong was Jay's support of his clients through the very painful stages of litigation that many of them joined his very large circle of friends.
Jay's capacity for friendship was endless. He had a generous spirit and never passed up the opportunity to offer comfort, advice and his very valuable time. To Jay, anyone doing a job as well as possible deserved respect, from the CEO of a company to the maintenance workers in high-rise office buildings. On more than one occasion he offered free legal help to the women who sold him lunch, because he cared enough to talk to them and hear their troubles.
I was so fortunate to have had this exemplary man first as my employer, and then as my mentor and friend. He hired me when I was young and newly-sober and gave me unflagging support through the trials of life: an impetuous marriage and divorce; the birth of my children and the death of one of our twins; being a parent; the death of my parents and the estate mess left behind.
Thanks to his decency as an employer, I have retirement savings and own the home where the Saturday Morning Garden Blogging garden is planted.
My most indelible vision of Jay is of him sauntering down a hallway, loosely-jointed hips swinging, and his huge laugh honking like a gander flying south; it's hard to believe I'll never hear it again.
I miss him so.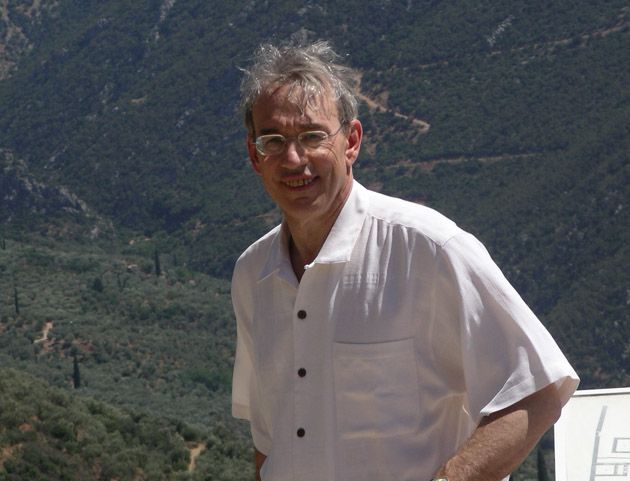 Jay Horowitz, 1943-2014