As if he were trying to run in a competition for "vilest man on earth" Abubakar Shekau, leader of terrorist group Boko Haram, taunted the world today as he said, "I will sell them," when describing his intentions with regard to the several hundred Nigerian school girls he has apparently kidnapped. The article linked in the update quotes him saying he will sell girls at the ages of 12 and 9 years old. Unconfirmed report indicate the girls may have been sold in Chad and Cameroon for "as little as $12."
Aminu Abubakar, Josh Levs and Barbara Starr, write in CNN 'I will sell them,' Boko Haram leader says of kidnapped Nigerian girls:

"I abducted your girls. I will sell them in the market, by Allah," a man claiming to be Boko Haram leader Abubakar Shekau said in a video first obtained by Agence France-Presse.

"There is a market for selling humans. Allah says I should sell. He commands me to sell. I will sell women. I sell women," he continued, according to a CNN translation from the local Hausa language.

Boko Haram, listed by the United States as a terrorist organization, means "Western education is sin." In his nearly hourlong, rambling video, Shekau repeatedly called for Western education to end. ... "Girls, you should go and get married," he said.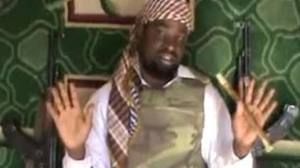 Nigerian President Goodluck Jonathan vowed that, "(w)herever these girls are, we'll get them out." He also criticized the girls parents for not fully cooperating with police, such as giving them clear identities of their daughters because parents are apparently afraid of retaliation on their girls and themselves by the terrorists.
The Twitter hashtag #BringBackOurGirls has been strongly trending in the last week and CNN is reporting it as a source of much of their information for this story.
Boko Haram objects to Nigerians sending girls to schools. Former Secretary of State Hillary Clinton wrote on Twitter, "(a)ccess to education is a basic right & an unconscionable reason to target innocent girls," ... "We must stand up to terrorism. #BringBackOurGirls."
Nigerian officials estimate that Boko Haram has kidnapped 223 of the 276 girls originally at the school, while 53 escaped.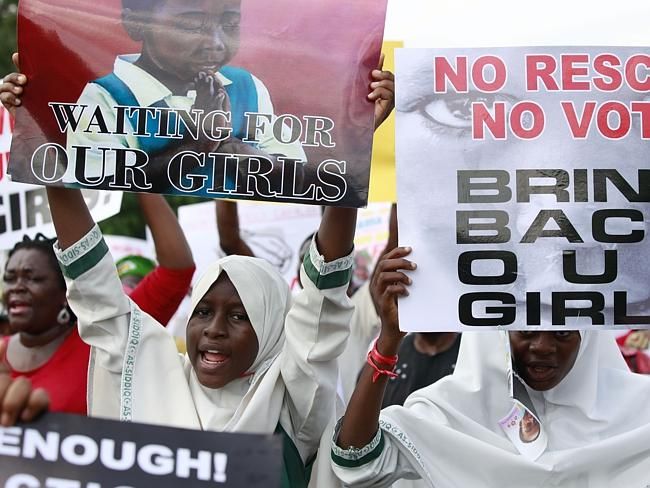 Secretary of State John Kerry has promised that the United States will do everything we can to assist Nigeria in this crisis. We do not plan on sending troops but will assist with intelligence and perhaps planning of any possible rescue missions.
Our hearts go out to these girls, their families, and all Nigerians, and we pray and hope for their safe return.

Boko Haram's Abubakar Shekau: 'I abducted the 223 Nigerian schoolgirls"
Abubaker Shekau is reported to have issued a 57-minute video tape obtained by AFP in which he makes a long rambling rant, in the local Hausa language, as well as Arabic, and English. I've skipped the parts in this report you already know to bring you some new transcripts that have only been released in the last few hours.

In the first part of the video, his is reported to rant against "democracy, Western education, education," and even "efforts for Muslims and Christians to live in peace," as well as "railing against nonbelievers."
"I abducted a girl at a Western education school and you are disturbed. I said Western education should end. Western education should end. Girls, you should go and get married," he said.

"I will repeat this: Western education should fold up. I abducted your girls." "I will sell them in the market, by Allah," Shekau said, claiming his group was holding the girls as "slaves".

"I will marry off a woman at the age of 12. I will marry off a girl at the age of nine," he said elsewhere in the video.

Unconfirmed reports from local leaders in Chibok suggested that the girls had been taken across Nigeria's borders with Chad and Cameroon and sold as brides for as little as $12.
This article reports Boko Haram has been carrying our insurgency operations in Nigeria's three north-eastern states, Borno, Yobe, and Daamawa, which have been under a state of emergency since last May.
11:24 AM PT: Skynews of the UK has released this 1 and a 1/2 minute tape of Abubakar Shekau. Warning (Ugly Human Being - The mere witnessing of the vileness of this individual may distress some people! I'm not being snarky here, this guy is vile even when he is speaking in foreign languages we can not understand. Something in the resonance of his voice lets you know he is bad to the core.)