Sunday Assembly has many of the characteristics of a church, but without the religious aspect. That's not to say it is multi-denominational, or even non-denominational. It's non-religious, by design. Sunday Assembly is self-described as an "atheist church". Where did it come from?
But First, A Word From Our Sponsor: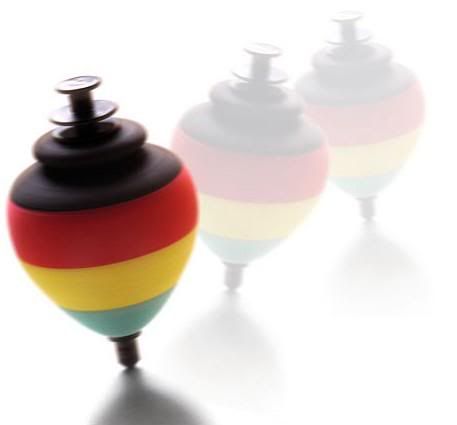 Top Comments recognizes the previous day's Top Mojo and strives to promote each day's outstanding comments through nominations made by Kossacks like you. Please send comments (before 9:30pm ET) by email to topcomments@gmail.com or by our KosMail message board. Just click on the Spinning Top™ to make a submission. Look for the Spinning Top™ to pop up in diaries posts around Daily Kos.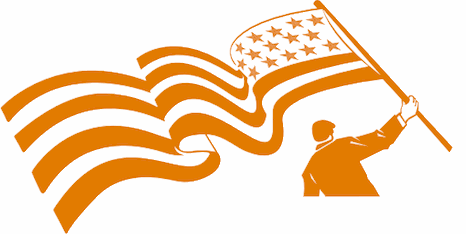 Make sure that you include the direct link to the comment (the URL), which is available by clicking on that comment's date/time. Please let us know your Daily Kos user name if you use email so we can credit you properly. If you send a writeup with the link, we can include that as well. The diarist reserves the right to edit all content.
Please join me below the orange croissant for more.

I had never heard of Sunday Assembly until this past weekend. On Sunday evening, Partner and I were watching the Morgan Spurlock series on CNN, Morgan Spurlock: Inside Man. In this episode, "The Book of Morgan", Spurlock agrees to be the host for one Sunday session in Nashville. The host's role is to lead the congregation in "sermon", song, and celebration. The idea is to be uplifting, in a manner that emulates religious services, but with no actual religion involved.
Spurlock himself is officially Methodist, but seems to be well in tune with (or at least very understanding of) atheists. On one of his previous documentary series, 30 Days, he placed an atheist into the household of a devout Christian family for, well, a month. Both sides learned something. One of my strongest memories from that episode was the Christian wife expressing total disbelief that a non-Christian could be a moral person. Although I dislike the term brainwashed, it's the closest word I can think of to describe this woman; she had been trained her entire life to think that way, and never question that perspective.
Now, I would not normally recommend tuning into CNN, particular for current news; they pretty much suck at the news business these days. But they do present some interesting documentary series. Partner and I usually watch the Sunday evening shows Anthony Bourdain: Parts Unknown and the Morgan Spurlock series discussed here.
Spurlock tells us that people are leaving organized religions in droves. People have their own reasons, of course, but there is a growing movement of atheists seeking a place to belong. The concept of the atheist church began in England in early 2013, the brainchild of two comedians. One of these comedians, Sanderson Jones, accompanied Spurlock on his Nashville adventure. It seems to be Jones' full time job now, to plant seeds for new congregations of Sunday Assembly around the world.
There are currently some 28 congregations, or Assemblies, world wide, including by my count, 12 in the United States and 1 in Canada. According to their front page, they are anticipating "100 Assemblies in 15 countries by September 2014". About their mission, they say:

People across the world were drawn to our simple values, clear message and excellent mission.

We are a godless congregation that celebrates of life.

We have an awesome motto: Live Better, Help Often and Wonder More.

A super mission: to try to help everyone find and fulfil their full potential.

An awesome vision: a godless congregation in every town city, or village that wants one.

Sunday Assembly is designed to be inclusive. Non-atheists are welcome, but the discussions are intended to be non-religious in nature. That means that even the atheist philosophy is frowned upon. Gatherings are to be a celebration of life, not lectures or conversion therapy into or away from the atheist frame of mind.
Funding is local, and based on donations. Each congregation should be for non-profit, with donations covering expenses such as the venue, promotion within the community, and so on. The central organizers do provide some assistance with structure, advertising, format, logos, and other materials.
Spurlock is clever in constructing his programs. Early on in The Book of Morgan, he visits churches of various denominations and sizes. He does good deeds with a pair of missionary Mormans, and he sees the crowd being worked up, at a southern Mega-Church. It's interesting to watch the "good" preachers in church working their audience. If you listen closely to the words they are saying, a lot of it is basic platitudes, and in some cases pure nonsense. But the enthusiasm they pour into their work, getting the crowds worked up, is an awesome thing to behold. It is easy to understand why some people get so enthused about the entire experience.
In the end, Spurlock gives his own uplifting "sermon" to his Sunday Assembly congregation, and there is plenty of pop music.
Like any growing group, Sunday Assembly is not without its detractors, as noted by The Huffington Post.
Some grumble:

"Go to the @SundayAssembly website and what's the first thing you notice?" tweeted someone calling himself AtheistChris17. "'DONATE.' Like any good church getting money is their goal."
To be fair, as of right now "DONATE" isn't the first thing you notice on the website. There is a donate link, to be sure, but it's way down on the right hand side of the page, and you have to scroll down to find it. And the link simply says "Donate", in the same font and size as other useful links. It's not in-your-face begging for money.
There is even some controversy involving the word "atheist" itself. Sanderson Jones initially talked about the "atheist church" concept. But a chapter opened in New York fell apart when some wanted to continue to call themselves atheists, while Jones insisted they not use that word to describe themselves. Consistency is not necessarily Jones' strength.
Perhaps one of the biggest problems is even patterning the assembly after churches in the first place. After all, atheists don't go to traditional churches. Why go to a church that isn't really a church, but follows most of the same template? Not all atheists feel the same need to feel "included" in a group such as Sunday church-goers do.
TOP PHOTOS
May 13, 2014
Enjoy jotter's wonderful PictureQuilt™ below. Just click on the picture and it will magically take you to the comment that features that photo. Have fun, Kossacks!