Welcome to PWB Peeps. We hang out here every afternoon. We talk about our beasties, big and small, finned, furry, feathered or something else, share stories, ask questions, have a few laughs, and maybe shed a tear or two now and then. This is our little corner of the intertubes and we are happy to have you join us for a bit of relaxation. The rules are simple. Behave yourself, don't pick fights or hijack threads, be nice, leave what's happening in the outer blog in the outer blog, no politics, no debates. If you don't like this kind of diary, that's cool. Just be on your way, please. No harm, no foul. If you do like them, c'mon in, grab a cuppa, and enjoy a bit of relaxation among friends.

DK software permits a diary to be published under a single name only.
But, this diary is not the work of only one diarist. It is a collaborative work by The Marti & Ninepatch with the help of the loving members of this community lead by
Tricia Wyse to honor one of our own and mark the passing of the wonderful cat
she shared with all of us in the always loveable character "Andy"

Who among us will ever be able see a speedo and not giggle because "they've got it all wrong." Cabana boys? Fugeddaboutit! It's not their cheeks were chasing, it's that wonderful fluffy tail that only a tuxie boy could carry. We may also be well over our fear of nuns, too. Will we be the ones to change the history books to reflect the most important crusader of all? Somehow, Masterpiece Theater Classic must find a way to add in our talented, fine furry fellow thespian.
The entire community wanted to participate in this tribute to Horsefeathers and her beautiful boy, Andy, who came to be our Andy, too. Let's give them a moment to do so.

♥ ♥ ♥ ♥ ♥ ♥ ♥ ♥♥
May Andy dance with the angels always free and happy. He was my favorite boy. I loved him and will miss seeing his beautiful face and funny antics.

I am so sorry for your loss Horsefeathers. May Andy always be in your heart. Full of good memories.Love never dies and Andy will continue to be with us. I send him my
love and kisses. Hannelore
♥ ♥ ♥ ♥ ♥ ♥ ♥ ♥♥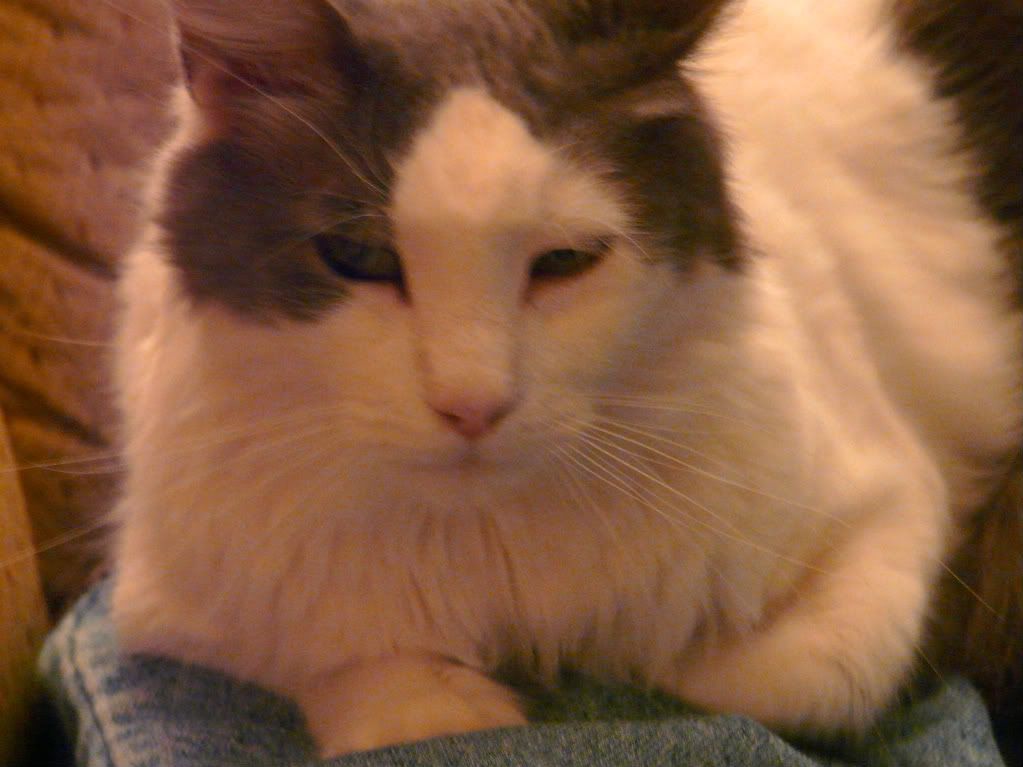 Louie and side pocket send our love to Horsefeathers for sharing Andy and Andy's antics with us so freely for so long. He had many a tail to tell and told them well.
sidepocket
♥ ♥ ♥ ♥ ♥ ♥ ♥ ♥♥
markdd and indy
♥ ♥ ♥ ♥ ♥ ♥ ♥ ♥♥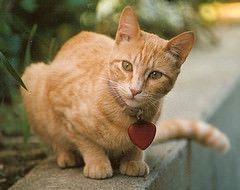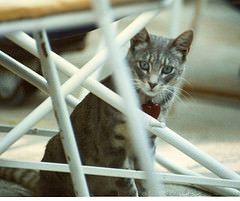 Lucy (left) and Ricky (right)understand about being beloved characters and being pooties who just want treats, scritchies, and all the love we can give them. We'll greet our buddy Andy. Pam in CA


♥ ♥ ♥ ♥ ♥ ♥ ♥ ♥♥
Oh hai, Horsefeathers, I'm Cookie I've been having fun here at the Rainbow Bridge with lots of DK friends for three years now.
But you wouldn't believe the excitement we had here on Saturday! We were just laying around with our nipz, exchanging tall tails from the past, when suddenly we heard a loud horn. And we saw a cruise ship coming down our peaceful river!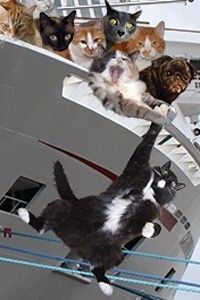 The ship stopped right near our group and dropped off a new pootie!
We found out his name is Andy and welcomed him to the Bridge, and things haven't been the same here since! He's quite a clown and has all of us rolling with laughter. Andy asked me to send you all a message, that he knows you all love him very much and he loves you too, but it's time for him to shape up the Rainbow Bridge. And he sends special hugs and cat kisses to his mom Horsefeathers. And promises to (sort of) behave himself until he sees her again. Hugs to all of you from the Rainbow Bridge. Love, Cookie

Casey loved Andy and called him his brother because they look so much alike! And Andy took Casey on a last convertible ride on Thursday. Casey was so happy! Casey, Molly and MiMi will miss their buddy Andy very much, and their mom Ekaterin is heartbroken for Andy's mom. Keep 'em hopping at the Rainbow Bridge, dear Andy. Someday we'll all meet again. But for today and many days yet to come, we'll miss the beautiful boy who loved his mom Horsefeathers and gave her so much joy! Andy, we'll miss you in all your comic roles, and all the laughter and smiles your mom brought to us with her as her muse.
Love and condolences from Mimi, Molly, Casey, Cookie and Ekaterin
♥ ♥ ♥ ♥ ♥ ♥ ♥ ♥♥
Miss Sara is sending her prayers to CC for you and Andy
Her Her siblings, Arwen Evenstar, Miss Violet, and Sylvie, will be waiting with open arms for Andy when he get across the bridge.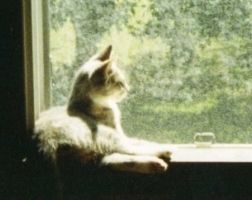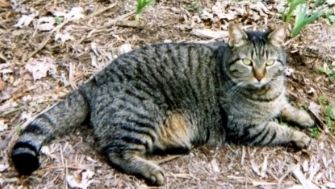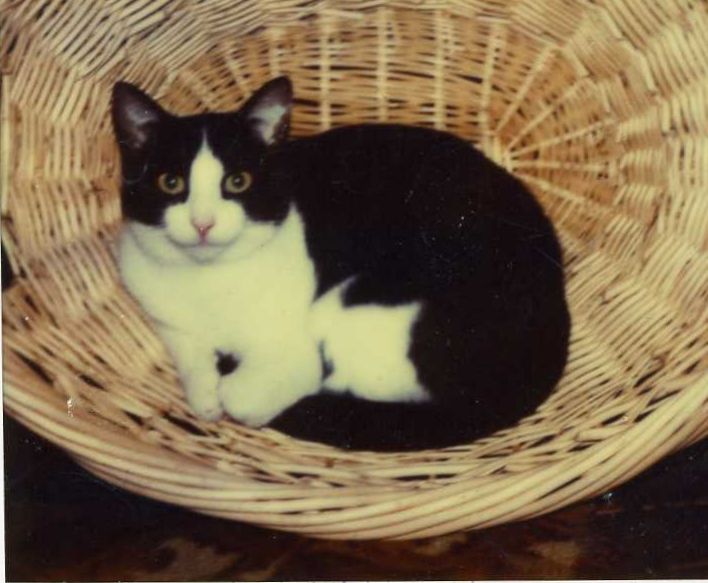 With Love, Portia Elm and Miss Sara.
♥ ♥ ♥ ♥ ♥ ♥ ♥ ♥♥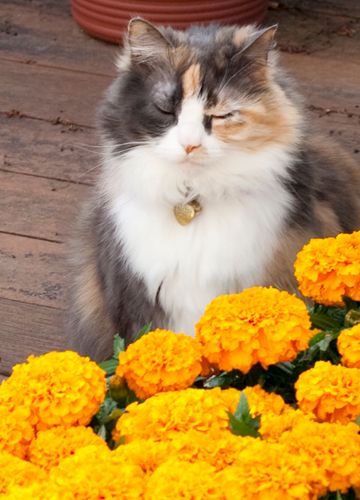 Dis poem fur Andy, mah bestest frend
Music, wen soft purrs di,
Vibrates in da memoree;
Odours, wen sweet violets sicken,
Libe wiffin da sense dey quicken.
Rose leabes, wen da rose iz ded,
R heap'd fur da belovèd'z bed;
En so thi toughts, wen thou art gone,
Lub itself shall sleepee on.
With all of our love,
Maggie and Krazy Kitten.
♥ ♥ ♥ ♥ ♥ ♥ ♥ ♥♥
I'm too upset to know what to say, but here's a couple of pictures to tell you of what's in our hearts when we think of your beautiful boy and the character that you so enchanted us with. One, to remember Andy's humor, with Andy and Loki as bride and groom. And, more serious, one of Loki and Rory consoling each other. They are both very sad to say goodbye to their friend.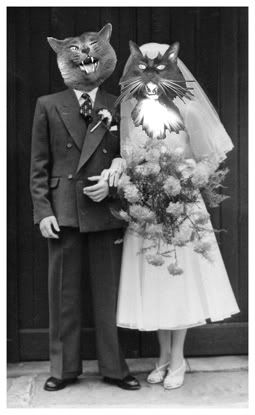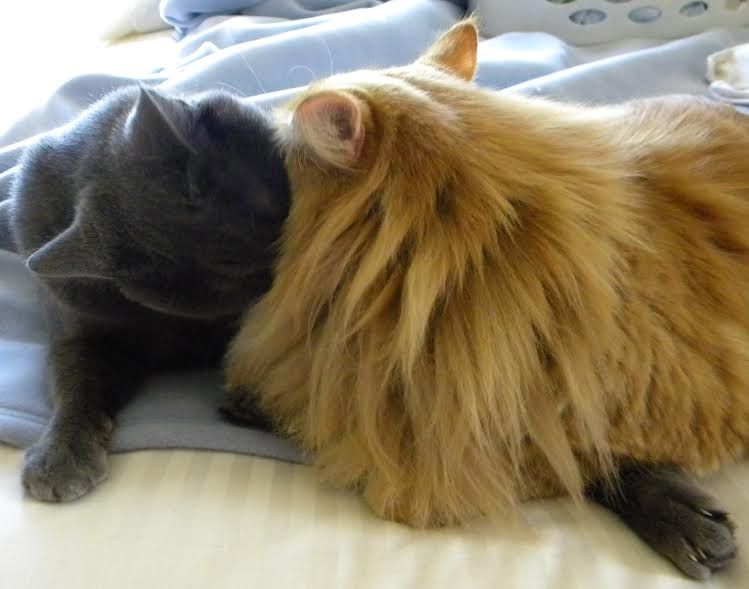 With all our love and brokenhearts because your handsome boy has left us, Debbie in ME, Loki and Rory
♥ ♥ ♥ ♥ ♥ ♥ ♥ ♥♥
Brother Kitty says:
"Dere is lotsa room heer on our nice soft bed over the Rainbow Bridge. Andy is welcm to nap wif us anyteim!"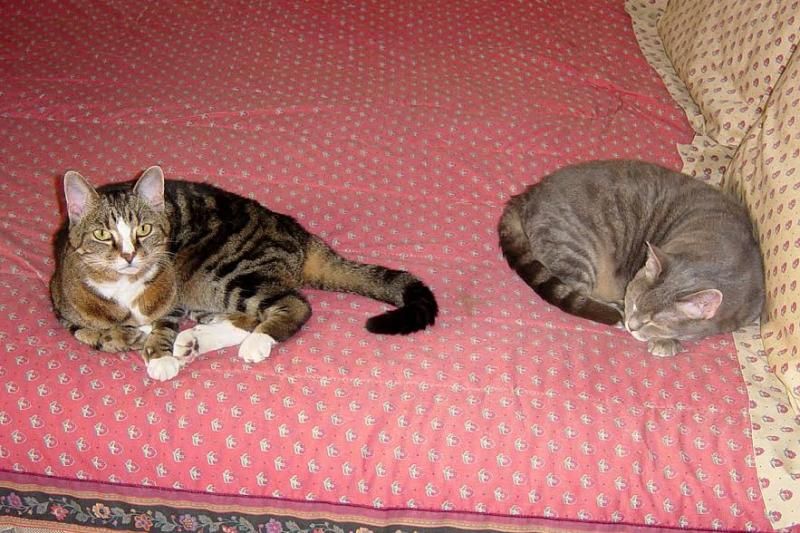 Love and healing thoughts to you Horsefeathers.
Old Sailor, Big Sister and Little Sister
♥ ♥ ♥ ♥ ♥ ♥ ♥ ♥♥
Dearest Horsefeathers,

We are all just heartbroken to lose Andy.
I will always remember how much he made us smile,
made us laugh and how outrageously feline he was.

He will be so missed.

My pootie Jessie and my woozle Zofia send their love and many furry hugs.

Take care.

Shoshannad
♥ ♥ ♥ ♥ ♥ ♥ ♥ ♥♥
Dis how I feil wen
moms tol me .....
bout Andy
Den de
"Ober de Rainbo Brige"
phone wang…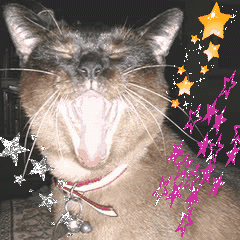 Den I waz lik....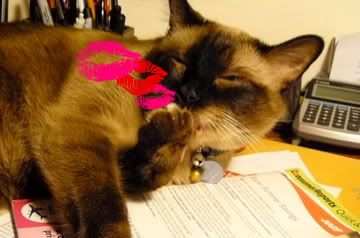 It waz Andee! He sez he getz awl de toona, nips and niptoonis
he wantz.Sondz lik hebin tu me!
Telz me tu gib hiz moms lotz ob kizziez.
Jus fur horsyfebers.
Heer goz…
Lub you Horsefeathers, Squeex's and her moms, auapplemac
♥ ♥ ♥ ♥ ♥ ♥ ♥ ♥♥
Deere Andee,
Fank you for all the tiems you made my Meowmy laugh!
We miss you and are so sorry so you had to
go across the Rainbow Bridge.
I hope you are enjoying lots of 'nip and partay tiems ober dere!
Peace and green grass, too.
Luv,
LuvLee and my mama jan4insight
♥ ♥ ♥ ♥ ♥ ♥ ♥ ♥♥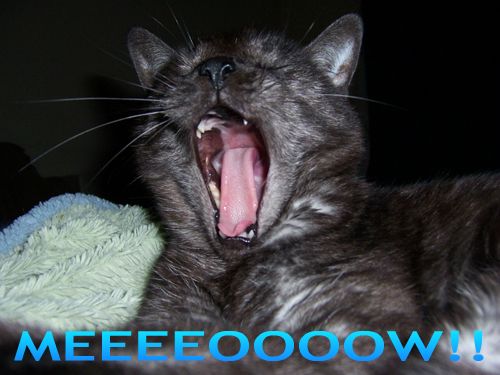 I'm FrugalGranny. I haven't hung around Dkos much lately, but I came out of hiding for Horsefeathers. I had the joy of meeting her right after I lost my Kitsy kitty. She's a wonderful woman. I'm including pics of my kitties participating in a "Great Meow". Two of them meow in English and one in Russian. The Great Meow is held on Facebook by a friend and it's meant to mourn the loss of our furkids.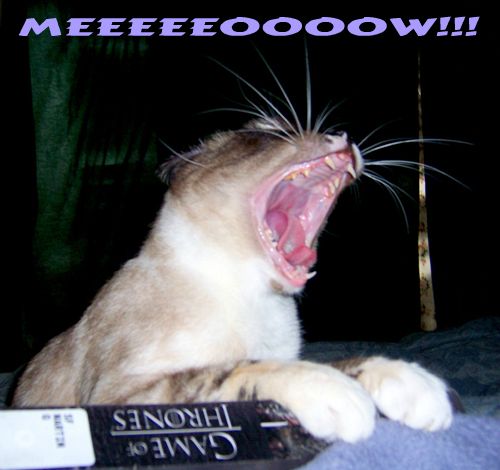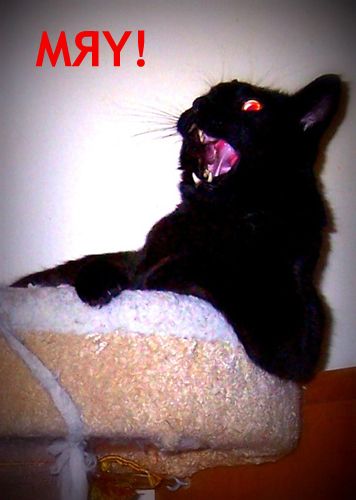 Love and head bonks,
Julie (FrugalGranny), Tito, Miss Jenny, Titan
♥ ♥ ♥ ♥ ♥ ♥ ♥ ♥♥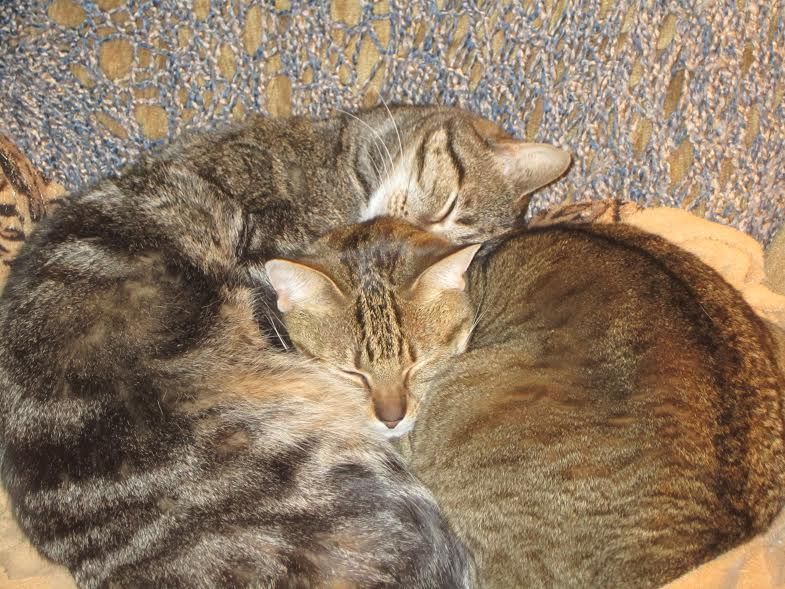 Pecos and Cookie miss Andy already and
send comfort and scritches
to Horsefeathers.

Jennifer Miller-Smith (jlms-qkw)
♥ ♥ ♥ ♥ ♥ ♥ ♥ ♥♥
May Andy frolic on the Rainbow Bridge with plenty of toona, nip, and good company.
NormAl & Winifred and family
♥ ♥ ♥ ♥ ♥ ♥ ♥ ♥♥
Sorry to hear
of your loss Horsefeathers.

Andy,
Greetings from
the other side of
the Rainbow Bridge.

KhunDavid & the girls
♥ ♥ ♥ ♥ ♥ ♥ ♥ ♥ ♥ ♥ ♥ ♥ ♥ ♥ ♥ ♥ ♥ ♥ ♥ ♥ ♥ ♥ ♥ ♥ ♥ ♥ ♥
There are certain privileges that come with being an editor. One of them is you get to have the last word. But there will never be a last word for "our" Andy. I imagine he'll be sneaking in here any day now to start a party or brew up some mischief. But, sadly, we must now say our last good bye to the real Andy - your precious boy.

Thank you for sharing him, his quirkiness, his tuxedo-guy good looks, his love for belleh rubs and nip, and all those other views into him as your wonderful, faithful companion of 19 years.

As for you my friend. I have done editing and desktop publishing for many years. It is rare to come across an artist who is not only highly creative, very skilled, and attuned to their audience but who also understands the process of going from idea to product. It is a joy when it is someone as lovely as you and as incomparable as your Andy.

As Eleanor and Henry's mom, I send you our heartfelt condolences. We'll put a candle in the window to help Andy see as he makes his way across the Rainbow Bridge. As a woman and a friend, I say thank you, bless you, remember how wonderful we all know you are, and be kind to yourself.

Love & Peace,
Eleanor & Henry and Beth
♥ ♥ ♥ ♥ ♥ ♥ ♥ ♥ ♥ ♥ ♥ ♥ ♥ ♥ ♥ ♥ ♥ ♥