Next Tuesday (June 3rd) Black Kos will host a special forum in a diary at our normal Tuesday publishing time (1 PM PST or 4 PM EST). The forum is based on: "The Case for Reparations" by Ta-Nehisi Coates in the Atlantic. If you haven't read it yet, please do so before joining the discussion in comments. We thought it would be very important to have a discussion of not only the piece itself, but on what the views are on this issue from the Daily Kos community. Part of the reason there is a Black Kos at Daily Kos is to facilitate the "big discussions" on the "hardest issues" our community and our country face. Racism has often been called America's original sin. The battle against this stain on our common shared sacred civic spirit is as old as our nation itself (if in fact not older). We welcome all sides, pro, anti, and not sure, to engage in a civil respectful debate on the subject.
Thank you, dopper0189 Black Kos Managing Editor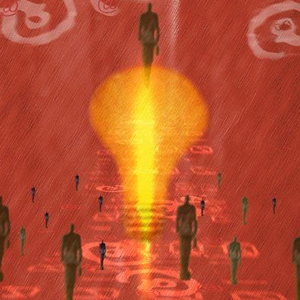 Commentary: African American Scientists and Inventors
by Black Kos Editor, Sephius1


Alice Augusta Ball (July 24, 1892 – December 31, 1916) was an African American chemist who developed an injectable oil extract that was the most effective treatment of leprosy until the 1940s.[1] She was also the first woman and first African American to graduate from the University of Hawaii with a master's degree.
Alice Augusta Ball was born on July 24, 1892 in Seattle, Washington to James and Laura Ball. Her family was considered middle class to upper-middle class as Ball's father was a newspaper editor, photographer, and a lawyer. Her grandfather, James Ball Sr., was also a famous photographer and one of the first African Americans in the United States to learn to daguerreotype. James Ball, Sr. moved to Hawaii with his family in 1903, but died one year later which caused the family to move back to Seattle in 1905.
After returning to Seattle, Ball attended Seattle High School and received top grades in the sciences. She graduated from Seattle High School in 1910 and entered the University of Washington to study chemistry. During her four years there, she earned bachelor degrees in both pharmaceutical chemistry and pharmacy. She also, with her pharmacy instructor, published a 10-page article in the prestigious Journal of the American Chemical Society titled "Benzoylations in Ether Solution." Following her graduation, Ball was offered scholarships to attend the University of California Berkeley and the University of Hawaii. Ball decided to move back to Hawaii to pursue a master's degree in chemistry. In 1915, she became the first woman and first African American to graduate with a master's degree from the University of Hawaii.
[...]
In her postgraduate research career at the University of Hawaii, Ball investigated the chemical makeup and active principle of Piper methysticum (kava) for her master's thesis. While working on her thesis, Ball was asked by Dr. Harry T. Hollmann, an assistant surgeon at Kalihi Hospital in Hawaii, to help him develop a method to isolate the active chemical compounds in chaulmoogra oil. Chaulmoogra oil had previously been used in the treatment of Hansen's disease (leprosy) with mixed results. Most patients with Hansen's disease were hesitant to take the oil over the long term because it tasted bitter and tended to cause an upset stomach. Ball developed a process to isolate the ethyl esters of the fatty acids in the chaulmoogra oil so that they could be injected, but died before she could publish her results.....Read More
~~~~~~~~~~~~~~~~~~~~~~~~~~~~~~~~~~~~~~~~~~~~~~~~~~~~~
News by dopper0189, Black Kos Managing Editor
~~~~~~~~~~~~~~~~~~~~~~~~~~~~~~~~~~~~~~~~~~~~~~~~~~~~~

~~~~~~~~~~~~~~~~~~~~~~~~~~~~~~~~~~~~~~~~~~~~~~~~~~~~~
RIP to a true literary giant. The iconic poet, educator, and activist was 86. Ebony: Maya Angelou Dies
~~~~~~~~~~~~~~~~~~~~~~~~~~~~~~~~~~~~~~~~~~~~~~~~~~~~~
Iconic poet, educator, and activist Maya Angelou dies at 86.
Maya Angelou, the renowned poet, author and civil rights activist, has died, officials in her hometown of Winston-Salem, North Carolina, told NBC News. The author of the celebrated autobiography I Know Why the Caged Bird Sings was 86 years old.
Her death comes less than a week after Angelou announced she would not attend the 2014 MLB Beacon Awards Luncheon, where she was to be honored, citing "health reasons." Last month, she also canceled an event in Fayetteville, Arkansas, because she was recovering from an "unexpected ailment" that left her hospitalized.


Maya Angelou is pictured in her home in 1990.
~~~~~~~~~~~~~~~~~~~~~~~~~~~~~~~~~~~~~~~~~~~~~~~~~~~~~


~~~~~~~~~~~~~~~~~~~~~~~~~~~~~~~~~~~~~~~~~~~~~~~~~~~~~
Using testers is one of the few ways to combat this issue. Color Lines: Housing Discrimination Not A Thing Of the Past.
~~~~~~~~~~~~~~~~~~~~~~~~~~~~~~~~~~~~~~~~~~~~~~~~~~~~~
A Miami apartment complex has been hit with a discrimination suit alleging discrimination against African-Americans in favor of Hispanics. When Zipporah Hayes went to view an apartment in a Miami housing complex, the rental manager told her there were no units available. Two hours later when Alexandra Del Rosario stopped by, the rental manager showed her an apartment. Hayes is African-American. Del Rosario is Hispanic. After this scenario repeated two other times this year with other "testers"—fake apartment hunters—the Miami Herald yesterday reported that a local fair housing group filed suit
Housing discrimination is very difficult to prove. One of the only ways to do so is by "testing." That's when a local fair housing group sends fake apartment hunters and homeowners to visit buildings or housing areas suspected of discrimination. Otherwise, done right, potential homebuyers and renters don't know for sure when they're facing discrimination.
It's unclear from the reporting whether the Miami complex is reacting to the potential renter's skin color or last names. If the allegations are true, how, for example, would the rental manager react to black Latinos?


A view of Miami's skyline Photo: John Spade/Flickr
~~~~~~~~~~~~~~~~~~~~~~~~~~~~~~~~~~~~~~~~~~~~~~~~~~~~~
Overprosecuted, unable to defend themselves and punished for providing for their children, writer Raven Rakia says we musn't ignore the justice system's perpetual abuse of Black women. Ebony: The Criminalization of the Black Woman.
~~~~~~~~~~~~~~~~~~~~~~~~~~~~~~~~~~~~~~~~~~~~~~~~~~~~~
n recent months, the criminal cases of Monica Jones, Shanesha Taylor and Marissa Alexander have made headlines The fate of these women seems largely tied to both stereotypes associated with Black women and and the 'White savior' myth. In this case, the White savior is not a tourist or college student who thinks they can study abroad in a random country in Africa and 'fix' it, but a justice system that is guilty of criminalizing and imprisoning Black women at disproportionate levels, treating them like a problem that needs correcting: Saving women from sex work, saving children from their unfit mothers, demonizing mothers who are addicted to drugs, and demonizing women who act in self defense.
Monica Jones is a Black transwoman in Arizona currently facing jail time after being found guilty of "manifesting prostitution." Jones, who is an activist for the rights of sex workers, was profiled and arrested during a raid of Project Rose, a program where organizations collaborate with the police and gives sex workers two options: a Catholic diversion program (if they qualify) or jail. Programs like these, and the sentiments behind police raids that target and arrest women, rests on the assumption that sex workers need saving by the criminal justice system. Instead of addressing the lack of resources and economic opportunities in disenfranchised communities, criminalizing sex workers results in dangerous profiling of Black women and transwomen, (and most often, Black transwomen.) The criminal justice system saved Monica Jones by actively policing and profiling her and then locking her up in a cage. The profiling of transwomen as sex workers is not an exception or restricted to Arizona. In New York City, the NYPD often profiles and arrests transwomen (particularly, Black and Brown transwomen in working class neighborhoods) and charges them with prostitution, citing the condoms in their possession as evidence. Like many incarcerated transwomen across the country, Monica Jones is subject to abuse in an all-male jail.
On March 20, Shanesha Taylor was arrested and charged with child abuse after leaving her two children in the car during a job interview. The homeless Black mother stated that se "had nowhere else to take her children." Austerity measures in Arizona cut child care subsidies from thousands of parents since 2009 — subsidies that would give parents, who cannot afford it, money for child care while they work (currently 6,000 children are on the waiting list for the subsidies and the number of children receiving these subsidies have been reduced by 70 percent since 2009). Now, Taylor is facing felony charges of up to eight years in prison. The county attorney, Bill Montgomery, declared he will proceed with prosecuting despite receiving an online petition with 12,000 signatures asking him to rethink the charges (since then, petition has reached over 55,000 signatures). Taylor's story rests on the assumptions that poor Black women are careless, unfit mothers and a threat to their own kids. With no nuance in the infliction they face on a daily basis trying to survive in poverty, the state is allowed to strip them of their resources then blame and jail them for their hardships.
~~~~~~~~~~~~~~~~~~~~~~~~~~~~~~~~~~~~~~~~~~~~~~~~~~~~~
In his recent piece for the Atlantic, Ta-Nehisi Coates asks if it's time to consider far-reaching compensation for those wronged by America's formal system of economic oppression. Color Lines: The Economic Case for Reparations.
~~~~~~~~~~~~~~~~~~~~~~~~~~~~~~~~~~~~~~~~~~~~~~~~~~~~~
Not surprisingly, his gritty cover story in The Atlantic titled "A Case for Reparations" is already generating controversy on the right and elsewhere. The conservative National Review ran a reply that argues that Coates' article shows "that there is not much of a case for reparations." But this derision is misplaced. The truth is that there is a strong rationale for renumeration grounded in airtight economic principals at the the heart of the free market system: access to capital. This precept is so essential that it gives our modern economic way-of-life its name. We call it capitalism.
In fact, Coates' case for reparations is one that Adam Smith, the Scottish philosopher who birthed the theory and mechanics of capitalism during the same year that the Declaration of Independence was declared, would recognize. Smith's "An Inquiry into the Nature and the Causes of the Wealth of Nations" details how capital in all its forms is the source of revenue from which all profit is "ultimately derived." The bottom line is that capital is what individuals and entities use to produce the stuff that they ultimately take to market and sell. The gap between the costs of capital and the price that products sell for is profit. Profits piled up over time create wealth. This is all pretty straight forward.
But the key to absorbing the core of Coates' argument is the recognition that capital takes four primary forms: physical, intellectual, labor and financial. Physical capital is composed of the buildings and equipment necessary to produce an item. Labor capital is the sweat equity—i.e., the work of actual people who do so. Intellectual capital is made up of the ideas, innovations and knowledge that allow for an item to be made. Financial capital is the money that makes all of this possible.
The center of gravity of Coates' argument is that the current gap in wealth between blacks and whites—the highest on record—can be explained by the wholesale transfer of African-American capital in each of these forms to an economic system which has redistributed them in a way such that whites have overwhelmingly benefited.


British slave ship illustration from 1808 Original image housed by Chapin Library of Rare Books, Williams College
~~~~~~~~~~~~~~~~~~~~~~~~~~~~~~~~~~~~~~~~~~~~~~~~~~~~~

~~~~~~~~~~~~~~~~~~~~~~~~~~~~~~~~~~~~~~~~~~~~~~~~~~~~~
Howto rebuild Detroit? Business Week: Can Detroit Keep Empty Lots From Becoming Eyesores Again?
~~~~~~~~~~~~~~~~~~~~~~~~~~~~~~~~~~~~~~~~~~~~~~~~~~~~
Detroit is home to 114,033 empty lots—and about 5 percent have become illegal trash dumps. As the city considers tearing down tens of thousands of blighted properties, there's new focus on what it could and should do to keep the cleared space from becoming blighted yet again.
Detroit's Blight Removal Task Force issued a massive report on Tuesday that found 30 percent of the city's structures are blighted. The recommendation: Utilize the authority of the city's land bank to tear down about 10 percent of the city's buildings right away. But mass demolitions would give the bank "the responsibility of maintaining tens of thousands of vacant lots until they can be repurposed, with no funding to do so," the report warns.
The cost of upkeep for each vacant lot runs about $150 per year, meaning Detroit would spend $7.5 million a year to keep just 50,000 empty lots tidy. The mecnahnics of vacant space are something Detroit knows well, with more than 52,000 lots already in the city's possession. The report suggest immediate removal of debris after demolitions, followed by the planting of slow-growing grass or clover on the sites. Those plants require more time and care initially to take root than traditional grass but demand less maintenance over the long haul.
The bight report envisions nonprofit groups and community organizations footing much of the bill and taking on most of the upkeep. While some efforts have tried to do this locally, it has never been done on this scale. Rock Ventures, the umbrella company for Quicken Loans founder Dan Gilbert's investments, is giving $100,000 to pilot a program to coordinate the lot maintenance among city, community, and corporate groups. The effort aims to figure out how best to create everything from an online citywide maintenance schedule to local distribution of gardening supplies, such as wheelbarrows. Rock Ventures has also committed 5,000 volunteer hours to the maintenance.


Photograph by Jeff Kowalsky/Bloomberg
Trash sits in front of dilapidated houses in Detroit on Feb. 21, 2013
~~~~~~~~~~~~~~~~~~~~~~~~~~~~~~~~~~~~~~~~~~~~~~~~~~~~~
Welcome to the Black Kos Community Front Porch!
Pull up a chair and sit down a while and enjoy the company.