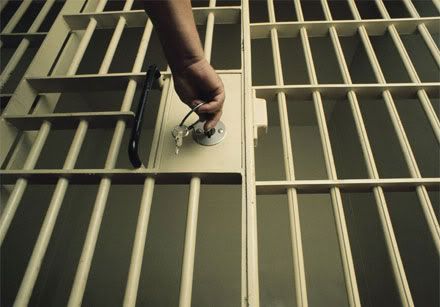 Jane Doe, a 16-year old Connecticut transgender Latina, who was placed in an adult women's prison even though she had been convicted of no crime, has been accepted into a private treatment center for youths in Massachusetts and is expected to be transferred within the next two weeks.
Commissioner Joette Katz of the Connecticut Department of Children and Familie, who had made the decision to move Doe to a prison from a residential facility in the first place, says the move is conditional because Doe has the right to challenge this move by demanding a hearing.
Doe has been the subject of repeated sexual abuse and other trauma throughout her time in the system and reportedly suffers from a range of mental health problems according to her attorney, Aaron Romano. Romano had been concerned about possible mental deterioration because Doe has been subjected to what amounts to solitary confinement.

We are preparing for our hearing in federal court scheduled for the 16th. It has been over 50 days of illegal incarceration for this young girl. We have always been open to discussions to work toward a resolution. We would welcome an agreement between the parties. If one cannot be reached prior to the scheduled court date we look forward to presenting our case before the judge and allowing him to determine what the appropriate conditions of confinement for Jane should be.

--Romano
I tell myself that this is just a nightmare, but it doesn't end. I know that I need to work on my issues and I want to, but this is not the place.

--Jane Doe, in op-ed published in the Hartford Courant
Jane also
wrote a letter
to Gov. Danell Malloy.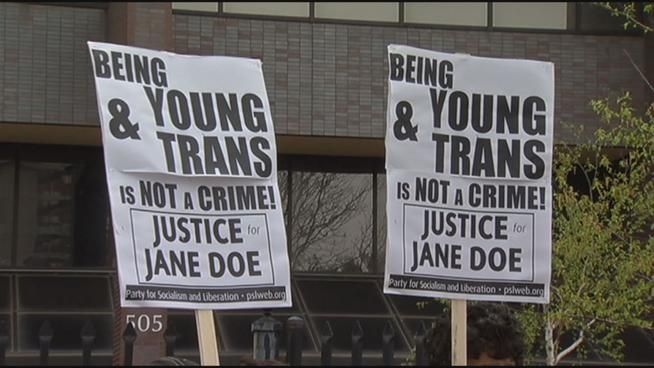 Supporters have picketed DCF in Hartford. Almost 18,000 people have signed a Change.org petition protesting Doe's imprisonment at York Correctional Institution in Niantic. DCF has said it has been looking for a better treatment situation, but has refused people who have volunteered to foster Jane.

In your letter, you said being brutally and wrongfully placed in that adult prison made you feel "thrown away." You are not garbage. You cannot be discarded and disposed. You are life. Your existence gives me life. You are an unflickering fierce flame that reminds me every day that girls like you — the ones who have unjustly been forced to jump insurmountable hurdles — are the ones our leaders should be centering in our movements. You are worthy of all of our attention, care and resources.

--Janet Mock, Open Letter to Jane Doe
Katz says the treatment center chosen has staff trained to meet the needs of transgender youths, is secure, and has a mission of teaching youths how to control their behaviors.
This transition will allow her to get the treatment she needs and begin the process of healing. I hope this can eventually lead to successful re-integration into a family and community as well as a transition to a healthy adulthood.

--Katz