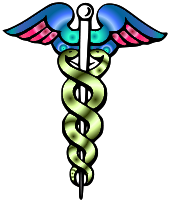 The Sylvia Rivera Law Project has been joined with other groups to file a lawsuit challenging a 1998 regulation which prevents Medicaid recipients in New York from accessing reassignment related healthcare.
Some people tend to think of transgender-related healthcare as "special care," but the hormone therapy that transgender women undergo is routinely approved as a form of birth control for cis-gender women and as treatment to control post-menopausal symptoms.
Amy Goodman has the story at Democracy Now.
The video includes an interview with the mother of Yaz'min Shancez, whose burned body was discovered behind a dumpster in an alleyway in Ft. Myers, FL last week.
Recently Medicare has changed their rules away from automatically rejecting requests for gender confirmation surgery. Last Friday Massachusetts became the third state in the nation to cover transgender medical services under Medicaid, joining Vermont and California, plus the District of Columbia. Oregon, Connecticut, and Colorado offer some coverage under Medicaid.
I am proud to be part of a Commonwealth that puts equality as its top priority. Massachusetts is a leader in health care, where we make the tough decisions for the good of our communities, and where discrimination, of any kind, will not be tolerated.
This announcement is really historic because I don't think there is a state that has announced in one fell swoop, this comprehensively, that medical care for transgender people is essential. It's not very often that we see moments we can point to as groundbreaking . . . and this is one of them.

--Bennett H. Klein, a senior attorney for Gay &Lesbian Advocates and Defenders
There is more on from SRLP on the federal law suit against the New York Department of Health
here
. The lawsuit challenges that the New York regulation violates the federal Medicaid Act, conflicts with the Affordable Care Act, and violates the New York State Constitution.
This regulation aggravates discrimination against a community that is already struggling to survive. When our clients cannot access healthcare they need, they have a harder time getting identity documents such as state ID, or getting jobs, housing, and basic social services. It contributes to the cycles that keep transgender people in poverty.

--SRLP Staff Attorney Pooja Gehi
The SRLP and GLAAD have created the following videos to support the movement.
The poverty rate for transgender people is 4 times the national average. Nineteen percent of transgender people lack any form of health insurance.

No jurisdiction, employer or insurance company which covers trans health care has found the cost to be prohibitive.

--Basic Rights Oregon
Andrew Cray of the Center for American Progress says that research shows a minimal increase in cost.
We're talking below 0.2 percent. Part of that is because the transgender population is small, but also because many of these resources are only used one time, with the exception of hormone therapy, but that's a low-cost treatment.

--Cray
There is, of course, opposition.
In what other case does the medical profession go along with a mental disorder to the extent of radical surgery on the body instead of treating the underlying mental health issue? Instead of giving them the treatment they're demanding, we should give them the treatment they need. That's the ethical responsibility for health providers.

--Andrew Beckwith, Massachusetts Family Institute
Because, you know, the a layman at MFI knows much more than, say, the American Medical Association:
The only effective treatment of [gender dysphoria] is medical care to support the person's ability to live fully consistent with one's gender identity. Efforts to change a person's gender identity are futile and, like sexual orientation change efforts, can have a disastrously negative impact on the patient.

--AMA