Back in November, we got 15 minutes of fame for Justin Lookadoo, a motivational speaker and self-proclaimed "dating expert" who gives high school kids words of wisdom like this:

"Every new sexual experience when you are not married puts another ding, another scratch, another scar on who you are. You keep running your car into other people, and then you wonder why no one treats you special."
He got thoroughly schooled by the students at a Texas high school, who took to Twitter to mock him mercilessly. He's back in the headlines, and I imagine he's even less happy about it this time.
But first, a word from our sponsor!
Top Comments recognizes the previous day's Top Mojo and strives to promote each day's outstanding comments through nominations made by Kossacks like you. Please send comments (before 9:30pm ET) by email to topcomments@gmail.com or by our KosMail message board. Just click on the Spinning Top™ to make a submission. Look for the Spinning Top™ to pop up in diaries posts around Daily Kos.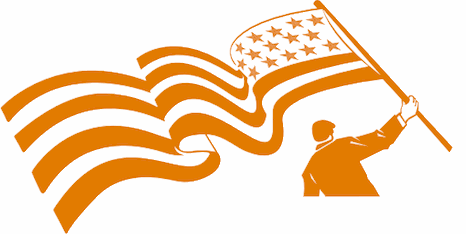 Make sure that you include the direct link to the comment (the URL), which is available by clicking on that comment's date/time. Please let us know your Daily Kos user name if you use email so we can credit you properly. If you send a writeup with the link, we can include that as well. The diarist poster reserves the right to edit all content.
Please come in. You're invited to make yourself at home! Join us beneath the orange motivational symbol...
Justin Lookadoo became briefly notorious after the November school assembly, which brought some attention to his books on being "dateable," and his website, RUdateable. Here of a few of his gems:

Dateable guys aren't tamed. They don't live by the rules of the opposite sex.

Dateable guys know they aren't as sensitive as girls and that's okay.

A dateable girl knows when to shut up.

If you dress like a flesh buffet, don't be surprised when he treats you like a piece of meat.

A Dateable girl isn't Miss Independent.

If you go too tight, too short, or too low-cut, you are no longer a person to get to know but an object to use.
A student who attended the assembly was moved to write an
excellent article
after Lookadoo the "dating expert" offered these quotes:
"Ladies, I'm going to say this in the nicest way possible....you are the most horrible, awful, vindictive creatures this planet has ever seen."

"There are some major differences between girls and guys. You see, when I get elevated in life, when I start getting better places in life, I'm going to tell all my boys how to get up here...Girls, you start getting elevated in life, you start getting better in life, you spend the rest of your life trying to kick every other girl down."
The teens fought back with the hashtag
#lookadouche:
I see, so I'm single because I gab? This makes sense. I'll just find a virgin, noncommunicative, conquerer.

Also make sure you cover up so he doesn't treat you like "meat". As a guy, I'm offended.

shuffles back to the kitchen:: hey, anyone seen my shoes? Oh, nvmnd. Don't need em to cook muffins.

Guys- mayday!! Justin Lookadoo says I'm "dateless" & romantically hopeless. Do you think I should tell my partner of 5+ years??
This week, we learned that Lookadoo left out an important rule: don't miss one of your scheduled speaking engagements because you're
busy being arrested for public intoxication.
Or as
one tweeter
put it: "Dateable guys know that Axe Body Spray won't disguise vomit all over your clothes"
On to Top Comments!
From Angie in WA State:

This comment by RFK Lives in this diary: No Celebrating Here by scribe.

The comment is self-explanatory. I only wish we could require that each member of Congress and the President read it. DAILY.

Thanks TC Team,

angie
From
your humble (if antisocial) diarist:
Flagged by TrueBlueMajority, this comment by praying manatheist hits a bullseye in lao hong han's diary "My grandparents came here legally" Oh yeah? I call bullshit.

High unitas warns of the strange side effects of reading diaries claiming a "war on straight white men." Found in last night's Kitchen Table Kibitzing by Sara R.
Top mojo, courtesy of mik:
1) I can buy another brand by looseleaf — 173
2) And of course many of those by libera nos — 127
3) Wonderful! by Damnit Janet — 105
4) Thanks for this by Dave in Northridge — 97
5) What it takes to come here "legally" by Catte Nappe — 84
6) Jesus fucking Christ I am tired of this crap by Empty Vessel — 80
7) Believe it or not, Christen, by lao hong han — 79
8) As consumers, we vote with our dollars. by blue jersey mom — 79
9) On my mother's side by Empty Vessel — 78
10) Organic food brands are often carried by Heart of the Rockies — 73
11) ((((Catte Nappe)))) I'm so very sorry for your by The Marti — 73
12) Ok, so you are this young kid, maybe 8 years by praying manatheist — 72
13) I linked to an app farther down, but by translatorpro — 71
14) The level of dissent and vehemence on the part of by Nospinicus — 69
15) A central repository of information is needed by Dallasdoc — 64
16) Yes! by AKBear — 64
17) You have posted this on the wrong website. by ExpatGirl — 63
18) Una Mas by Damnit Janet — 63
19) It means by nosleep4u — 61
20) I am sure that women's rights are by Richard Lyon — 60
21) You know I hate reading these stories... by reflectionsv37 — 60
22) I think we're supposed to HR by corvo — 59
23) My sentiments exactly. I hate reading these... by Meteor Blades — 55
24) * by noweasels — 54
25) Good diary... by CanisMaximus — 53
26) Here's my take on it by Damnit Janet — 53
27) Or they could be stubborn ignorant bigots. by willrob — 53
28) Like the justices who are invited to the by AnnieR — 52
29) I actually did pee on the front door by Unrepentant Liberal — 52
30) Misfire by Catte Nappe — 51
31) What a "coincidence" he chose those two officials. by Addison — 51
Picture quilt, courtesy of jotter: