Approximately two years ago, I wrote a Top Comments diary entitled My New Obsession, in which I told the story of how I purchased a ukulele and began learning to play it. Now, two years later, I find myself owning four of them... which leads naturally to the question in the title of tonight's diary.
Find the full story below the orange tangle of ukulele string.
But First, A Word From Our Sponsor: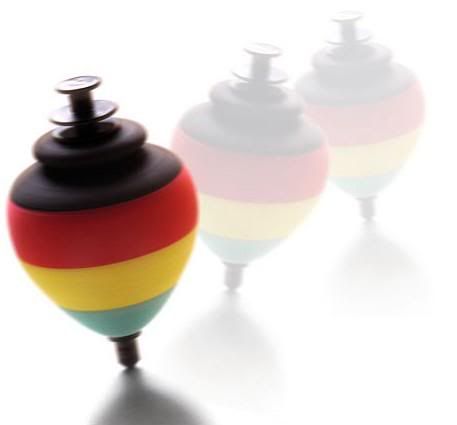 Top Comments recognizes the previous day's Top Mojo and strives to promote each day's outstanding comments through nominations made by Kossacks like you. Please send comments (before 9:30pm ET) by email to topcomments@gmail.com or by our KosMail message board. Just click on the Spinning Top™ to make a submission. Look for the Spinning Top™ to pop up in diaries posts around Daily Kos.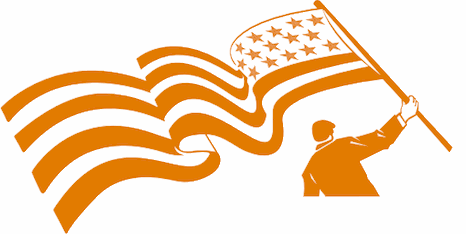 Make sure that you include the direct link to the comment (the URL), which is available by clicking on that comment's date/time. Please let us know your Daily Kos user name if you use email so we can credit you properly. If you send a writeup with the link, we can include that as well. The diarist poster reserves the right to edit all content.
Please come in. You're invited to make yourself at home! Join us beneath the doodle...
That first ukulele I purchased 2 years ago is a beautiful looking-instrument, but it turned out to be impossible to play in tune. This instrument was the first ukulele made by this particular instrument maker, and apparently, he did not put the frets in quite the right place. As such, even with the strings perfectly in tune, I would hear horrible dissonances when playing chords. If that weren't enough, it just didn't project its sound very well. (Kinda like Woody Allen's joke about the two women in the restaurant complaining that the food was terrible, and the portions too small.) In any case, at least the ukulele is pretty to look at.
Not long after I discovered this fatal flaw in my ukulele, I purchased another ukulele from Elderly Instruments. A musician friend recommended a particular model, a tenor ukulele made by Riptide, pictured below.
A tenor ukulele is larger than a soprano ukulele (which is what my first one was), but it is strung and tuned identically to the soprano ukulele. The larger spaces between frets allow more space for large fingers, however, and I found that particular aspect to be a virtue. I don't know if it's due to the unusual placement of the sound holes, but this instrument projects its sound like you wouldn't believe. It's quite LOUD! Since buying this instrument, I had pretty much forgotten all about my first ukulele.
But then two months ago, tragedy struck. As I was straightening up the house in anticipation of the cleaning lady's visit (y'know, the way one does), I picked up my instrument case without realizing that the case was unzipped and the ukulele was not secured. The ukulele fell to the floor with a crash, and the neck became separated from the body (though the fretboard is still intact). What could I do now? My musician friend does not trust any of the local music shops in treatment of his instruments, and he recommended I mail it back to Elderly Instruments to have them repair it. Fine, but when would I get around to that? It would take me time to get sufficiently organized to determine the particulars of who to send it to and how much it would cost, etc. So as a stopgap, it occurred to me that I could buy another ukulele to play on while ukulele number 2 was being repaired. As it happened, the following weekend, I was going to be in Chicago, where there are lots of good music stores! And so it came to pass that, at the end of May, I purchased my 3rd ukulele, another mahogany tenor, this one made by Gretsch, at the Old Town Folk Music Store. (I could have gotten a high-gloss pine model, but I'm not a high-gloss kinda guy.)
This ukulele is also easy to play and projects very well. After having bought this ukulele, the impetus decreased for getting the Riptide repaired, and I have yet to take care of that. I will get that process started in a couple of weeks, though.
So, then, two weeks ago, we went to the Old Songs Festival in Altamont, NY (near Albany), and there at the instrument exchange, my heart was stolen by yet another instrument:
Yes, it's a banjolele, a ukulele with the shape, construction, and sound of a banjo, made by Gold Tone. And man is it LOUD! Even after I took off the resonator, it was still much louder than my other functioning ukulele. And it is incredibly fun to play! (It's something of a pain to tune it, and keep it in tune, since the bridge, held in place only by the pressure of the strings on the banjo head, does not stay in one place. But what can you expect? It's both a banjo and a ukulele, so it's doubly cursed! I've been assured that they won't even let me into Hell with this instrument!)
It might occur to one that, once I get the Riptide repaired, what am I going to do with two very similar mahogany tenor ukuleles? Well, I just got back from that same little folk festival where I bought my first ukulele two years ago, where I got an idea. One of the workshops I attended was on playing blues on the ukulele. (Laugh if you want, but I learned a lot about the blues, and how to get very bluesy sounds out of my tenor ukulele.) The workshop leader had what he called a wound G-string as his bottom string (actually located at the top of the instrument) instead of the usual G-string, which is just a tone lower than the ukulele's highest string. The wound G-string is a full octave lower than in the usual tuning, so it gives a weightier character to the sound. What I've decided to do is to put a wound G-string on one of my mahogany tenor ukes, which can be for playing songs that need a little more of a bass grounding.
But now it's time (finally) to circle back to the original question posed in the title: In a mere two months, the number of ukuleles I own has doubled. Do I have a problem? Can I be stopped before I buy yet another one (maybe a National steel one this time)? Will it all end in ignominy and tears? Only time will tell.
Enough of this nonsense--on to the comments!
TOP COMMENTS
July 13, 2014
Thanks to tonight's Top Comments contributors! Let us hear from YOU
when you find that proficient comment.
From Puddytat:

This comment from live1 says a lot about how the divide and conquer strategy is pitting worker against worker. From Mark E Anderson's front page post SCOTUS sold your soul to the company store in Hobby Lobby case.
From your humble diarist:

HeyMikey described his mother's experience during the Depression, and why she became a life-long Democrat, and contrasted that with the historical amnesia in the US regarding FDR's economic policy. From Jilly W's recommended post I'm glad my dad is not alive to see this day.
Flagged by doinaheckuvanutjob:

Mokurai's comment on the prospect for Democratic victory in the future. From RareBird0's post The Left Will Go Down in Flames.
TOP MOJO
July 12, 2014
(excluding Tip Jars and first comments)
Got mik!
1) to many supporters of Israel, by limpidglass — 132
2) Israel Holds Itself Up as Better by shanikka — 103
3) Small comfort: by Thinking Fella — 99
4) Back to the real world, it is time we stopped by LaFeminista — 87
5) Delighted to see this situation getting attention. by karmsy — 85
6) It's wingnut CT. Those docs broke their contracts. by FishOutofWater — 83
7) Or it might end if the Paletinians were not by LaFeminista — 80
8) Not asking Israel to lay down their weapons. by GAKeynesian — 78
9) You are covered in prayers and good wishes. by joe pittsburgh — 77
10) btw, thanks to La Feminista for stepping into by SeaTurtle — 69
11) Yes, but Hamas. by InAntalya — 67
12) This is not by shaharazade — 66
13) I agree with Andrew Sullivan on this. by Mike S — 65
14) I cannot - no, dare not, - put into words by SeaTurtle — 62
15) It is Ramadan and many Muslims go to mosques by InAntalya — 62
16) bullsh!t. by CwV — 61
17) Right on, Bill! by weezilgirl — 61
18) colorists ! how simply blessed to know this ! by greenbird — 61
19) More war crimes by Paleo — 61
20) Retweeted by Donald Trump by Yoshimi — 60
21) I posted about it in the local papers extensively. by Jasonhouse — 60
22) Gracias, amigo. by One Pissed Off Liberal — 58
23) Deliberate? by Lib Dem FoP — 55
24) Quakers have always rocked. by Silencio — 55
25) Death Panels!! by piagetitok — 55
26) I am so sorry for your loss. by blue jersey mom — 53
27) f Israel had spent a fraction of the $billions... by Shockwave — 53
28) I was there last week and took the tour down by Mother Mags — 53
29) Actually it is not a minority view when the rest by LaFeminista — 53
30) Since it didn't work out.... by peachcreek — 52
31) Dear MyOwn, your writing is beautiful! Your ten... by ajaradom — 52
TOP PHOTOS
July 12, 2014
Enjoy jotter's wonderful PictureQuilt™ below. Just click on the picture and it will magically take you to the comment that features that photo. Have fun, Kossacks!