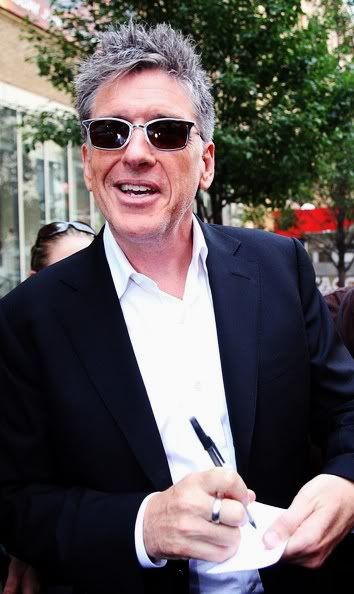 SPOILER WARNING: A late night gathering for non-serious palaver that does not speak of that night's show. Posting a spoiler will get you brollywhacked. You don't want that to happen to you.
The Insomniac's Vent - Hole (hereinafter known as IVH) is a noncontroversial topic, no flame zone. The IVH, if lost or stolen will not be replaced or purchase price refunded. Violation of IVH rules will result in expulsion without refund. A copy of IVH rules can be obtained from one or more members wearing tie-dyed oxford shirts after written requests. Admission to certain functions within the IVH may require additional innuendo, enter at your own risk. Frivolity and silliness are highly recommended for all riders. Flamewars are expressly forbidden and political ranting is strongly discouraged. Please consult your counselor, magistrate or religious functionary before usage. Comment below if you agree with said terms.
Addendum to above: First is first. Second can be skinkond.
Thank you and have an IVH night.
Hey there, fellow venthooligans! Welcome to another Thursday evening edition of the IVH! We're at mid-summer, in the dog days of summer, and just ahead of the summer doldrums. Endless summer is a myth, unless you cross hemispheres or move to the tropics. So I'm finding myself sorta nostalgic tonight. Growing up, my Mom moved us to the beach from the last day of school through Labor Day. So that's what I did most of my summers growing up. I like all seasons, but summer seems to have a mystique about it. What did all y'all do during the summer? Got any special summer stories to share? Let's just have an imaginary campfire and swap stories. Come on, the water's fine, it's a nice clear night and I'll make some s'mores. We'll sneak some beer or liquor we kyped from parents liquor cabinets in a coke bottle. My buddy and I did that, just a bit of this and that - including creme de menthe -it tasted like nyquill, but we thought it was pretty cool. We were like, 14! So that's one of my campfire stories. How about favorite "summer" songs? Let's share!
Craig's guests tonight are Julia Ormond and Dan Riskin -
Clips from last night: