I have been running from this diary for years now. I mentioned it in a diary I wrote in April, about diaries I have to write, but the timestamps on some of the materials I have gathered for it date back to 2012, if not before, as do text documents where the writing began. However, the subject of the diary has just been inducted into the Baseball Hall of Fame, in Cooperstown, and that means the time has come.
More below, but first, a word from our sponsor ...
Top Comments recognizes the previous day's Top Mojo and strives to promote each day's outstanding comments through nominations made by Kossacks like you. Please send comments (before 9:30pm ET) by email to topcomments@gmail.com or by our KosMail message board. Just click on the Spinning Top to make a submission. Look for the Spinning Top to pop up in diaries around Daily Kos.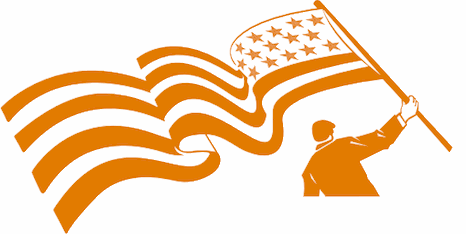 Make sure that you include the direct link to the comment (the URL), which is available by clicking on that comment's date/time. Please let us know your Daily Kos user name if you use email so we can credit you properly. If you send a writeup with the link, we can include that as well. The diarist reserves the right to edit all content.
Please come in. You're invited to make yourself at home! Join us beneath the fleur de kos...
Here is what I wrote about him in that April TC diary:

Next is a man who was elected just weeks ago for admission to professional baseball's Hall of Fame, induction in a few more weeks: Greg Maddux. He pitched for a number of Major League teams, but I came to be a fan when he was the best pitcher for Bobby Cox's Atlanta Braves. Even his teammates were in awe of him. I have collected a good deal of information for that diary, quotations, incidents from his career. Some consider him the greatest competitor they have ever seen, but … what struck me, what strikes me to this day is the near perfection of his competitive approach. He wasn't an in-your-face trash talker. I never knew him to talk trash. He wasn't a foam at the mouth adversary. He never projected hostile energy. He was not WEAK. No one ever accused him of that. He never talked up his abilities or his strengths. To hear him tell it, his success could almost be more attributable to luck than anything else.

But, he never gave his opponents anything. He never gave them anything they could use for motivation. He never gave them anything to make them angry, to piss them off. They could find motivation within themselves, perhaps, going out to compete against a future Hall of Famer. But if they could not find it within, they'd still have to face him the best they could. Because one thing was certain. What he'd bring would be as formidable a competitive package as they would ever see. Without compromise, without whimsy. With laser focus. And a competitive consistency that bordered on beyond human.

Most of my political theories are influenced by watching him compete, by learning from him. His simple approach was exceptionally powerful and effective. And he did it without giving away a thing, the greatest warrior I have seen on the diamond in my lifetime. We Democrats aren't usually so consistent, and we aren't usually so effective. ::smile:: But we can be. And I hope - with a diary about him - to help us a little along the way.
So now is the time for that diary. But first a comment about what this diary is NOT. It isn't a pissing contest about who may or may not have the greatest claim to him. Greg Maddux played for four major league baseball teams: Cubs, Braves, Dodgers, Padres. His entry into the Hall of Fame, at his request, is without team affiliation, so no one could feel slighted that he didn't wear their uniform. I followed him most avidly when he pitched with Atlanta, but I do not live there, and I don't 'claim' him, any more than anyone else, though, now, with his Hall induction, he really belongs to us all. Very appropriate, that!
Here, next, is a selection of tributes to Greg Maddux, to hopefully give you some sense of him, some sense of how he was appreciated during his career.

From SI's Joe Posnanski (SI's site revamping has broken that link. I will update when I find the new correct one. Maybe the Wayback Machine has it. Have not had time to look. Oh the Wayback Machine DOES have it! Here!)

From page three of that article:


The crowd played a role in Maddux games too. Nobody could kill the excitement of a home crowd more than than Maddux. I mean Clemens, Pedro, Unit, those guys would obviously frustrate the heck out of crowd, but they pitched with energy, they were in your face, they were challenging you, there was electricity when they pitched. Maddux -- and I say this with absolute admiration -- was like the guy at a party who sucked all the energy out of the room.
John H. Armstrong wrote:


Greg Maddux was the best pitcher I saw pitch in my lifetime. I saw a whole lot of great ones pitch in person. I had the privilege of seeing Juan Marichal, Warren Spahn, Sandy Koufax, Don Drysdale, Bob Gibson, Nolan Ryan, Randy Johnson, Ferguson Jenkins and a host of other great pitchers from the 1950s until today. But Greg Maddux is still the best, at least for my money. He was clearly the smartest pitcher I ever saw perform, which I shall explain in a moment.

(My note: Read that list of names again. Marichal, Spahn, Koufax, Drysdale, Gibson, Ryan, Johnson, Jenkins … And still he picked Maddux at the top. As do I!)

Then he recounted what Bobby Cox said. Cox was Maddux's manager during the Atlanta Braves years. He was inducted into the Hall of Fame at the same time as Maddux.


The Braves retired Maddux's number 31 last week. At the luncheon held that day Bobby Cox said, "I get asked all the time was he the best pitcher I ever saw." And I am asked "Was he the smartest pitcher I ever saw? The most competitive I ever saw? The best teammate I ever saw? The answer is yes to all of those." From a future Hall of Fame manager that is high praise. As a lifelong fan I have to agree. He was clearly the best I ever saw.
From mashpedia:


Early in the 2000 season, Maddux was asked by sportswriter what had been the most memorable at-bat of his pitching career. Maddux said it was striking out Dave Martinez to end a regular season game. Nightengale was surprised Maddux hadn't picked a postseason game, or a more famous player. Maddux explained:

"I remember that one because he got a hit off me in the same situation (full count, bases loaded, two out in the 9th inning) seven years earlier. I told myself if I ever got in the same situation again, I'll pitch him differently. It took me seven years, but I got him."

Imagine that. A pitcher so focused on competition that he sustained motivation relative to a SINGLE batter for seven years. Because of one hit.
Posnanski again (sorry, same broken link as above.):


No, Maddux is just my favorite pitcher. If I had to explain it, I guess I would say that it comes down to this: Even now, all these years later, nobody quite knows how he did it. The magician always guarded his secret. After that Yankees game, he was asked why he was able to dominate. He said: "I was locating well." That's a perfect Maddux quote -- probably sums up the wizardry Greg Maddux in four words. It's true. And it doesn't give away a damn thing.
In my description in that old diary I said I had never known him to trash talk. One commenter disagreed, saying he did so with teammates and umpires. I do not know. I was never privy to his private conversations. What amazed me about him - aside from his astonishing abilities and competence - was his total dedication to competing, to winning baseball games. I heard him speak in hundreds of interviews, and never once (that I heard) did he ever say anything bad, disparaging or demeaning about his competition. Never did he 'diss' a competitor, or criticize one. If he won in dominant fashion, he might say he was fortunate to 'locate' his pitches well, to 'get away with' mistakes. But if they wanted quotations they could pin up on a bulletin board indicating disrespect or particular animus, they never found them.
So. Here is why I am writing about Greg Maddux tonight. (ALSO because his induction ceremony into the Hall of Fame was yesterday, in Cooperstown. Couldn't wait any longer.)
We write in and for a political blog. Some of us - I am certainly in the subset - are sometimes thought of as politically ineffective because we're not mean enough, vicious enough, ruthless enough, perhaps not angry enough, because we don't adopt the nastiness of our adversaries, because we don't let them set the tone, the standard. So, let me write a bit about competition.
For me, competition has a face and a name. I have said it all diary long. His name is Gregory Alan Maddux, and he is a retired baseball pitcher.
I knew him best when he pitched for the Atlanta Braves. Even while he was playing he was a legend, and no Braves fan who was an avid student of the game ever wanted to miss a Maddux start. Every game of his was a study in competitive intensity and subtle brilliance. He burned with a competitive fire I've never witnessed to that degree in any other player, regardless of position. Maddux was renowned for his extraordinary control, his uncanny ability to locate the baseball where he wanted it when he was pitching. But it was not his location control that impressed me most, it was his intellectual control, his immaculate emotional control, his unparalleled focus, his competitive impeccability. He never compromised his competitive focus, but neither did he ever give his opponents any motivational energy, anything they could use against him. All they had was their own competitive motivation, what they could muster from within themselves. None of his quotations ever appeared on locker room blackboards to anger and motivate the other team's players. If they didn't have the same fire within that he did, the same almost other-worldly consistency, that was too bad.
Lest you think him weak, here is a story about him from his earliest rookie days.

One legendary story had all the young Cubs farmhand pitchers called together for a meeting. From the back of the room, emanating from a personage who looked as young as the batboy, came the question, "What's the sign for the brushback pitch?" It was Maddux, his baseball intellect already in full gear, his firm advocacy as a good teammate already developed.
Imagine. A rookie, sitting there, contemplating knocking the best baseball players on the planet off the plate for competitive advantage. No fear, no anger, just matter-of-fact focus. From his first days as a major leaguer. A focus that never wavered, never waned.
Not giving the adversaries motivation or other tools of advantage isn't weak, it isn't meek. It is supremely conscious and intentional. In its way, what Maddux did was akin to the phrase: first, do no harm. Maddux was not a passive competitor. Ever. But among his active measures for the purpose of winning, he did NOT do things that would undermine his objective, things that would empower his opposition. His field of battle was the baseball diamond. And he was the greatest warrior on that field I ever saw. One of my greatest personal role models.
On to tonight's comments! Formatted/collated/made magical by brillig!
---
Brillig's ObDisclaimer:
The decision to publish each nomination lies with the evening's Diarist and/or Comment Formatter. My evenings at the helm, I try reeeeallllyy hard to publish everything
without
regard to content. I really do, even when I disagree personally with any given nomination. "TopCommentness" lies in the eyes of the nominator and of you, the reader - I leave the decision to you. I do
not
publish self-nominations (ie your own comments) and if I ruled the world, we'd all build community, supporting and uplifting instead of tearing our fellow Kossacks down.
From aoeu:

From Tom Tomorrow's latest comes this comment by Pale Jenova.
From high uintas:

I'd like to nominate this comment by David54, in fact the entire thread!
From ontheleftcoast:

A very snarky comment from Houses in Motion that explains something about Jesus you probably didn't know in Hunter's diary on the crazy that is Jody Hice's religious beliefs.
From brillig:

Armando had a beautiful diary last night, Beyond managing: Happy, productive and independent lives for Autistic persons. Dammit Janet's son Wesley used her account to comment; and in doing so gave the truest most important four sentences ever:

Everyone is broken and everybody is special. We all just have to help those who are a little broken than us. We just have to look out for each other and take care of what needs to be done. We can all do it together.
Top Mojo for yesterday, July 27th, first comments and tip jars excluded. Thank you mik for the mojo magic! For those of you interested in How Top Mojo Works, please see his diary FAQing Top Mojo.

1) A Black man, smarter than ME? by Diogenes2008 — 144
2) I hate to agree with George Will about anything by CwV — 116
3) Mary Burke is a great candidate witha grasp and by Boston Beans — 104
4) Some nations are not fit to be a world power. by Pluto — 103
5) Walker isn't a biker, he's a bilker. nt by nailbender — 96
6) Dear David Gregory by JeffSCinNY — 94
7) Good for you! by Ekaterin — 90
8) You forgot the snark tag. by OHdog — 83
9) The hardest part of fostering :-( by mayim — 82
10) If she's rammed down our throats by the party by Dallasdoc — 80
11) Great title Steve. by IB JOHN — 78
12) A Lot Of Pots Are Boiling These Days...... by snapples — 77
13) Maybe fou means that both the UNRWA and OCHA by InAntalya — 77
14) That's an amazing, instinctive response by by Calvino Partigiani — 76
15) yes, it's the Palestinians' fault by limpidglass — 75
16) Market Basket has always been a place with by Boston Beans — 71
17) Oh Hai Whoknu! LOL Sekritarmy Busy, W/Being Busy: by leonard145b — 71
18) And mouths still too small. by kerflooey — 70
19) You forgot the pathological moral blindness tag. by MrJayTee — 69
20) Sometimes there are non-sekritarmy things to do. by kerflooey — 67
21) World's worst Tina Fey impression by Dood Abides — 66
22) I worked there from 1986-1995. The fact is, the... by asm121 — 66
23) Yeah...No. She is not friendly and never by stellaluna — 65
24) I find petty vindictive people unlikeable by Major Kong — 65
25) Thank God. by JoanMar — 65
26) Lasted 51 seconds, by AnnetteK — 62
27) Liberal anger is often met by violence by Dallasdoc — 62
28) Yes, and it's unlikely she's going to prison any by ZedMont — 59
29) There's a difference between being AS angry AS by Murphoney — 59
30) She will be rammed down our by Portlaw — 59
Top Pictures for yesterday, July 27th. Click any image to be taken to the full comment. Thank you jotter for the image magic!