To being an us for once, instead of a them ...
Man! Larson's lyrics give me chills!
I first saw RENT when it came to my hometown well over a decade ago. It touched me very deeply, with its intense story of love and loss and challenge, with its brilliant music and lyrics by a genius gone too soon … Since then (I don't remember the year, but the production was a part of the 'Benny Tour,' which I understand ended in 2001, so before then), my sister and I have seen it in Birmingham, Raleigh and Davidson, as well in the Nederlander on Broadway, where it found its fame. I can't even recall how many years it has been since I last saw it, but it was here this past week, again, with a comparatively local cast.
And I was struck once again by how deeply that magical musical lives within me, by how profound is the covenant it has forged with me, by how the renewal of this contact has nourished and nurtured me, and on so many levels. Rejuvenating, re-energizing, touching, riveting, devastating, illuminating, captivating, educating, insight-giving …
More below, but first, a word from our sponsor ...
Top Comments recognizes the previous day's Top Mojo and strives to promote each day's outstanding comments through nominations made by Kossacks like you. Please send comments (before 9:30pm ET) by email to topcomments@gmail.com or by our KosMail message board. Just click on the Spinning Top to make a submission. Look for the Spinning Top to pop up in diaries around Daily Kos.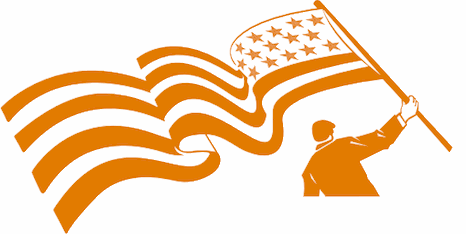 Make sure that you include the direct link to the comment (the URL), which is available by clicking on that comment's date/time. Please let us know your Daily Kos user name if you use email so we can credit you properly. If you send a writeup with the link, we can include that as well. The diarist reserves the right to edit all content.
Please come in. You're invited to make yourself at home! Join us beneath the fleur de kos...
Those of you who have read a few of my comments will recognize that my sig line - since I first composed one for use on Daily Kos - pays tribute to a brilliant insight by Jonathan Larson. I have always been amazed by his idea that 'the opposite of war isn't peace, it's creation.' That line is from the first act, last song before intermission. Could it be that one reason peace is so hard is because it isn't the true antonym of war? Where creation is??? Creativity realized, explored, cultivated?
I've thought it many times because within myself I feel most peaceful when I am most creatively engaged. It isn't a direct thing, in a Zen way, but a naturally consistent and following artifact. If people live within their creativity, within the act of creating, does it distract and distance them from war and violence? I can only speak for Ben, but I think it is a fine hypothesis.
Might one ancestor for the theory be the aphorism that 'idle mind is the devil's workshop?' (I realize it is an old quotation, and has other versions people regard as more valid, not to dispute that here.) Might the lust for war and violence find seeds in frustration people have with themselves for not being as creative as they could be? For ignoring and denying their creative gifts, and paying a high price for that, causing great suffering for others in the meantime?
And, I have written it before - when attending a marvelous event like a Cirque du Soleil performance, the delight written on the faces is the same whether one is Christian or Muslim, gay or straight, Jew or Arab, conservative or liberal … it just doesn't matter. Attending with a degree of receptivity and open-mindedness paves the way for a shared appreciation of creation made manifest on the stage. It unites, it does not divide. It inspires, it does not depress. It spreads joy and appreciation, it does not sow anger and hatred.
There are other terrific ideas in RENT that bear exploring, but I have not left enough time for that tonight.
Do you have a show or song or movie or event in your life that gives you a sense of grounding and renewal? Would you share that with us tonight?

 Thanks for visiting!


And on to tonight's comments! Formatted and collated by brillig!
---
Brillig's ObDisclaimer:
The decision to publish each nomination lies with the evening's Diarist and/or Comment Formatter. My evenings at the helm, I try reeeeallllyy hard to publish everything
without
regard to content. I really do, even when I disagree personally with any given nomination. "TopCommentness" lies in the eyes of the nominator and of you, the reader - I leave the decision to you. I do
not
publish self-nominations (ie your own comments) and if I ruled the world, we'd all build community, supporting and uplifting instead of tearing our fellow Kossacks down.
From Samer:

thinks this comment from phenry is full of win (from a snark-filled Hunter diary, Sarah Palin's word salad: Liberals ... purgatory ... vegan ...
From cai:

This comment by felix19, because this important (Canadian) interview with the friend who was walking with Mike Brown should have a lot more attention. The account he gives is credible and chilling. (He and Mike ran only after the cop had shot Mike once.)

Set up by JML9999 and kevinbr38 in Hunter's post on Sarah Palin's word salad. Start here and Bindle wins the thread.
From aoeu:

alx9090, For Crushing Beyond The Call of Duty.
From Free Jazz at High Noon:

Concise, yet beautiful, comment by The Poet Deploreate on the passing of Robin Williams.
Flagged comment:


Flagged by SherriG, this comment by sizzzzlerz in Steveningen's notification diary today about Robin Williams made it real for me. Thank you Robin. RIP.
Top Mojo for yesterday, August 10th, first comments and tip jars excluded. Thank you mik for the mojo magic! For those of you interested in How Top Mojo Works, please see his diary FAQing Top Mojo.

1) He Doesn't Play The Devil's Advocate by Leo Flinnwood — 123
2) They also undermine president for whom she served by RFK Lives — 95
3) To stand up for Gaza is to stand up for humanity by Lepanto — 94
4) Excellent! by mosesfreeman — 88
5) You don't get to ignore Humanitarian crisis by DEMonrat ankle biter — 85
6) Please add, sponsored "personhood" law by merrywidow — 82
7) One of the more dangerous people in the US by oxfdblue — 76
8) Oh Hai Whoknu! Sumtimes Sekritarmy Haz Sekrit: by leonard145b — 76
9) agreed re Hillary v Obama by mightymouse — 74
10) the Green Zone by Lepanto — 72
11) Fort Hubris. nt by k9disc — 71
12) I'm Jewish. I've been sickened by Israel's... by CarolinW — 70
13) on super sekrit spying dutee by KrazyKitten — 70
14) No - unless they are all moving elsewhere by Denise Oliver Velez — 70
15) In a Corporate State, the Free Press Becomes the by Gooserock — 70
16) Sekritarmy is adept at trickery by kerflooey — 67
17) Yikes. Gag me, indeed. by MJB — 65
18) Another American foreign policy FUBAR. n/t by TJ — 63
19) Pay attention or you won't know where you end up. by kerflooey — 62
20) The blockade is equal to thousands of rockets from by RJDixon74135 — 61
21) I agree completely. by ExpatGirl — 61
22) Alternatively by fcvaguy — 60
23) Hard to read that article because of gag reflex. by Northern Light — 60
24) Nope, by JayFarquharson — 59
25) Is there anybody who didn't see this coming by RJDixon74135 — 59
26) Sekritarmy Only Plots, With Good Reason... by leonard145b — 58
27) Logic says that consciously distancing yourself by RFK Lives — 58
28) The two "space dogs" with the toy cars by Old Sailor — 58
29) I'm not sensing much support by Choco8 — 58
30) Thank you, DOV. We're working on it. by Gordon20024 — 57
31) Even For Sekritarmy Time Travel Can Be Awkward: by leonard145b — 57
Top Pictures for yesterday, August 10th. Click any image to be taken to the full comment. Thank you jotter for the image magic!