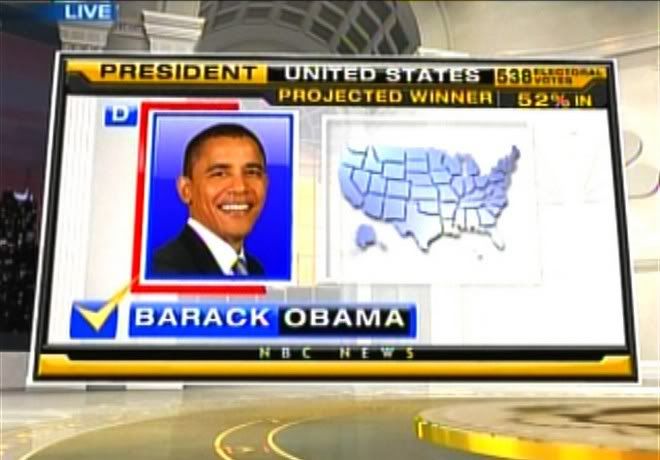 You don't belong to us anymore.

No.

Now you belong to the country, now you belong to the world, now you belong to the ages.

We can't even call you Barack anymore.

Congratulations to you, to your family, and to you staff on your LANDSLIDE victory, Mr. President.

We stand behind you and your mandate.

Barack Hussein Obama, Jr. – The 44th President of the United States of America !!!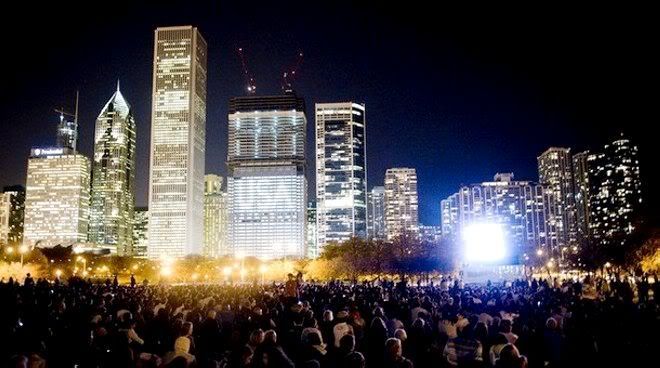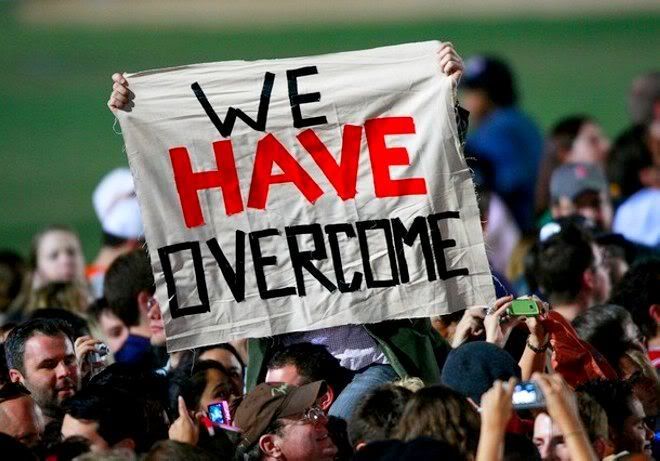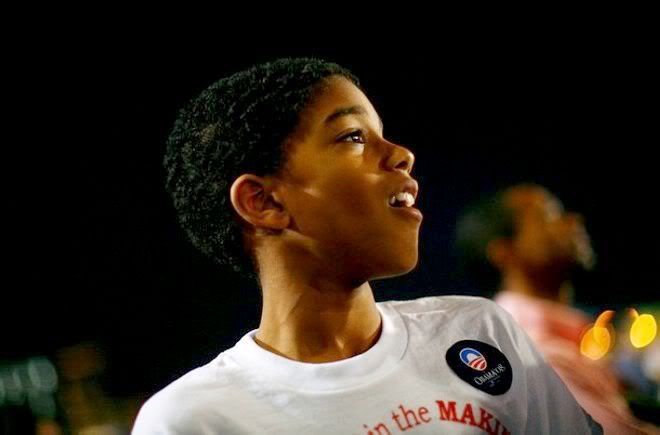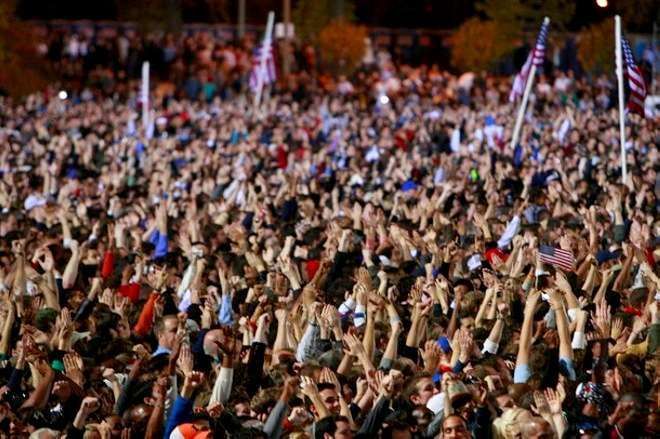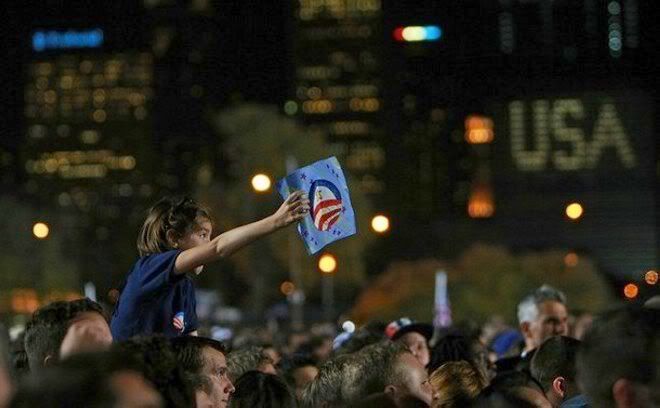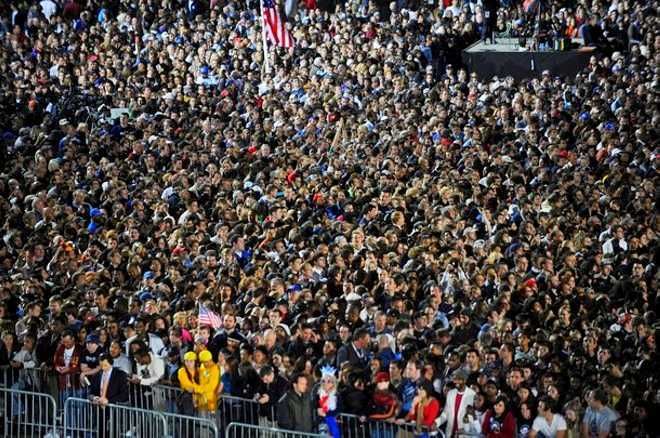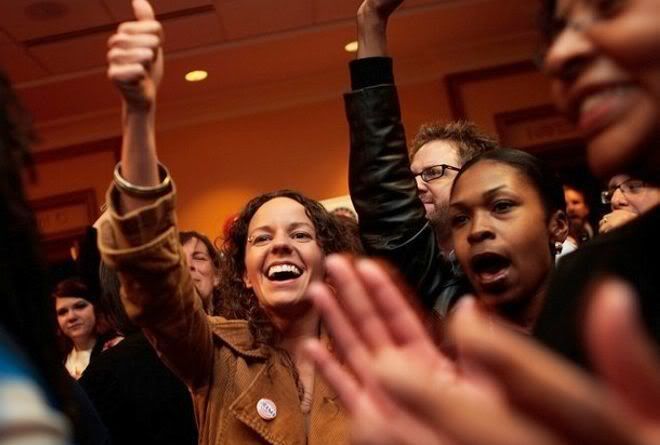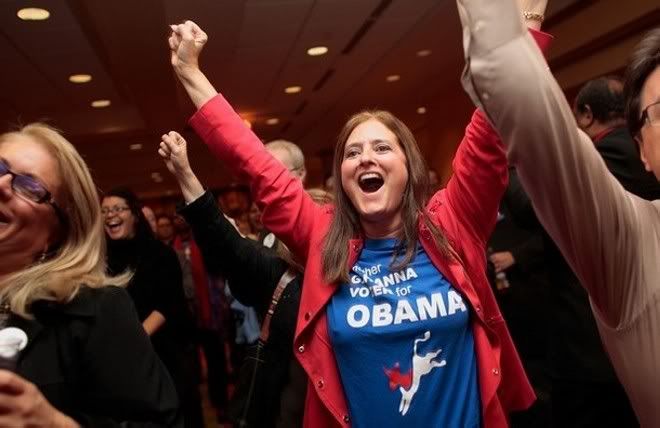 ► Times Square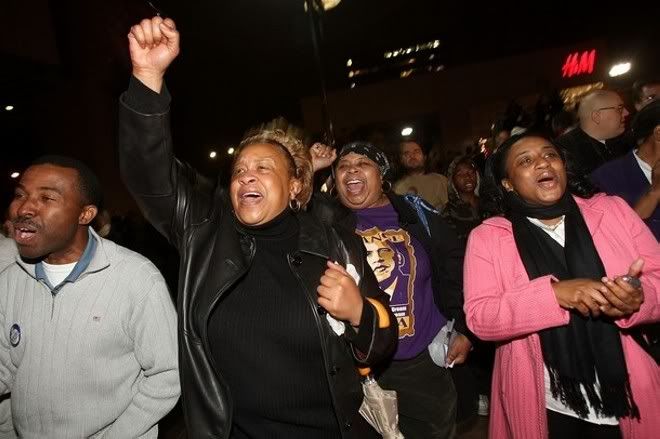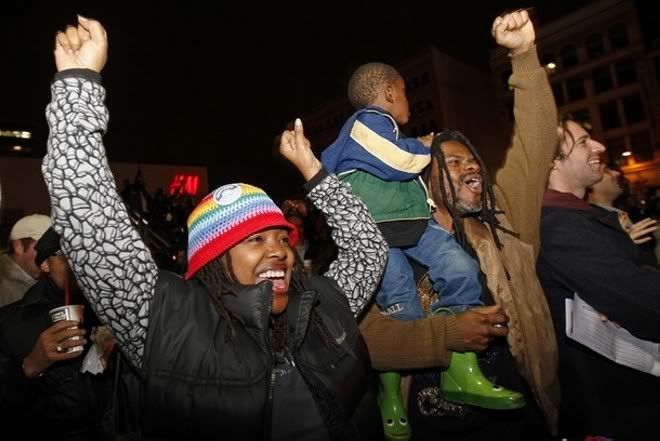 ► Harlem
*
► The World Reacts - 16 Pix in All
*
I would like to extend my warmest congratulations to everyone on this site, to everyone in the netroots community, and to Governor Howard Dean, the father of our movement.

This is your victory.

Each and every one of you.

May God bless America!!!
*