1:00PM CT Today! The Election Contest Court (ECC) of the State of Minnesota opens civil trial in the case of Coleman vs. Franken.
A review of how we got here and where we stand as the trial opens is in yesterday afternoon's diary here: http://www.dailykos.com/...
For this to be a Live Blog of the trial it will need your recommends to stay on the list.
The UpTake (our new favorite in new media/ citizen journalism):
http://www.theuptake.com/
WCCO, KARE11, Star Tribune and Pioneer Press are other possible outlets that may cover.
Programs! Get Your Programs below the fold! Can't tell a judge from a lawyer without a Program. Get 'em just below the fold...
LIVE BLOG CHILD #1 DIARY STARTS HERE: http://www.dailykos.com/...
LIVE BLOG CHILD DIARY 2: GO HERE TO CONTINUE LIVE BLOG:

Case No 62-CV-09-56
Coleman, Sheehan, et al. Vs. Franken, et al.
Minnesota Judicial Center, Room 300
Live Video feed: Allowed on a pool basis if unobtrusive
Cell Phones: MUST be off (vibrate does not count); violation:
subject to confiscation by court security.
Laptops: OK, only if unobtrusive.
Jury: No. Three Judge Panel, appointed by MN Supreme Court.
Decisions: Majority vote; unanimous not required.
Appeals: Direct to MN Supreme Court, expedited track.
At Stake: United States Senator from Minnesota for 6 year term ending 2014. Court to determine if further votes should be added to State Canvassing Board certification of vote count (1/5/09). State Canvassing Board certified count: Al Franken leads by +225.
Issues:
Shall 133 ballots from a Minneapolis precinct that were lost at time of recount but were recorded election day by voting machines and confirmed by voter registration logs be counted? 133 currently included in certified total. Coleman argues NO. Franken YES. Ballots favored Franken by net +46.
Were 125-150 ballots from absentee voters that were duplicated under witness for purpose of running through voting machine counters counted twice? That is the duplicate run through the machines on election day but BOTH the original and duplicate counted during the hand recount? Ballots currently included in certified total. Coleman: Yes they were and ballots should be disallowed down to one count. Franken: No evidence yet presented this actually happened. No precincts noted where this is alleged to have happened. "Theory in search of evidence." Without evidence, should be dismissed. Such alleged ballots alleged to favor Franken by net +100.
Were 12,000 absentee ballots (out of nearly 300,000) across the state properly rejected for 4 statutory reasons? If not rejected for 1 of these 4 reasons should the "5th pile" absentee ballots be counted? Coleman: 954 "5th pile" ballots were already counted. 393 other "5th pile" ballots were excluded and should stay excluded. 654 ballots among the other 11000 we think should be added but no others. Franken: 954 "5th pile" ballots were already counted. 393 other "5th pile" ballots certainly could be/ should be counted under law and under rubric of "count every vote." All other absentee ballots were rightfully/ lawfully/ legally rejected by the 35,000+ election workers across the state and they had 2 passes at it.
____________________________________________________________
The Judges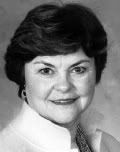 Presiding: Elizabeth Hayden, Judge, Stearns County (St. Cloud), appointed 1986 by Governor Perpich (D).
BA College of St. Benedict ('68); JD Oklahoma City University ('78); Stearns Co. Asst. County Atty. '81-'86.
Hayden, 62, is a member of a Minnesota Supreme Court advisory committee on general rules of practice...... no kossack reports having practiced or tried a case before her but a blogger from St. Cloud served on a jury where she presided; felt she was firm and fair toward the lawyers, kept them on task and moving, and was very kind toward the jury (like most trial judges I think)..... unless I'm mistaken Judge Hayden will do most of the trial talk you expect from a judge: "Call your next witness", "Overruled", "I'll allow you a bit more leeway" etc.
Panel Judges:



Denise Reilly, Asst. Chief Judge Hennepin County (Greater Mpls.) Appointed '97 by Governor Carlson (R-Normal). BA College of Wooster, '75. JD, Wm. Mitchell College of Law, Cum Laude '83. Law Clerk & atty, '83-89. Asst US Attorney, Narco & Firearms, '89-97. Reilly, 55, served as a federal prosecutor before becoming a Hennepin County judge...... she's the one that was most vocal of the three during pre-trial motions and according to the fans cheering at the UpTake blog, was rather pointed in her tone with Coleman's Trimble........ a kossack attorney reports Reilly is very precise about rules, procedure and precedents.... article at time of her appointment says she is kind to the new and nervous attorney (none in this case) and a bear on the unprepared (hmmmmm... now which side has had the most spelling errors in their motions? Late turning in their assignments?.....)

Kurt Marben, Asst. Chief Judge, Pennington County (far NW; Thief River Falls, about 120 miles NNE of Fargo-Moorhead) Appointed '00 by Governor Ventura (I- very independent!). BS Bemidji State College, '74. JD, U. Minn. '77. Atty, private practice, '77-'00. Marben, 56, is a member of a Minnesota Supreme Court advisory committee on general rules of practice......he was the most quiet spoken of the 3 in pre-trial......report from a kossack who has practiced before him says he is very even-handed and very careful and principled in explaining how he is applying the law in a given case....
___________________________________________________
ATTORNEYS IN THE COURT
Will you see all of them? Maybe. Likely one guy (and they are all guys so far) will argue for each side while some of the rest of these sit at their respective tables, scribble notes, tap out stuff on laptops. We don't know who will argue which parts; I think they can switch more or less at will between witnesses or before and after recesses for various strategic reasons. Here's who you might see/ hear from in the coming days.
____________________________________________________
Norm Coleman (Contestant)
Contestant's Attorneys
Joseph Friedberg (b. 1937) University of North Carolina, B.S., 1959; University of North Carolina Law School, J.D., with honors, 1963
Extensive criminal trial experience.....late addition (1/16) to Coleman team.... well known in Twin Cities law circles.... no public statements so far......did not speak in pre-trial motions that I heard but was present at Coleman table
Fritz Knaak (b. 1952) Rutgers College & State University of Florence, Italy/ St. John's University,(St. Cloud, MN) B.A., Summa Cum Laude, 1975; University of Minnesota Law School, J. D., 1978. Private Practice 1978-85. MN State Senator, 1983-93. Private Practice since. City attorney for Fridley, Maplewood & Newport, MN...
Was attorney of record in Mower County state senate race recount. Client ended up losing by 5(!) votes.....$7K in campaign contributions to R & Indep. candidates since 1997.... has been the main public figure for the Coleman legal team at most of the pressers......
Tony Trimble (b.1953) Education: unfindable! UPDATED through KOS power: BA St. Olaf College, mid 70's. JD WM. Mitchell College of Law, maybe 1979. Admitted to bar in '80.Represented Mark Kennedy(R) in 2000 when Kennedy upset US Representative David Minge(D) and Minge decided to "step back" from a recount......$79K in contributions to R party/candidates since 1997..... Chair, MN Republican Party, 1987-1989 (so in late 30s); took a lot of heat from fellow Rs for focus on fund-raising rather than leading party in public way; a major critic: Fritz Knaak......
Roger Magnuson (b.mid 1950s) Stanford University B.A., Economics, with Honors, (no date but about 1968) Harvard Law School J.D., 1971, Board of Editors Harvard Law Review, Officer of the Harvard Corporation
Dorsey & Whitney (big name Mpls law firm); shareholder & fiduciary trust law, M&A, white collar crime, professional baseball.... most notoriously, a player on the GWB Legal team in Bush v. Gore (2000)... author of several books (latest: Barracuda Bait)...MN "Attorney of the Year 2003"....$13K in campaign contributions since 2002.... argued 2 Coleman motions before Supreme Court in Nov. & Dec.: lost one decision 5-0, partial win 3-2 in case of who gets to decide on "5th pile" absentee ballots (the decision that gave an effective veto to each camp).... not heard from since...
James Langdon, (b. about 1957) Northwestern U, BA, 1979; Columbia Law School, JD, 1984; big Mpls Law firm Dorsey & Whitney. Areas: Intellectual property, financial industry: banking, bonds, warranty law; arbitrator for NASDAQ and NY Stock Exchange)..... argued Wednesday pre-trial motion when ECC court heard Franken's motion to dismiss the whole case; (we're still here so in that sense Langdon "won".... but definitely praising with faint damns; no way was ECC going to dismiss).... liked to use a lot of cliches and tired phrases......
__________________________________________________
Contestee (Al Franken)
Contestee's Attorneys
David Lillehaug (b.1954) Augustana College (Sioux Falls, SD), B.A., summa cum laude, 1976; Harvard University, J.D., cum laude, 1979. Paid staffer, Mondale campaign, 1984 (prepped Mondale for 1st Presidential debate, the one where Reagan looked BAD)...joined Wellstone campaign in 1990, wrote speeches, coached Wellstone for debates, could also go heart to heart and do "tough love" so "Paul would stay Senatorial"....White collar and construction law experience......former US Attorney, mid-90s.....pro bono: won case for religious institutions who wanted exemption from new "concealed carry" gun law.....ran for D nomination for MN Atty Gen. and lost, 1998.....according to former law firm staffer and kossack, a tremendous debater, and scary brilliant lawyer, so knows this case cold; hard to work for and hard to get along with but just the kind of sore-pawed bear you want ON YOUR SIDE.... was on Wellstone campaign in '02 when Wellstone killed; switched in last 2 weeks to help Mondale effort that lost to Coleman.....would he like some payback?.....can you say Suh-WEET!?.....
Marc Elias (b.1969) Hamilton College, B.A., Government, 1990; Duke University, M.A., 1993 AND Duke University School of Law, J.D., 1993....campaign law, election finance, general counsel for Kerry-Edwards presidential campaign, general counsel for Chris Dodd presidential campaign 2008... attorney for DSSC..... the public face of the Franken legal team.... quick with a line (last week, "the universe is still expanding") and good with adjectives (in one brief court address last week he described a Coleman legal move as inconceivable, miraculous, stunning, staggering, implausible, extraordinary and a "constitutional game of gotcha"--Pioneer Press) and with perhaps the most "election law" experience on either side......
William Pentelovitch (b. 1949?) University of Minnesota, B.A. Summa Cum Laude 1971; University of Chicago Law School, J.D., 1974.......Extensive trial law experience, appeals.... business law in areas of non-compete, antitrust, intellectual property, trade secrets, unfair competition.... listed in Best Lawyers in America 1995-2008.... Argued before MN Supreme Ct. in Nov. & December as opponent of Magnuson..... apparently quite focused & brilliant and a very nice person to be around; just don't get in his sights on the far side of a court room..... has not been seen since last Supreme appearance...

David Burman (b. about 1952) University of Wyoming, BA, 1974; Georgetown University Law, JD, 1977; clerked for US Supreme Byron White. Areas of practice: Constitutional law, civil rights, intellectual property. Winner, 2003 Washington State Bar Association Award of Merit--- their highest honor; 2005 Goldmark Award for legal work on behalf of the poor...... was a player for the Washington Democratic Party in their struggle in the governor's race recount in '04 that was decided by 133 votes in their favor....... argued Franken motion to dismiss Wednesday; bloggers liked his solid approach, almost home-y clarity and avoidance of legal mumbo-jumbo; it was unlikely the Motion to Dismiss would succeed but the UpTakers were taken by the way Burman argued it.....
________________________________________________________________
Minnesota Law at Stake
You'll hear/read references to Section 204 and Section 209 (which after a while makes us non-lawyers want to join Corporal Klinger and file for a section 8). Basically 209 says the ECC's job is to determine who won (by as little as 1 vote) and then order a Certificate of Election issued. 204 "Errors & Omissions" is a detailed ruled book of fouls and penalties in an election.
Obviously both sides are in court with the ECC and so are accepting section 209. Team Franken will be working to keep the focus as narrowly as possible on 209. About as far as they want to go into 204 is in keeping with their "count every vote" approach with the "5th pile" absentees. This means they will be open to counting the 392/3 improperly rejected absentee ballots (and going on the prior 954 can expect to net maybe in the neighborhood of +50 for the Franken side.) Beyond this though they will fight hard to stop at the beach-head in 204.
Team Coleman will be working to bring in as much of 204 for as long as possible: the properly rejected absentee ballots numbering 11000 or so. (ECC in pretrial knocked down a straight attempt to bring these in. A "class action" back door approach is being tried but may get shot down this morning before the trial even opens.) Otherwise this side will need to subpoena records and election officials (specifically, not en masse) and the Franken side has the right to oppose every last one of them, and cross-examine any that arrive.
The particulars are explored in depth in the comments of this diary from Brownsox and one of the Kos legal eagles FischFry:http://www.dailykos.com/...

Monday Morning Minnesota Media
Kevin Duchschere gets A1 top billing in the Star Trib as "3 judges take control today of Senate race". Color pictures too of the 3 judges. The depressing part is just under the headline:...."will begin what could be a weeks- or months- long trial...." aahhh not so much (and only in Coleman's fondest hopes..... the jump on A8 are profiles on all 3 judges: (good digging) Excerpts:
Hayden: "She's thorough, a stickler for decorum and civility. She doesn't like sideshows, and she expects you to be prepared,"....Once, when (St. Cloud lawyer)Pennington was trying a case before Hayden, his client's cell phone rang in the courtroom. Hayden, he said, was not amused. "To this day I'm convinced that I lost the case because the cell phone went off," he said.......Hayden is married to retired Ramsey County Judge Charles Flinn, who was appointed to the bench in 1980 by Republican Gov. Al Quie.
Reilly: Reilly currently handles civil and adult criminal cases, but in her 11 years on the bench she has spent the most time in juvenile court (sounds like good training for THIS trial)......"She does take the time to listen to both sides and review all the materials ... She's good at cutting through the situation. She'll focus on the facts and she'll focus on the details.".....96% of county lawyers supported her election in 2000, highest % for any judge from people who should know.... displays kindergarten diploma proudly on her office wall...... teaches trial law classes at U on Minn law school.... married, 2 sons
Marben:.....native of Grand Forks, ND....Marben's first law clerk in 2001, Scott Knudsvig, said that the new judge approached his cases with an open mind. "I think all the litigants and parties that came before him got a fair shake,"......."Every case before him, whether $100 or $1 million, you got the same treatment," (another law clerk) Evenson said. "He's actually got the patience of Job. (good quality for this case)... Attorneys liked appearing before him because he made sure everything was fair.".... Married, 3 children
St. Paul Pioneer press has a few takes on it too:
"You can probably listen to the first 10 minutes and leave for the two to four days and not miss anything that was exciting," said Coleman attorney Joe Friedberg, who usually handles major criminal cases........
Capsules on 2 more attorneys:
Coleman side:
Ben Ginsberg — This national heavy-hitter has long advised the Coleman campaign on the post-election mess but did so behind the scenes until last week. Now the man who was a newspaper reporter for five years before becoming a lawyer has taken over the role as main legal spokesman to the media. He was national counsel during both of former President George W. Bush's campaigns and played a key role in the 2000 Florida recount.
(What the HELL is it with the Florida 2000 legal beagles for Coleman?? 1st Magnuson and now Ginsberg??....)
Franken side:
Kevin Hamilton — The Washington state attorney has been one of the go-to lawyers for that state's Democrats for years. The Washington State Democratic Party has been an important client, and Hamilton was trial counsel in the 2004 fight over the governor's race. The Democratic candidate won.
(So Hamilton & Burman worked together to beat back "Florida 2" in Washington state.....GOOD! Game on!)
OK that should hold you until 1:00pm CT, and then YOU take over this diary with reporting, comments and speculation (lets be RAMPANT people, RAMPANT!). For your morning coffee and lunchtime reading this is the latest from yust southeast of Lake Wobegon.
Shalom.
PS Fade in nice music.."Hi. I'm WineRev and I approve this comment:
] Al Franken needs our help! (1+ / 0-)
I got a fundraising letter from Al yesterday - lawyers cost money, and he needs our help, people! I'll match the next $100 donated at my ActBlue page, linked in my sig line. As of right now, the page shows 5 contributions for a total of $370 to Al. I'm going to work - when I get home tonight, if that total has been pushed to $470, I'll match it with $100, so your donation counts double!
by AnotherMassachusettsLiberal
https://secure.alfranken.com/...
VIDEO FEEDS:http://kstp.com/...
http://www.kare11.com/...