Like most progressives I know, I favor mass transit. A state of the art mass transit system brings people together in ways that, to me at least, are far better than the hyper-individualized car culture common in many parts of the U.S. Instead of "racing to the next red light," we're "all on the same train." Plus it's greener right?
Well, it can be, but new research shows that mass transit is not automatically greener. Like most things in life, the truth is a bit more complicated.
But if your intrepid Kossologist can sort out the complexities of your holiday weekend based on a peek at a handful of stars in an overcast nighttime sky, we can easily simplify mass transit. Or not.
More below the fold....
Mass Transit - Our Lives and Footprints
Note: Thanks to organizing efforts by Patriot Daily News Clearinghouse and Land of Enchantment, and with support by Meteor Blades, this is DK GreenRoots week, with diarists and series asked to look at environmental issues. Here at Morning Feature, we're both privileged and pleased to join in that effort. Yesterday we looked at the plight and promise of the grey wolf. Today and tomorrow we'll explore the carbon footprint of mass transportation. A list of recent and upcoming GreenRoots diaries, and an invitation to join the DK GreenRoots campaign, are at the end of today's diary.
I've long argued that a state-of-the-art mass transit system can help build a stronger community than a hyper-individualized car culture. It's the difference between "racing to the next red light" and "we're all on the same train." It changes the way we see each other.
But the cultural effects of mass transit, if they're mentioned at all, usually get a small mention near the end of a discussion, after we've looked at issues like urban planning and the environment. We all know mass transit has a lower carbon footprint than individual cars, after all. Right?
Well, usually, but not automatically. It turns out that depends a lot on what kind of mass transit system we're discussing, how well it's designed and, most importantly, how extensively it's used.
Beyond "tailpipe emissions" - Design matters.
In a study published last month in Environmental Research Letters, UCal Berkeley professors of civil and environmental engineering Mikhail Chester and Arpad Horvath argue that we need to look beyond "tailpipe emissions" in weighing the carbon footprint of mass transit systems. When they added infrastructure footprints - building, operation, and maintenance of corridors and terminals, etc. - they found that mass transit was not automatically as "green" as we might think.
For commuter and local rail systems, how their energy is generated is a critical element. Boston's energy-efficient rail system gets most of its electricity from fossil-fuel burning plants, giving it a higher carbon footprint than San Francisco's less-efficient Caltrain and Muni systems.
Even more important, Chester and Horvath argue, is where and how rail terminals are designed. Local rail has a much better carbon profile when it shares terminals with other transit systems (airports, bus depots, long distance trains, etc.) or picks up and discharges passengers within walking distance of a primary destination (office or shopping complex, etc.), and of course if the terminals themselves are designed and built for energy efficient operation and maintenance.
Air travel scores better than expected in Chester and Horvath's formula. Infrastructure costs add only 10% to the total profile for air travel, compared to 35% for cars and buses and almost 50% for rail, because the airliners don't need roads or rails. Where airports are also rail and bus terminals - as is common for much of Europe - energy consumption and carbon footprint for air travel are competitive with long-distance rail travel, with the difference hinging on what Chester and Horvath argue is the key component in mass transit. Us.
The human factor: occupancy.
What is the worst energy hog and carbon spewer in Chester and Horvath's formula? A diesel-powered city bus at minimal occupancy.
And the energy and carbon champion? That same bus ... at peak occupancy.
While buses are the most sensitive to occupancy, it is critical across the board. An ordinary car or even an SUV at peak occupancy - a well-run car or van pool - outperforms all but the most efficient rail (San Francisco's BART metro) at minimal occupancy. Put just the driver in that car or SUV, however, and the only worse alternative is a couple of passengers on that city bus. Buses must be at least 3/4 full to compete with a well-designed rail system at even half occupancy. Air travel at full occupancy barely edges rail travel at minimal occupancy, but at even half occupancy rail has a better profile.
Overall, well-designed rail systems running at medium to high occupancy beat everything but fully-loaded buses, and buses only win there because they use minimal extra infrastructure; they share the roads with cars and trucks, and most bus stops are simply a shelter-half if that. A well-run car or van pool handily outperforms a half-full bus.
Lessons from nature: openness, diversity, resilience.
Yesterday we looked at what science is revealing about the importance of wolves in their ecosystem, and how nature seems to favor openness over boundaries, diversity over simplicity, and resilience over efficiency. I've found these are common themes in environmental issues, and I think they apply when we consider mass transit as well, albeit differently.
In the context of today's issue, those values of openness, diversity, and resilience apply in our perspectives on time and travel. The simplest way to get from A to B is to get in your own car and drive, but that's also among the most environmentally expensive modes of transport. The greenest mode of transport will probably involve a combination of modes: walking or car/van pooling to a mass transit stop, then riding a full bus or at least half-full local rail, often with transfers along the way to ensure each leg of the journey is optimized for occupancy.
There's just no green transportation solution that maximizes individual boundaries, simplicity, and efficiency. In order to fit our travel into our environment, we must share space with others, accept that we need to use several transit modes, and plan for inevitable waits and delays. Good mass transit design can mitigate the challenges, but not eliminate them.
Similarly, the optimal transportation system will vary from region to region according to geography, population profile and density, commercial patterns, and climate. "Walking distance" varies, even seasonally. And we should expect feedback loops, as the availability and use of transit alternatives changes. Optimal transit systems must be planned to adapt to those changes.
One Size Fits All and Once And For All are not values nature respects.
+++++
Cancer - A lot of countries, and a lot of wars, were born under your sign. Gee, thanks.
Leo - Yell at the neighbors about their fireworks. We'll back you up ... if we hear you.
Virgo - Be wild this weekend. Move the picnic start time from 12:04pm to 12:13pm.
Libra - Before you start your holiday party, check to see if your neighbors are Leos.
Scorpio - Independence Day isn't about you personally, surprising as that may be.
Sagittarius - This is a great weekend for potato salad. But you're not a potato.
Capricorn - Exercise your creativity this weekend. Invent new curse words about charcoal.
Aquarius - In the big scheme of things, things don't scheme all that much. Just sayin'.
Pisces - Yes, watermelon seeds were put there for that reason. Fire back.
Aries - Be more social this weekend. Ignore people at a parade.
Taurus - This weekend marks the first anniversary of That Mistake You Made Last July 4th.
Gemini - The Leos next door won't mind your fireworks. Really.
Happy Friday!
+++++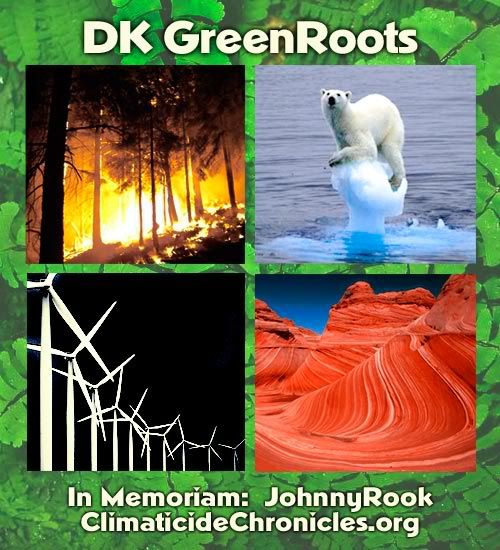 If you are interested in environmental issues, please join DK GreenRoots, a new environmental advocacy group created by Meteor Blades. DK GreenRoots is comprised of bloggers at Daily Kos and eco-advocates from other sites. We focus on a broad range of issues. We alert each other to important eco-stories in the mainstream media and on the Internet, promote bloggers at one site to readers at other sites and discuss crucial eco-issues. We are in exciting times now because for the first time in years, significant environmental legislation will be passed by Congress. DK GreenRoots can also be used to apprise members of discussions and strategy sessions happening in Meteor Blade's Green Diary Rescue thread, which is also our workroom.
Schedule for DK GreenRoots Week
All listed times are PDT.


Thursday July 2:
9am: jeremybloom on climate
11 am: Muskegon Critic
3 pm: Bruce Nilles
5 pm: boatsie on social networking
7 pm: rb137 on "blood minerals"
9 pm: Jill Richardson on food

Thursday Series:
Morning Feature by NCrissieB; Labor Diary Rescue by djtyg, Considered Forthwith by Casual Wednesday; Thursday Night Health Care by TheFatLadySings; Top Comments by Elise; Write On! by SensibleShoes; Overnight News Digest by Patriot Daily News Clearinghouse



Friday July 3:
11 am: Meteor Blades
3 pm: TXsharon
7 pm: Land of Enchantment on energy

Friday Series:
Morning Feature by NCrissieB; Mojo Friday by rbutters; Frugal Fridays by sarahnity; Friday Night at the Movies by Land of Enchantment; Overnight News Digest by Oke



Saturday July 4:
11 am: Jerome a Paris on wind power
3 pm: buhdydharma
5 pm: Land of Enchantment on climate
7 pm: Stranded Wind

Saturday Series:
Morning Feature by NCrissieB; Daily Kos University by plf515; Dawn Chorus Birdblog by lineatus; Saturday Morning Garden Blogging by Frankenoid; Saturday Morning Home Repair Blogging by boatgeek; Top Comments by carolita



Plus there'll be music on environmental themes in jotter's High Impact Diaries every morning, along with schedule updates. Additional diaries will be filled in from amongst the following: faithfull, The Cunctator, and Turkana. And we'll make more slots as needed - anyone who has an environmentally-related story they want to post this week, we'll create a place on the schedule for you.