......and this happened.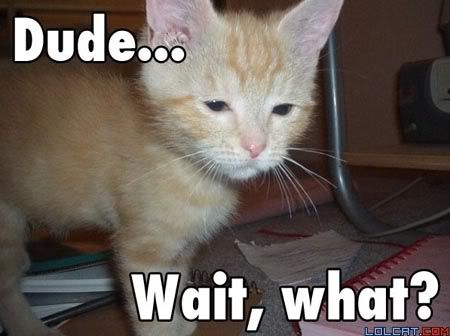 Initial disbelief. The....... "What?! Did I just read that right?! Me!? Why?! Oh, god! Help! What the hell do I write?!"...... thoughts that race through your mind on such unexpected occasions. Then of course you try to get a grip, and humbly say, "Of course."
It all came about in the diary Kos posted on Thursday, informing us of some great news.
First of all, it's nice to have Meteor Blades back, right? We also finally hung up our fabulous Daily Kos Community Quilt in the office. Here's a virtual tour of that quilt from the artist herself, Sara. (And on a pleasant aside, how about this for a concentrated dose of amazing?)

And I've got more good news. I have the distinct pleasure of announcing our newest Featured Writer -- Clarknt67, aka in the real world as Scott Wooledge.

Good news indeed. But Kos also wanted to give us a "warning."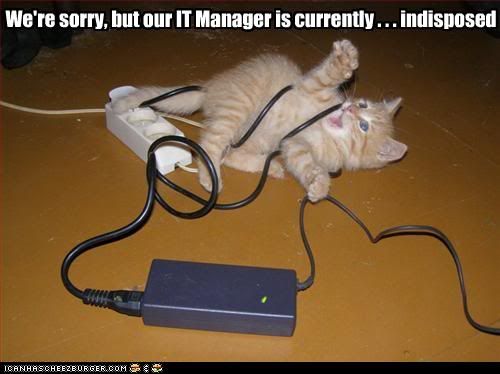 No, not that. Our IT Team has been working miracles.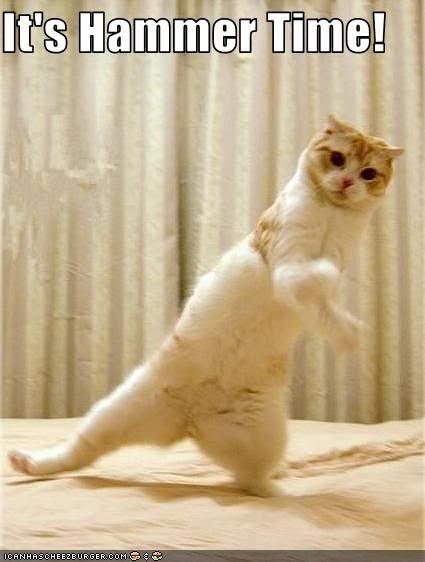 Or that either.
It seems we're all in for some Kos style "obnoxious" nagging on behalf of a good cause.
Through the end of the year, we're going to be making a strong subscription drive. We need to continue staffing up to speed up development times and do the kind of cool things we want to do, like adding new verticals, bringing aboard more cartoonists, and directly supporting community projects like the Kos Katalog.

Subscriptions are cool -- they allow you to view an ad-free version of the site, which isn't just more attractive, but also downloads much quicker. It's a lifesaver if you're on dial-up.
Dial-up, old computers, both can be a nightmare from hell, when it comes to trying to be on the site. The added weight of the advertisements slow the site down to a crawl, if not kick users off the site all together. It makes responding to comments time consuming at best. Far too often, by the time the response is posted, the conversation has moved on. That's especially frustrating, if like me, you prefer doing research to buttress a point. If your old computer decides it has had enough, the next thing you know, the comment or diary you were working on has been replaced by an error message. It's frustrating, isolating, and anxiety making.
Unfortunately, not all of us can afford to pay for a subscription. Our own smileycreek recognized that problem, and offered up a solution. Which led me to a personal story that Kos asked me to share with you.
A year ago, someone bought me a life time subscription. It was an amazing gift. Like so many others, we had been struggling to keep food on the table, and pay the bills. Extra monies for a subscription, while we were helping keep grand babies and adult children going, was just not in the cards. And that was a problem.
Ever heard of an E-Machine? Yep. I was using a 2000 E-Machine with an operating system that was having increasing problems. It did not like the advertisements. It didn't like much actually, and was prone to throwing me off the site without warning. Imagine, if you will, being in the midst of a political or policy debate, researching like mad to buttress your points, and suddenly losing it all. Or if not, finally posting only to discover that everyone you were conversing with had moved on. That poor, tired, almost eleven year old machine, took forever to load a page. And dk4 shut it down completely.
Yep, I was very familiar with teh "blue screen of death." It was obvious that I could not do the work I wanted to do. And it became terrifyingly clear that once dk4 went up, I would lose this community. Can you imagine? Not being able to do the work, contribute, learn, help, to be with people who had become crucial friends in all aspects of life, on-line and off?
Then two amazing things happened. A computer showed up on my birthday AND the ads disappeared. I was suddenly a lifetime subscriber. Both came from anonymous angels on this site. Without them, I would NOT be here. It's that simple.
There are not words enough to express how deeply grateful I am. Our entire family was so touched by such wonderful acts of kindness. I wish you could have seen their eyes, their smiles, when the computer arrived. Or when the t-shirt signed by everyone from NN11 was unwrapped. I was a sobbing, happy, mess for days.
I would not have been able to help with NFTT without the amazing thoughtfulness of those here at dkos. They made it possible.
All of which leads to something important. I've been pondering the meaning of this season, the importance of gifts, the vital necessity of being able to give.
May Sarton said, There is only one real deprivation... and that is not to be able to give one's gifts to those one loves most.

I tend to take it a step further. There is nothing more frustrating than being unable to give. Period. We all struggle with that one, don't we? Since I don't have money for much, I try to give time, support, and caring as best I can. This season it's all I have. Otherwise, I'd be getting a life time subscription for a few people. But, what I can do is ask for your help.
There are those on this site, who struggle with dial up every day to be here. There are those on this site, who struggle with old computers and operating systems to be here.
Where would we be without them? Who would we be? It takes all of us to make this community work.
This season of lights, we can make a difference. We can ensure that we don't lose a fellow kossack's contribution. With your help, they can share their "gifts" with us, and so many others. We can buy someone a life time subscription.
You can check out the profiles of those you engage with here. See who's missing that gold subscriber icon beneath their profile picture. I'm betting you'll find kossacks who have been doing without the subscriptions.
Yesterday I found out that someone had anonymously bought anotherdemocrat a life time subscription. She's an amazing activist. One of those quiet, unsung heroes, who persistently, day after day, works to raise funds to help those with Aids. It's always about them, never about her. You'd of thought that surely, she'd have had a life time subscription. Nope. She was too busy helping others, to do herself that kindness.
But you can help people just like her. Perhaps some of them will let us know who they are in comments to this diary.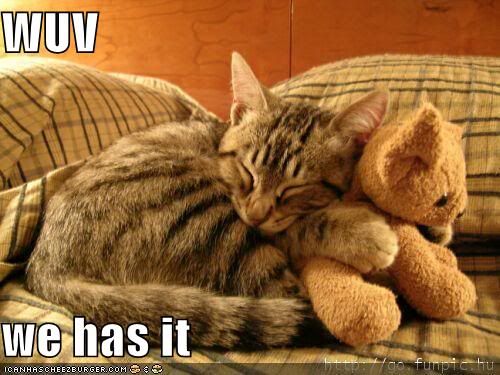 Yes we do. We need each other to thrive, to be all that we each can be. Buying someone a subscription is saying just that. We need you to be here. We need you to be all that you can be.
UPDATE: Thanks to Dr Erich Bloodaxe RN's wonderful suggestion, we're creating lists. Wonderful lists. Of course I'm a luddite when it comes to such things, so please bear with me.
Update 2: Unfortunately, some folks have had problems purchasing subscriptions. It is a site problem. Kos is aware of it, and the IT Team will be working on it first thing Monday. Who knew this would turn into Beta Testing? My deepest apologies. Hang in there. It will be fixed. Also, the site does not take Discover Card.
Update 3: Determining if someone has a life time subscription can be confusing. Unless you do not see the words "Give a gift subscription" under the Name, Follow, Send a Message, RSS line on their profile page, they do not have a lifetime subscription. The words are very small, light grey, and difficult to see. Hope that helps.
Update 4: H/T and huge thanks to TrueBlueMajority.
easy way to give if you yourself are a subscriber
you do not have to go to the page of the person you are buying the gift for at all. you can do it all from your own profile page.

1. go to your own profile page

2. you will see MY PROFILE---EDIT PROFILE---SUBSCRIPTION

3. click the word "subscription"

4. you will see Choose Subscription---For Yourself---Gift Subscription

5. click Gift Subscription and then enter the screen name of the person you want to give the subscription to.

If that person already has a lifetime subscription, the system will let you know.

If that person is eligible for a lifetime subscription, follow payment prompts from there.

You can send a note with it or give anonymously.

Happy gifting!!!
Lists of People Who Need Life Time Daily Kos Subscriptions
KelleyRN2 Has a sub!
woodtick Now has a sub! Yay!
allergywoman Look at this! Another sub!
denig And another sub! You all rock!
Aji
high unitas Now has a sub!
betson08 Has a Sub!
Lightbulb He now has a sub!
Sara R Yay! Another sub!
farmerchuck And another sub!
gchaucer2 And another one!
triciawyse Has a sub!
poligirl
rsmpdx's And another Sub! You're all wonderful!
Groucho Marxist A sub on the way!
Brit Another sub!
dreamingofbetterdays This day just keeps getting better! :)
commonmass
Ebby Wahoo!
ilyana Happy Dance!
Brooke in Seattle
SwedishJewFish And other sub!
CuriousBoston Happiness!
swampyankee
kovie
beach babe in fl And another sub! We're making a list, and checking it twice...Santa Clause is coming, to town. Couldn't resist, sorry. :)
jekyllnhyde Yay!
winglion
pittie70
boatsie You're all wonderful!
Charlotte Lucas Wonderful!
Vetwife Another sub!
Otteray Scribe Now we're talking.
ulookarmless
DavidW
PatricJulliet We're cooking with gas!
racheltracks Wonderful!
zaka1's I'm so happy!
rserven Another sub!
timewarp Yes, another sub!
earicicle Yay!
noweasels Jingle Bells, Jingle Bells, a sub came on the sleigh! Yes, I'm a little loopy with delight. :)
2thanks
Davidsfr
CayceP
weatherdude
bkamar
Actbriniel Wonderful!
FishOutofWater Wonderful!
Lorinda Pike A sub is coming! Yippee!
twigg I love this place!
cacamp Look at this!
Mnemosyne
DSC on the Plateau
ferment
Miss Blue Another Sub!
Amor Y Risa Yes!
Eddie C I want a photo of his face when he finds out. :)
Ellid
Siri
Syoho
Killer of Sacred Cows
glendaw271 Wonderful!
raina
ruleoflaw
VeloVixen
Sorry about the delays. I'm trying to create a link for each name to make it easier for gift givers, and it's taking some time.
Anyone who needs help but doesn't want to discuss it publicly, please PM me. Suggestions for names are also appreciated. As our fellow kossacks are given subscriptions, we will cross out their names. That way we'll know how wonderfully busy our dkos angels have been. :)
H/T to My Spin for the reminder that time to buy life time subscriptions for yourself or someone else, is fast running out.
As kos explained in his diary -
Also, after this year, we will no longer offer lifetime subscriptions. That's a big one. If you buy a lifetime subscription now, or already have one, then you're good for pretty much forever. If you don't have one, you have three weeks left to get one. Starting January, only annual subscriptions will be available. That's not a bad thing, it just means that if you want the benefits of a lifetime subscriptions (it saves you money after year two), you'll have to act soon.
Holy CC! You wonderful, wonderful, people have got me running around like mad! I'm adding names to the list. Reading wonderful comments about our fellow kossacks suddenly discovering they have subscriptions! Thank you! Thank you! If I miss a name please, please, PM me. Never thought I'd complain about this, and I'm not, really, but it's getting difficult to keep up with everything. Thank you so much, wonderful ones. :)
You all rock!