In Savannah, Georgia, a local lumber company owner has taken to distorting President Obama's now-infamous "you didn't build that" speech with a sign in front of his business.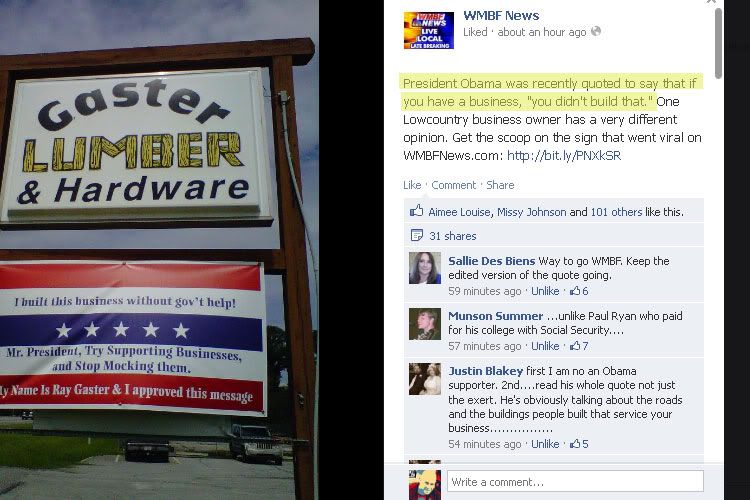 That, in and of itself, would be story enough, I suppose, except that, where I live (Myrtle Beach, SC), a local television station (WMBF) has taken to furthering the distortion on their Facebook page.
Follow me below the fold for more...
The headline accompanying the photo of the lumber company's political sign reads
"President Obama was recently quoted to say that if you have a business, "you didn't build that." One Lowcountry business owner has a very different opinion."
It's one thing for MittCo. and the GOP talking heads and party machine to distort a speech given by the President; but a local TV newsroom?