Good Morning Kossacks and Welcome to Morning Open Thread (MOT)
We're known as the MOTley Crew and you can find us here every morning at 6:30am Eastern. Feel free to volunteer to take a day - permanently or just once in awhile. With the Auto Publish feature you can set it and forget it. Sometimes the diarist du jour shows up much later: that's the beauty of Open Thread...it carries on without you! Volunteer in the comment threads.
Click on the MOT - Morning Open Thread ♥ if you'd like us to show up in your stream!
In The News:
Dems Release The Hounds As Deadline For Akin To Drop Out Expires

The Missouri Senate race kicked off in earnest Tuesday when Republican candidate Todd Akin affirmed for the last time that he will not drop his Senate bid at a press conference in St. Louis.

Establishment Republicans have urged Akin to leave the race after an interview in which he said that victims of "legitimate rape" rarely become pregnant. But on Tuesday, the last day Akin could legally withdraw his name from the Missouri ballot, he reaffirmed that he is in it to win it.
~OO~
20 Dollar Per Ton Carbon Tax Could Reduce Deficit By $1.2 Trillion In 10 Years
Over the last year, there's been increasing talk in Washington political circles — including conservative ones — about how to use a carbon tax as a deficit reduction tool. However, with an election season in full swing and a large number of Congressional Republicans campaigning against climate action, the current likelihood of getting a price on carbon is officially zero.

In theory, if Obama gets re-elected in November, there could be an opportunity to pass a carbon tax as part of a deficit reduction plan. With Bush-era tax cuts set to expire and Republicans talking a big fiscal game, Obama might have some leverage to play hardball with Congress and push for carbon pricing as part of a larger package.

It's a long shot. But a new report from the Congressional Research Service released today illustrates why it's such an enticing prospect. According to the CRS analysis, a modest carbon tax of $20 per ton that rises 5.6 percent annually could cut the projected 10-year deficit by 50 percent — from $2.3 trillion down to $1.1 trillion.
Markey/Waxman Report: Carbon Pollution Creating A 'Cocktail Of Heat And Extreme Weather'
~OO~
Quick Links:
Steve Young Suffers Concussion Attempting To Explain Final Call In Packers Game
Romney Says Campaign Has Corrected False Ads, Can't Name An Example
Tesla Motors Announces Free, Solar-Powered, Supercharger Stations
Commence jibbering and jabbering!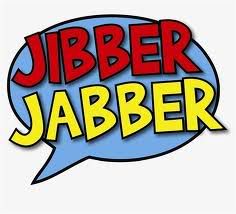 Oh, and Happy Hump Day from Daisy and Lilly!