Ayup. Freaking out! OctopodiCon is in just 3 days!
But First, A Word From Our Sponsor:
Top Comments recognizes the previous day's Top Mojo and strives to promote each day's outstanding comments through nominations made by Kossacks like you. Please send comments (before 9:30pm ET) by email to topcomments@gmail.com or by our KosMail message board. Just click on the Spinning Top™ to make a submission. Look for the Spinning Top™ to pop up in diaries posts around Daily Kos.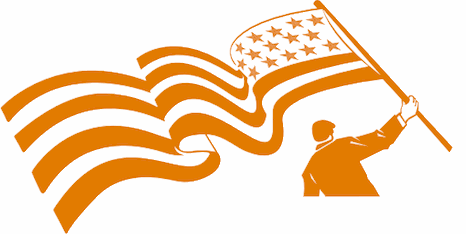 Make sure that you include the direct link to the comment (the URL), which is available by clicking on that comment's date/time. Please let us know your Daily Kos user name if you use email so we can credit you properly. If you send a writeup with the link, we can include that as well. The diarist poster reserves the right to edit all content.
Please come in. You're invited to make yourself at home! Join us beneath the doodle...
Yes, that's true. OctopodiCon is in THREE DAYS!!! Anad I'm writing this diary as I'm speaking to the press and emailing the hotel the dimensions for the dealer's room and confirming the dance set-up.
In half an hour I have to take an envelope of cash up to our Bursar that a friend handed me to pay for their admission. Then I have to get cracking on sewing the Security armbands.
I delivered some tiny top hat blanks to the hotel staff because they all wanted to wear tiny top hats during the convention and wanted to decorate them themselves.
I fell in love with the blue and black one and decided to keep it and decorate it. I have a steampunk jacket that would go with it...plus I needed an example to show the hotel employees what a finished hat looked like. Right?
This is what I finished it out to:
I also have to put together the boards for the board games - that's just glue and wait for them to dry.
And somewhere in there, I have to mow.
Again.
Itzl is sitting at my feet, waiting to be noticed. His water bowl is low, but not empty, so he's not really pushing things just yet. Xoco is looking out the window. Neither one of them cares that I'm busy so long as I scritch them now and again and pay attention when they alert.
TOP COMMENTS
October 1, 2012
Thanks to tonight's Top Comments contributors! Let us hear from YOU
when you find that proficient comment.
So, some comments came in after I checked for them. Both were in Steveningen's Top Comments Diary Sunday Night (not sure how I missed them - I looked): Top Comments: Ann Coulter makes a fool of herself on The View Edition
TOP PHOTOS
September 30, 2012
Enjoy jotter's wonderful PictureQuilt™ below. Just click on the picture and it will magically take you to the comment that features that photo. Have fun, Kossacks!