Tonight is the Al Smith Dinner which gives the candidates a chance to dress up, tell jokes and seem like a regular guy. You can stream the dinner at CSPAN or CBS.
Here's Obama speech from the 2008 Al Smith Dinner:

In other campaign news, the Obama campaign is drawing massive crowds as usual.
President Obama at Ohio University in Athens, Ohio yesterday: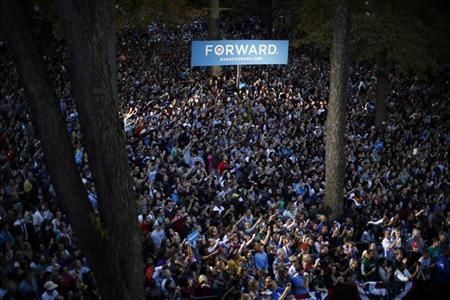 President Obama at Cornell College in Mt. Vernon Iowa yesterday: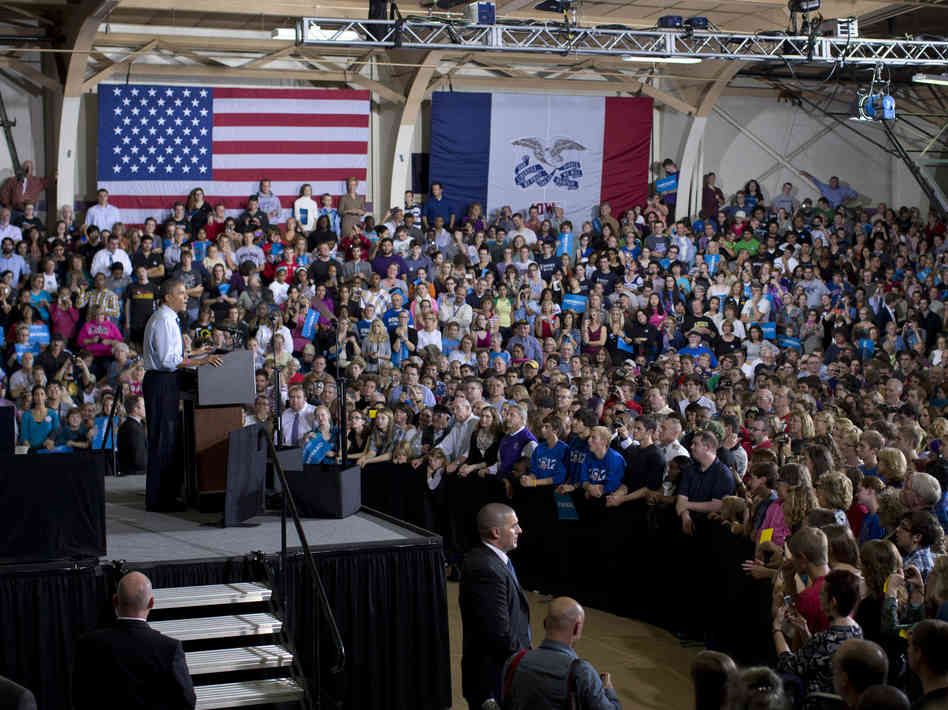 Michelle Obama at University of North Carolina at Chapel Hill on Tuesday: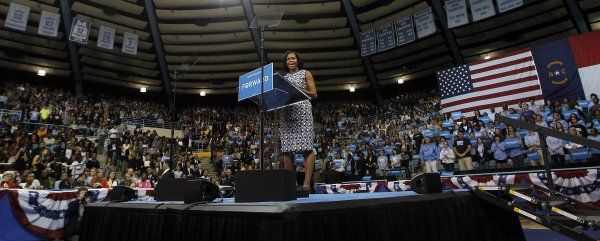 The Romney/Ryan team just can't compete with our team.
One of the many reasons why I am voting for Obama: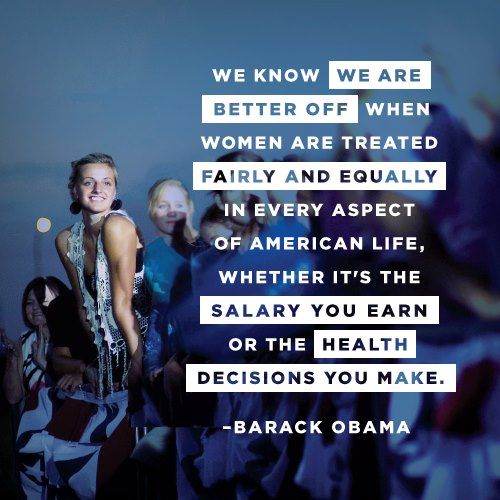 Link to Transcripts and Documents.

Donate to re-elect Obama/Biden through ActBlue:
ObamaNightlyNews for Obama/Biden 2012.

Buy Obama/Biden gear at the Obama 2012 Store.

Volunteer at Obama For America to help register voters and participate in GOTV events. And check with your state Democratic Party office to find volunteer opportunities.

Share two sites that help voters in each state:
Gotta Register generates a voter registration form for your state; Gotta Vote explains how to vote early, how to find your polling place, and what to bring when voting in each state. Voters can also download convenient checklists with all of that information and sign up for voting-related reminders.

Obama Nightly News posts every night at 9:00 ET / 6:00 PT