I have decided to vote for Mitt Romney.
I'm sorry, but last night's debate was a game changer because it really made me think about how This Black President has DECIMATED the military to a point that I don't think we're safe.
Not now. Not in 1771. Not in 03... 03 B.C.
Do you realize, that compared to the army that fought the revolutionary war... we have 100% fewer cannonballs and 100% fewer muskets and 100% fewer loose gunpowder that can be stuffed into shooting things using one of those stuffers that stuffs things into things?
We don't ANY STUFFERS?!?!
NO STUFFERS!?!?
Think about that.
An... America... without... cannon stuffers.
THIS BLACK PRESIDENT DID THAT!?!

We also have 100,000% fewer slingshots and 1,000,000% fewer rocks to go in the 100,000% less slingshots.
So if we find ourselves caught in one of those David and Goliath type mano-y-mano battles in the middle of the desert with a bunch of dinosaurs watching... we're gunna lose that battle!
And hand grenades and bows and arrows and door-busting, comedy-approved, battering rams.
And fucking torches.
How can we fight fire WITH fire if we don't have any fucking torches!?!?
And it's not just RAW WEAPONS where the problem is... our technology is equally all updated and new.
We have 99.74% fewer betamax tape decks.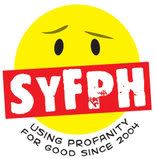 (Thank God there's still one left in the Florida office of the Navy. They use it to make communications to send to Syria when they need a path to the sea.)
We also have 100% fewer phones with cords that attach to the walls and 100% fewer talking computers that tell you not to go try Global Nuclear War like the one featured in that documentary narrated by very-young-and-not-yet-bloated Matthew Broderick.
Look, Mitt Romney may be a selfish, entitled, non-curious, buffoon attached to the xenophobic party he shares with homophobes and racists, but only he could make me see clearly that our greatest military problem in 2012... is that we're not antiquated enough!
And that is why we must defeat This Black President.