I don't know about you, but on that day in April 2011 when the Republicans at the Minnesota state legislature put their Anti-Marriage amendment on the ballot, I became motivated. I was scared that their hate and discrimination would, as Rep. Steve Simon (DFL-St. Louis Park) later said, "be written into our Constitution in permanent ink." Like so many others, I did what I could to help defeat the amendment. Marriage equality had always lost these types of fights.
But not this time.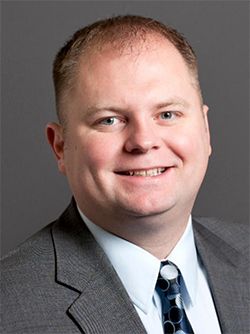 "It's still hard to think that we won and won so resoundingly," said Richard Carlbom, Campaign Manager for Minnesotans United for All Families (MN UNited).
"I think the big difference is we had eighteen months instead of three or four months," Carlbom continued. All the other campaign's they analyzed all had short timelines. "We had time to build the conversations and we had larger messages that spoke to issues beyond just marriage equality."
"We had fifty thousand donors in Minnesota," Carlbom said. These donors also volunteered. "We created a really loud dreambeat."
One of the keys was also the organizing. Because they had eighteen months to organize, they built a huge coalition. The MN United for Faith branch of the coalition was another key according to Carlbom.
"We didn't want to cede religion to them," he explained. "We knew they'd use religion as a key part of their effort so we hired a well-known Pastor to organize faith communities against the amendment."
Lutheran Pastor Grant Stephenson wasn't just there to organize the religious community, he was also on their core leadership team that made the key decisions for the campaign.
"Also, the one hundred parties one year out on November 6, 2011 made a difference," Carlbom said. "Two hundreds parties in May and three hundred in August helped us build a huge donor and volunteer base. We could only do this because we had so much time."
Research
"We spent around $300,000 on messaging research," Carlbom explained. "We threw everything at the wall to see what worked with undecideds. We weren't going to target those who were opposed except if their opposition wasn't all that strong.
For example, they ran ads from married couples who explained why they switched to opposing the amendment.
The polling indicated that talking about discrimination didn't work. It certainly failed in every other state that faced a campaign like this. Also, a major issue for gay and lesbian partners is hospital visitation. But talking about benefits didn't poll well, either.
Instead talking about marriage on a deeper level -- love commitment and responsibility -- resonated really well.
"Republican members of the coalition insisted we talk about the constitution," Carlbom continued. Obviously, that's really difficult and abstract. "But when we talked about the broader impact of our constitution, about freedom, people responded to that really well."
"It's why all our signs were about the freedom to marry."
They realized that defeating this amendment in Minnesota might be the last time the marriage equality movement has to fight a defensive battle. Considering the states of Maine, Maryland and Washington passed marriage equality last Tuesday, it appears their analysis was right.
Surprises
"We were shocked how strong our messages were," Carlbom explained in answer to my question about what surprised him during the campaign. "They outperformed all our expectations."
This is not the end
"We need to figure out the best way to take the next step," Carlbom replied when I asked what comes next. "We need to take stock."
"We've been very careful, very smart and always did our homework," he continued. "We need to understand where Minnesota is at and what is the next stage of our conversation."
"We're going to take some time to do this, but not that much time."
Anything else?
Finally, I asked if there was anything else he thought ought to be said about the campaign:
"It was fun," Carlbom replied.