Amidst the hurly-burly scurriness of Giftmas, we Numenists enjoy a leisurely and delicious Cookie Day.
But First, A Word From Our Sponsor:
Top Comments recognizes the previous day's Top Mojo and strives to promote each day's outstanding comments through nominations made by Kossacks like you. Please send comments (before 9:30pm ET) by email to topcomments@gmail.com or by our KosMail message board. Just click on the Spinning Top™ to make a submission. Look for the Spinning Top™ to pop up in diaries posts around Daily Kos.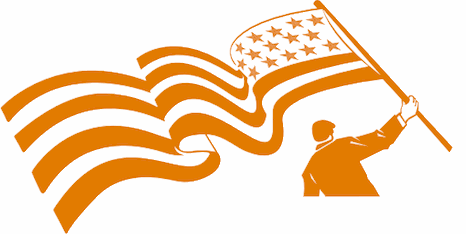 Make sure that you include the direct link to the comment (the URL), which is available by clicking on that comment's date/time. Please let us know your Daily Kos user name if you use email so we can credit you properly. If you send a writeup with the link, we can include that as well. The diarist poster reserves the right to edit all content.
Please come in. You're invited to make yourself at home! Join us beneath the doodle...
We celebrate it on December 12th. The 12th day of the 12th month
The roots of this holiday began in rural Germany in a tiny village named Hoeckelheim. There, Cookie Day was one of the many holidays celebrated. Any excuse to get together for music, dancing, and feasting was used. The Privy Pump Man was coming? Cause to break out the champagne and Lebkuchen! We were getting a bus stop of our very own? That called for picnics and oompah bands and lots of beer and pretzels - and lebkuchen! Last I heard, Hoeckelheim still has an annual Bus Tag, with picnics and aimless bus rides and oompah bands and beer and pretzels.
On December 12th, all the people Hoeckelheim set up tables outside their houses and loaded them with the cookies they were best known for. Lebkuchen, pfeffernusse, zimt sterne, zuckerkeks, mandelbrot, apfelkeks, kirschkeks, and many, many more. Everyone in the village armed themselves with baskets - even children - and amid flowing beer and oompah bands, we'd wander from house to house, selecting cookies for our baskets, nibbling on cookies, and dancing. Some people had more than one basket - they fill them for those who are house-bound, like Frau Gurta. The whole point of Cookie Day was to give everyone a chance to have a huge variety of cookies to eat and share during the holidays, which in Germany meant visiting friends and family and having coffee and cookies. A lot of cookies are consumed during the entire winter holiday season.
We Numenists embraced the holiday. It embodied so much of what Numenism is about - family, community, sharing, celebrating - that it appealed strongly to us. The first few years, we celebrated it as close to the style of Hoeckelheim as we could, but realistically, we never lived in a neighborhood or village where we could inspire everyone to participate, and we ourselves often lived so far apart that putting tables outside and wandering among them with baskets just wasn't possible.
So we modified our Cookie Day to be one where we gathered in a Numenist House, or rented a church hall or picnic pavilion so we could do the walk from table to table piled high with cookies, filling our baskets.
Because a lot of Numenists live far enough away that getting together even that once a year is sometimes a hardship because of employers (or, more recently, lack of employers), we box up cookies and ship them off a week before Cookie Day so they can also eat cookies we baked the same day - and we eagerly await the boxes of cookies they send us. (Postage has gone up - the average cost to ship cookies is now close to $10 a box, so even that is becoming a hardship.)
We also box cookies on Cookie Day to take to senior centers and orphanages.
When the Bounty Ministry was developed, Cookie Day naturally became a part of that because - well - cookies. And the fact that the whole point of Cookie Day is to share our excess with one another. That, symbolically, is what the Bounty Ministry is all about. We fill our cookie baskets from the excess of each other's tables full of cookies, but we also have, at home, enough of our own cookies to eat ourselves and to share outside our Numenist co-religionists.
Mandelbrot (or biscotti, they're essentially the same thing.)
Sicilian Cuccidata (fig filled cookies):
Watermelon shaped cookies (a sugar cookie, tinted red, with mini chocolate chips as "Seeds" and green icing for the rind):
By blending the Bounty Ministry into Cookie Day, we have taken an obscure and delightful rural holiday tradition and made of it one of our most sacred and holiest of days.
Amidst the greed and selfishness of Giftmas and the artificially induced "war" on Christmas tricked up by Christians to instill fear in the hearts of their co-religionists, Cookie Day is a welcome relief.
One of my favorite cookies is SnickerSnaps:
1 1/2 cups sugar
1/2 cup butte, softened
1/2 cup lard
2 eggs
2 3/4 cups flour
2 teaspoons cream of tartar
1 teaspoon baking soda
1/4 teaspoon salt

Cream the sugar, butter and lard together. Add the eggs. Mix the flour, cream of tartar, salt, and baking soda together and stir into the cream mixture. Chill while you mix up the gingersnap dough.

3/4 cup unsalted butter, softened
1/2 cup brown sugar
1/2 cup white granulated sugar
1/4 cup unsulphured molasses
1 large egg
1/2 teaspoon pure vanilla extract
2 cups flour
1/2 teaspoon baking soda
1/4 teaspoon salt
1 1/2 teaspoons ground cinnamon
2 teaspoons ground ginger
1/2 teaspoon ground cloves

Cream the butter and sugars, add the molasses, egg, and vanilla. Blend the dry ingredients together and stir into the cream mix. Chill the dough at least 30 minutes so both doughs are equally cold.

Preheat the oven to 375ºF.

Mix:

1/2 cup sugar
1 1/2 tablespoons cinnamon

Take up 1/2 teaspoon of each dough and shape into a ball, keeping the gingersnap and snickerdoodle doughs as separate as possible. Roll in the cinnamon sugar mix and place on parchment paper lined baking sheets. Allow some room for spreading.

Bake for 8-10 minutes. Slightly underbaking them makes them soft and chewy. Slightly overbaking them makes thin crisp - so bake to your desired toothiness.

These cookies are an explosion of flavor - the mild sweet snickerdoodle is challenged by the assertive gingersnap, and the gingersnap becomes spicier but less assertive.
Fairy Shortbreads
1 cup butter
1/2 cup white sugar
2 cups flour
1 tablespoon nonpareils or jimmies

Cream the butter and sugar until light, fluffy and the sugar is fully absorbed, so it doesn't look "grainy". Mix the flour and nonpariels together and stir into the cream mix until fully incorporated. Pat out to 1/2" thick. Cut into desired shapes (I usually cut them into small cubes or, if I get fancy, tessellations, but squares, rectangles, and diamonds work well, too), bake at 300ºF for 35-40 minutes, until lightly browned in the bottom but still pale on top.

The nonpareils/jimmies will produce little flecks of color throughout the cookie.
You can buy nonpareils and jimmies in a single color or in a rainbow of colors or in special holiday blends of colors (Halloween is black and orange, Christmas is red and green, July 4 is red, white, and blue, spring is pastel pink, green, yellow, and blue, Mardis Gras is purple, yellow and green...). I don't recommend buying the little decorations (
quins
)that come in shapes like flowers and bones and such because they are too hard to melt into the dough and don't look as pretty inside as they do on top.
Nonpareils
and
jimmies
work best.
If you add jimmies or nonpareils to sugar cookie dough, you get those Christmas cookies that come in those cellophane packages at the store this time of year.
Have a happy Cookie Day as you browse the delightful Tops tonight!
TOP PHOTOS
December 2, 2012
Enjoy jotter's wonderful PictureQuilt™ below. Just click on the picture and it will magically take you to the comment that features that photo. Have fun, Kossacks!