But First, A Word From Our Sponsor:
Top Comments recognizes the previous day's Top Mojo and strives to promote each day's outstanding comments through nominations made by Kossacks like you. Please send comments (before 9:30pm ET) by email to topcomments@gmail.com or by our KosMail message board. Just click on the Spinning Top™ to make a submission. Look for the Spinning Top™ to pop up in diaries posts around Daily Kos.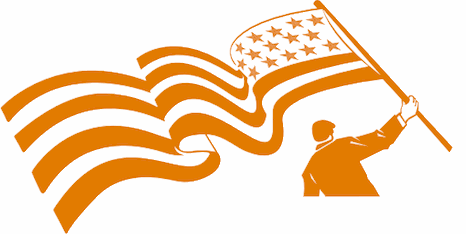 Make sure that you include the direct link to the comment (the URL), which is available by clicking on that comment's date/time. Please let us know your Daily Kos user name if you use email so we can credit you properly. If you send a writeup with the link, we can include that as well. The diarist poster reserves the right to edit all content.
Please come in. You're invited to make yourself at home! Join us beneath the doodle...
This morning on ABC's This Week, George Will made an extraordinary remark for a conservative regarding the Supreme Court's decision to hear arguments on marriage equality.
George Stephanopoulos: Some big news out of the Supreme Court on Friday. They took up two big gay marriage cases, one on the Defense of Marriage Act, which denies federal benefits to couples that are legally married in various states, but perhaps more interestingly, they took up the Proposition 8 case, which banned gay marriage in California, which at least leaves open the possibility that they get to the underlying question, whether gay marriage is a guaranteed right under the Constitution.

George Will: As part of equal protection. Peter Finley Dunne, great American humorist, created a man named Mr. Dooley, who famously said the Supreme Court follows the election returns. This decision by the Supreme Court came 31 days after an Election Day in which three states for the first time endorsed same-sex marriage at the ballot box, never happened before, Maine, Maryland, and the state of Washington.

Now, the question is, how will that influence the court? It could make them say it's not necessary for us to go here. They don't want to do what they did with abortion. The country was having a constructive accommodation on abortion, liberalizing abortion laws. The court yanked the subject out of democratic discourse and embittered the argument. They may say we don't want to do that, we can just let the democracy take care of this.

On the other hand, they could say it's now safe to look at this because there is something like an emerging consensus. Quite literally, the opposition to gay marriage is dying. It's old people.
Of course he is absolutely correct.
Poll
after
poll
after
poll
shows it to be a fact. It is also a well known fact that Republicans tend to eschew facts in favor of remaining in their safe little bubble. Just ask the Romneys. So for a respected conservative voice like George Will to say this out loud in a public forum is a pretty big deal.
This admission will certainly irk the religious right and further the growing divide between the moderates and extremists of the party, something we are witnessing in real time after their disastrous election. You can wager that Tony Perkins, Bryan Fischer, Brian Brown and the ancient Bishops will be all over this tomorrow. They will scream and holler that America is not in favor of marriage equality and the mere idea of it will bring divine destruction on our once great nation. But deep down, they know it's true and they are powerless to stop this public shift towards a more just society. All they can hope to do now is delay the inevitable.
No one can be certain how the Supreme Court will rule on these two cases next year. I feel pretty comfortable they will strike down DOMA. I'm less comfortable about how they will decide the Prop 8 case, but I still feel pretty good about a favorable outcome. Even if SCOTUS hands down unfavorable decisions in both cases, I firmly believe that it will only provide a temporary set-back for justice. Marriage equality will be the law of the land at some point in our future. The end to anti-miscegenation laws died a very slow death. Whether anti-marriage equality laws are destined for the same protracted legal battle until more States allow us to marry, or whether we will take a giant leap forward in 2013 is something we can't know until the rulings come down. Whatever the case, it is very timely to have a conservative of George Will's stature express the view that marriage equality is inevitable. It may not sway the court, but it surely doesn't hurt our chances.
Now on to Tops!
TOP COMMENTS
December 9, 2012
Thanks to tonight's Top Comments contributors! Let us hear from YOU
when you find that proficient comment.
From BeninSC:
If you frequent Top Comments, whatever you do, don't decry your own creative abilities if Melanie in IA is around! (As Chrislove will soon be learning!)
From Melanie in IA:
I don't mean to nominate my own comment, but really BeninSC's responses. I think this whole thread is worth more people seeing. Ben thinks deeply about both peace and creation, and creativity as an aspect of both. I think he needs to share more with us about the whole topic. Found in BeninSC's diary Top Comments: The Subversive Nature of Creative Parties.
And two from your diarist, Steveningen:
Denise Oliver Velez 's piece Hey House GOP-How many Native women will be raped today is a very important story and I urge everyone to read it. I nominated this comment by Aji for the excellent and pertinent information it contained.
From the same diary, Andrew C White makes some very incisive points about just how heartless this issue makes Eric Cantor and the entire GOP appear.
TOP PHOTOS
December 8, 2012
Enjoy jotter's wonderful PictureQuilt™ below. Just click on the picture and it will magically take you to the comment that features that photo. Have fun, Kossacks!