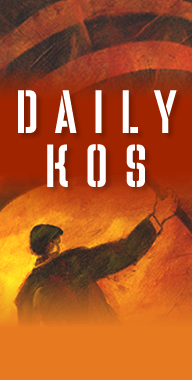 On numerous occasions in the past, the generosity displayed by this community has been, in a word, superb. It is you, the community members, who make the whole infinitely greater than the sum of its individual parts. That is no small feat. While all highlighted causes have been worthwhile and recipients deserving of our help, this time - and more than ever - the very place where we are allowed to speak our minds with minimal interference by the blog's administrators, requires our assistance. As explained by several others over the past two weeks, Daily Kos needs your support.
Please consider making a donation or buying a subscription. Thank you all for your past and future contributions - financial or otherwise.
"I Can't Quit You Baby"
---
After more than a decade on Daily Kos, I still find myself actively contributing on this blog - contentious as it can get at times with a cantankerous group of people bubbling with ideas and observations ranging from brilliant to pedestrian and everything in between. Often, ambivalence is part of even the best of real life or virtual relationships and not unlike many of you, I have taken periodic breaks - several months at a time both by design and default - to work for this or that political campaign or simply to recharge my batteries. We all need a blogging tune-up from time to time to maintain our sanity; otherwise, stagnation permeates our psyche, overwhelms us, and dries up our creative juices. So, come back I always do for I have never seriously considered the alternative.
I've often asked myself these questions: what is it that brings me back and keeps me here? Do words written and read on a computer screen really matter? Could I not find another venue to voice my opinions? Would I ever leave? Would I ever consider writing a "Goodbye, Cruel World" diary and force Markos's hand as one community member famously did over six years ago? Would Kos even "delete" my account? The answer has always been a resounding "No!" I can't ever think of giving it up.
As this song written and sung by the "Poet Laureate of the Blues" Willie Dixon says
I can't quit you baby
so I'm gonna put you down for a while.
I said now, I can't quit you babe, so
I guess I got to put you down for a little while.
Ah, when you hear me moanin' and groanin',
whoa you know it hurts me way down inside
Whoa when you hear me moanin' and groanin',
you know it hurts way down inside
Oh when you hear me howlin',
ooh you know my love will never die, alright
---
Watch another amazing version of the Willie Dixon song on Youtube, as performed by Led Zeppelin. It was first sung by Otis Rush.
A Message from Meteor Blades
---
"Put your ornament on the tree for our Official War on Christmas Fundraiser"

Over the past 10 years, we've raised millions and millions of dollars at Daily Kos for Democratic candidates. We plan to keep doing so, getting better Democrats into office across the country. But to make it happen, we now need to raise some money for the site itself. You can read Markos's post about why this is necessary here. One great thing about our Official War on Christmas Fundraiser, you can help the site at the same time you help yourself or someone you know by buying a subscription. Or, if you already have a subscription or wish to contribute more than a subscription costs, you can simply donate here.
Politics is Ultimately About People
---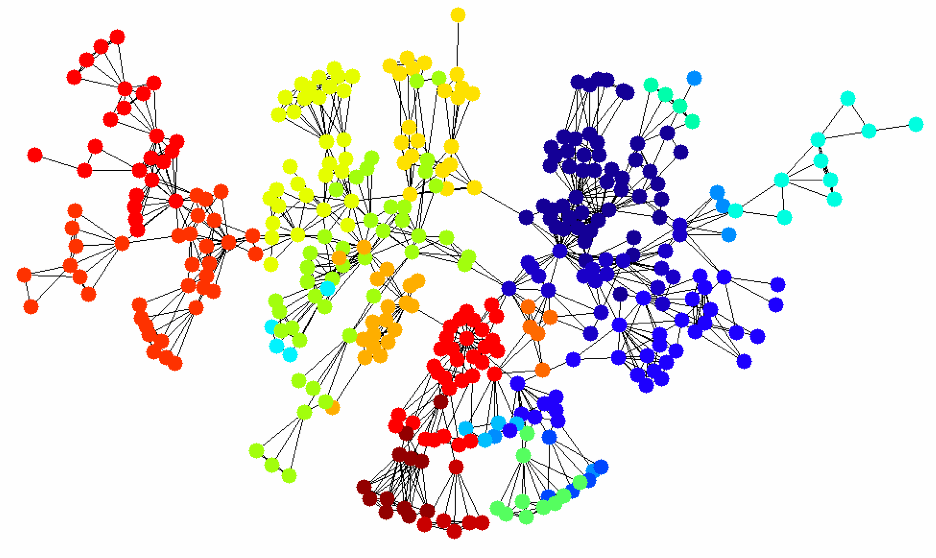 Do we come to and stay on Daily Kos to feed our own egos? (yes, we all have one) Or, is it the work and effort put in by so many others that accounts for the blog's magnetic pull? I think it is the latter. At given time during a single day, there are dozens of diaries being posted and unrelated discussions taking place. No one person can keep up with everything that is written. For example, I've rarely, if ever, had the opportunity to blog during the daytime and, often, it isn't until early afternoon that I even find time to read comments or rec diaries.
When Markos announced in mid-2010 that DK4 would be introduced in early 2011, there was some concern that with the formation of groups, fragmentation would be the end result. People would gravitate to their own circle of friends - not unlike high school. It didn't happen. Instead, what has emerged in less than two years is a more stronger, more cohesive, and more caring community. Was it just a coincidence? I think not. Change brings uncertainty, even a bit of tentativeness. Several Kossacks took it upon themselves to organize. As groups proliferated, dedicated behavior became more discernible. Among the hundreds (perhaps thousands) who undertook this mission, several have played a prominent role in building this online community.
What do community diaries achieve? They provide a helping hand, a shoulder to cry upon, a comforting comment, and a soothing reply to ease whatever is bothering someone that day. People share the daily ups and downs of their lives from birthdays to health issues to news of their pets to additions to their families. In doing so, the bond between community members is strengthened.
I am going to list a few groups off of the top of my head, but trust me, there are many, many more such groups that I have not only observed over the years but also quietly admired for their marvelous contributions. Please don't take any offense if I didn't mention your group. Feel free to add it in the comments section.
A critical role in community building was played by Netroots Nation. Known as YearlyKos for the first couple of years from 2006-07, it was the brainchild of Gina Cooper. It gave Daily Kos and other blogs a forum to have people meet in real life, pool their talents, foster community, and increase political clout. Only a few years later, it is a must stop for Presidential candidates and other senior political officials, journalists, activists, and bloggers of all stripes from around the country.

Presently, among hundreds of DK Groups are High Impact Posts, PWB Peeps, IGTNT Advisory Group, Overnight News Digest, * NEW DAY, Black Kos Community, J Town, Top Comments, KosAbility, Community Quilt Project, and Cheers and Jeers.

In coming days and weeks, and should your blogging schedule permit it, please support the efforts of these dedicated people who have done a great deal to build this community.

Let a Thousand Flowers Bloom
---
No one person has a monopoly on good ideas and to a large degree, Daily Kos has always been non-hierarchical in its structure and operation. Yes, it has an owner, administrators, and a few (written and unwritten) guidelines for conducting oneself. What it isn't is authoritarian and heavy-handed in nature for if it were, we Democrats would mightily resist it. Conformity and falling in line is not part of our DNA.
Over the years, the success of this blog has always involved a myriad of contributors and, often, through diaries posted by lesser-known members whose insights are prominently highlighted in "Community Spotlight." This ensures that no small group of people hog the limelight or dominate the Recommended List. It keeps the better-known diarists on their toes and reminds them why they aren't indispensable. In my book, that honor is reserved for only one person - as I mentioned over a year ago in these comments here, here, here, and here. Even if you are a newbie and have a compelling story to tell - be it of a personal or political nature - it will be read by others. It is egalitarianism at work. It is as it should be.
So, as Governor Howard Dean famously said in 2003, here's what I wanna know:

How did you stumble across Daily Kos?

How long did you lurk before making your first comment or posting a diary?

Who are the community organizers you have worked with or admire greatly?

What attracts you the most about this blog?

Why do you come regularly to Daily Kos?



Share your thoughts and experiences with us. Oh, and as Markos said in an email I received just today
Subscribe or Donate Now

I don't have a witty subject line for this. The simple fact is that the business of online publishing has changed. Online advertising revenue has dropped over 30% in the last year. What that means is that Daily Kos can no longer depend on advertising to finance operations. We need your help.

Please donate to Daily Kos today, and help us do our work.

We won't resort to bulls*t slideshows to artificially drive up page-views, and since we don't want to lard up the site with even more obnoxious ads, that means we have to make up the shortfall in other ways. Bottom line, if you value the news, activism, and/or community we provide, I need you to help fund those efforts.

Please, click here to contribute to Daily Kos.

Help us keep fighting,
Markos Moulitsas
Publisher, Daily Kos