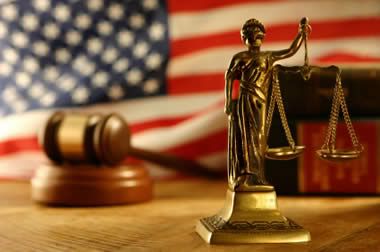 The legislatures of the states of Delaware, Maryland, and Virginia are gearing up for the coming sessions, so LGBT advocates are out in force pushing the gay agenda.
2011 brought civil unions to Delaware and 2012 brought marriage equality to Maryland. But Maryland does not protect employees on the basis of gender identity, while it has protected employees on the basis of sexual orientation since 2001. And when Delaware passed protection for all employees on the basis of sexual orientation in 2009, protection on the basis of gender identity was granted only to employees of the executive branch of government. Virginia protects nobody for anything.
So you can see why some of us are a bit miffed.
Last April the Gender Identity Non-Discrimination Act (GINDA) died in the state Senate Judicial Proceedings Committee because Senate President Thomas V. "Mike" Miller (D-Prince George's and Calvert Counties) refused to allow a vote on it.
This year the bill, sponsored by gay state Senator Rich Madeleno (D-Montgomery County) and also pushed by state Senator Jamie Raskin (D-Montgomery County) supposedly has Miller's public endorsement. Governor Martin O'Malley also backs GINDA. So we might expect passage as long as Miller doesn't screw us again.

We're very optimistic this year because the world has changed. The attitudes of not only the voters who proved on Nov. 6 that they're supportive of progressive issues such as marriage equality and the Dream Act, but also the legislators have noticed that and are feeling a little bit emboldened.

--Dana Beyer, Executive Director of Gender Rights Maryland
The Maryland Coalition for Trans Equality has grown to 19 organizational members, including CASA de Maryland and Progressive Maryland. Equality Maryland has posted a
petition of support of GINDA
. Equality Maryland Executive Director Carrie Evans said the group is "modeling ourselves of the" campaign that produced marriage equality last year.
We have an incredible window here in 2013 with the strength of the coalition, the good feelings everybody has about Equality Maryland. We are going full surge ahead and hopefully passing this once and for all in 2013.

--Carrie Evans
Virginia legislators are expected to consider a bill (Senate Bill 701) that would ban anti-LGBT discrimination in state hiring. The state senate passed a similar bill in 2010 and 2011, but the bills stalled in the House of Delegates.
While our biggest challenge is the House of Delegates, this will be an opportunity to get legislators on the record for pro-LGBT legislation and see if they are really supporting equality and their constituency this election year .

--Executive Director James Parrish, Equality Virginia, who acknowledges that chances of passage are slim
The bill has passed the Senate before, but failed in the General Laws and Technology Committee last session. It's a sometimes challenging environment because there's Republican control of that committee, but we're working hard and hope there will be a breakthrough this year.

--Adam Ebbin (D-Alexandria), co-sponsor
Delaware lawmakers re expected to consider a marriage equality bill before June 30. Governor Jack Markell, who signed the Delaware civil unions law in 2011, said he expects the legislators to debate a bill to allow same-sex marriages this year.
The governor expects that a marriage equality bill will be worked this session.

--Gubernatorial spokesperson Catherine Rossi
House Speaker Pete Schwartzkopf (D-Rehobeth Beach) described the efforts to be a "no-brainer". Senate Majority Leader Patricia Blevins (D-Elsmere) and state Rep. Melanie George Smith (D-Bear) are expected to introduce the measure. Blevins and Smith co-sponsored the civil unions bill.
Additionally the governor's Equal Employment Opportunity Council is examining the issue of workplace discrimination against transpeople. The federal EEOC ruled last year that transgender people are protected from discrimination under the federal civil right act, but that ruling is not binding on state and federal courts. The ruling did, however, set a standard for offering employers clear guidance on the issue and that was to be discussed today at a meeting in Dover.