I gave out my first donut today.
But First, A Word From Our Sponsor:
Top Comments recognizes the previous day's Top Mojo and strives to promote each day's outstanding comments through nominations made by Kossacks like you. Please send comments (before 9:30pm ET) by email to topcomments@gmail.com or by our KosMail message board. Just click on the Spinning Top™ to make a submission. Look for the Spinning Top™ to pop up in diaries posts around Daily Kos.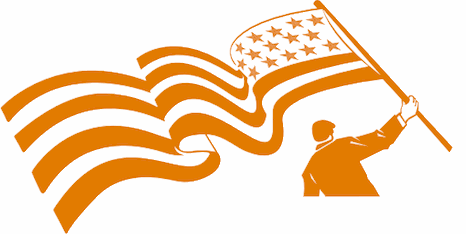 Make sure that you include the direct link to the comment (the URL), which is available by clicking on that comment's date/time. Please let us know your Daily Kos user name if you use email so we can credit you properly. If you send a writeup with the link, we can include that as well. The diarist poster reserves the right to edit all content.
Please come in. You're invited to make yourself at home! Join us beneath the doodle...
I was going to talk about the Inauguration, but that went well, and I have nothing to ad but praise for it. So I'm going to talk about donuts instead. Mean ones, not the tasty sort.
I had to stop reading comments because I felt like I was constantly saying, "Dude, that was not nice, now apologize!" I didn't say it near as often as I should have. Those people just made me feel so old with their juvenile bickering and name-calling. And I felt compelled to HR a commenter for being disruptive and deliberately misrepresenting the diary as spam when it so very clearly wasn't.
What's up with giving a brand new diarist a donut just because the diarist hadn't made any comments before publishing the diary, just like I did when I published my first diary?
I wrote my first diary here on DKos on March 5, 2011, and I made my first comments in that diary. Until I wrote the diary, I hadn't had the courage to comment in anyone else's diary. The warm welcome I received made me brave enough to comment in other people's diaries. If I'd been viciously attacked like this new diarist was, I would have left DKos that day and never looked back.
We should cherish our newest diarists, protect them from scummy behavior from Those People who would HR a brand new diarist and diary.
And it's not trolls passing out the donuts on the new diarists. I've seen it happen on several first diaries by new Kossacks. These people are TU and long term members, have themselves written good diaries, have left many thoughtful and kind comments, so I am left going - what the fuck?
What set them off to so viciously attack a new diarist? They don't seem to have a history of being unkind, so what provoked them to drop undeserved donuts on a first diary?
And more importantly, why won't they back off when they realize the new diarist isn't a spammer or a troll themselves, just a new diarist wanting to be a part of the DKos conversation, to be a part of the DKos community?
What an unpleasant welcome they give new diarists when they do that.
We should be welcoming the new diarists with open arms and engaging them in fascinating dialogue, or at least friendly dialogue.
I'm proud of the Kossacks who stepped up to engage today's new diarist with thoughtful comments to distract him from those awful donuts he was given (OK, one took back his donut, but he refused to apologize for dropping it and continued to be trollish). If I could rec what those kind Kossacks did more than once I would. Those people are my kind of Kossacks!
I still want to know: since when is being a new diarist with zero comments a valid reason to drop donuts on them?
More importantly, how can we create an environment where that doesn't happen?
TOP COMMENTS
January 21, 2013
Thanks to tonight's Top Comments contributors! Let us hear from YOU
when you find that proficient comment.
[top comments here]
From me:

JekylInHyde shares a portrait of a troll in puddytat's diary Can We Haz Some Moderation Please Pretty Please??

And in the same diary, elfling explains why it took so long to ban a particular troll. The down comments are also worth reading for a nice grin.

And another giggle from that same diary, started by commonmass and caught by cactusgal
TOP PHOTOS
January 20, 2013
Enjoy jotter's wonderful PictureQuilt™ below. Just click on the picture and it will magically take you to the comment that features that photo. Have fun, Kossacks!