One of the primary reasons for getting human beings airborne has been for surveillance, particularly military surveillance. For example, the Chinese "man lifter" kites were used to lift an observer above the city of WeiFang during the period of the Warring Empires (475 to 221 BCE) to observe any enemy troops. More recently, military powers during the twentieth century developed a number of aircraft for surveillance. Shown below are some of the surveillance aircraft on display at the Evergreen Air Museum in McMinnville, Oregon.
The Grasshopper:
Shown above is a 1943 Piper L-4H which was used as a liaison aircraft during World War II. With a maximum speed of 86 miles per hour, the primary mission of this unarmed aircraft was to spot targets for field artillery units. The plane carried a pilot and an observer.
Auster AOP Mark 6:
The AOP designation stands for "Air Observation Post". The Mark 6 shown above was delivered to the Hong Kong Auxiliary Air Force in 1949.
RQ-4 Global Hawk:
The Global Hawk is an unmanned aerial vehicle (UAV) used by the U.S. Air Force as a surveillance aircraft. The Global Hawk was the first UAV to be certified by the FAA to files its own flight plans and used civilian air corridors in the United States with no advance notice.
Lockheed SR-71 Blackbird:
The Blackbird was the first operational aircraft designed around a stealthy shape and materials. Its shape provides a relatively low radar cross section. It has a maximum speed of 2,193 miles per hour and a range of 3,681 miles.
Mohawk: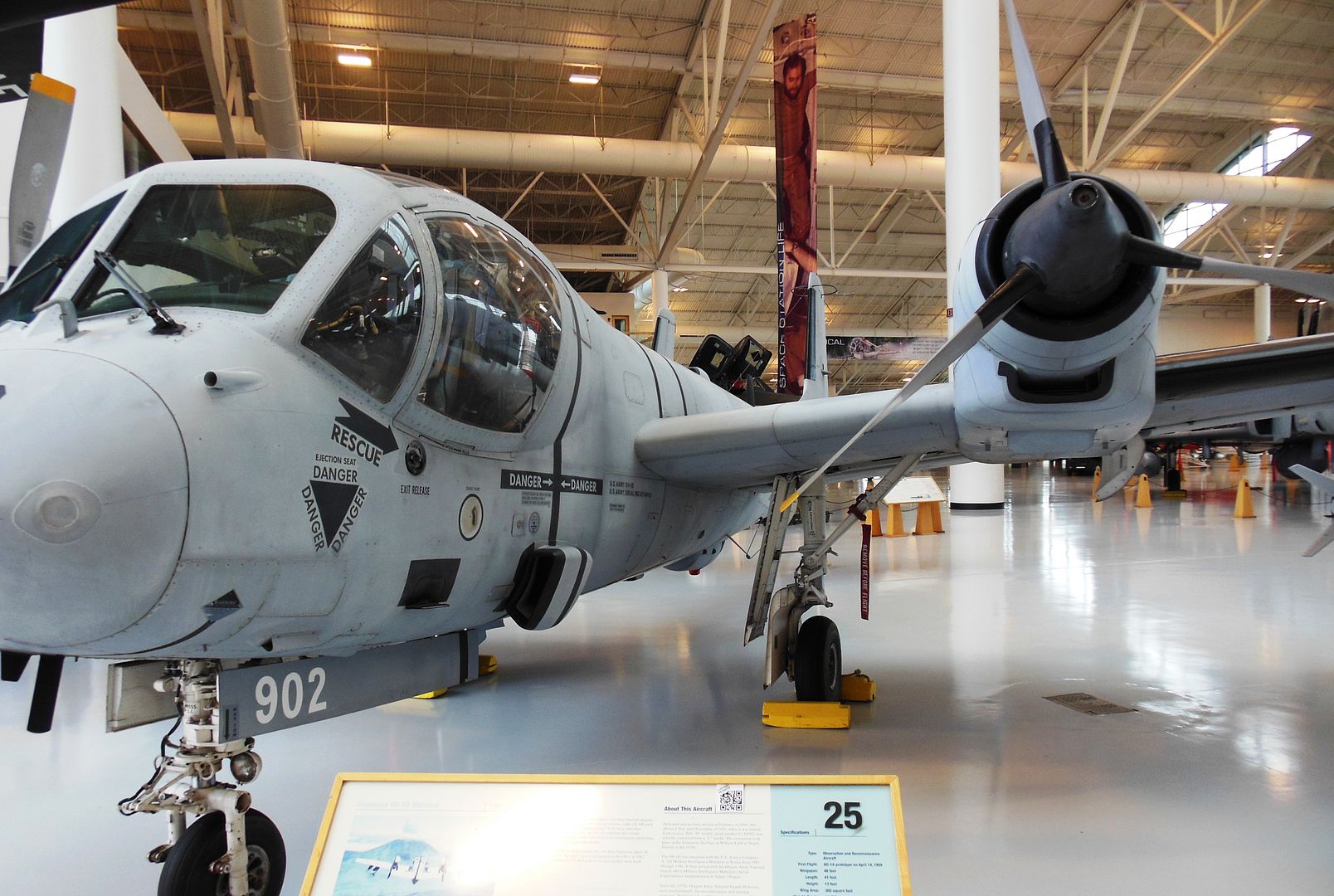 Shown above is a 1967 Grumman OV-1D Mohawk. It has a maximum speed of 305 miles per hour and a range of 878 miles with drop tanks. It can cruise at 242 miles per hour.