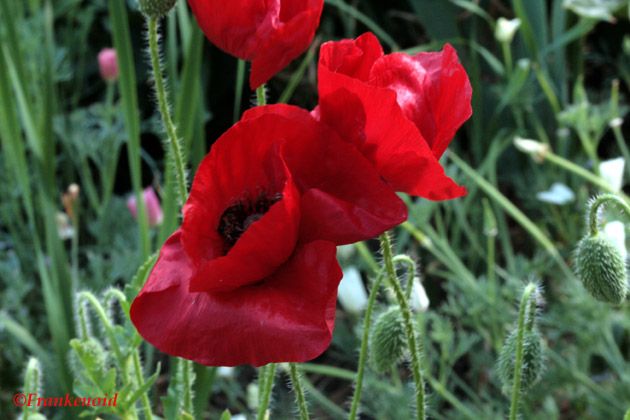 Good morning, and it's not the heat…. Welcome to Saturday Morning Garden Blogging.
It's been a wild week here on the Colorado Front Range. We started the week by breaking the record highs two days in a row: 99° on the 10th, and 100° on the 11th.
The 11th also saw the wildfires start — we've had 4 or 5 (or maybe 6? I've lost track). What's called the Black Forest fire near Colorado Springs is the largest, beating out last year's Waldo Canyon fire as the most damaging with 419 homes burned.
The weather started turning in favor of containing and controlling the Black Forest fire on Thursday — including an increase in the humidity levels; rain arrived yesterday in the Springs area (but it missed Denver). As of this morning there's 30% containment.

One of the things people who don't live here don't quite understand is just how dry it is here.
I don't just mean lack of falling moisture; I mean the lack of humidity. Single-digit humidity levels are not unusual on the high plains; when the humidity is that low sparks from a wildfire can get caught by the wind and be thrown — still burning — for a third of a mile or more, jumping natural and created fire barriers.
Humidity levels that low also means that when our frequent thunderstorms appear quite often it is "dry thunder" — a storm will produce a lot of lightning and thunder but because the air is so dry any rain produced evaporates in the atmosphere never hitting the ground; instead the lightning strikes produced by the storm may light more fires while the accompanying winds will fling sparks all over to hell and back.
So… to help control the fires we need rain and higher humidity… to get rain we need thunderstorms… thunderstorms produce wind and lightning, but may not produce rain and may end up just spread the fires….
That's what's happening here. What's going on in your gardens?