But First, A Word From Our Sponsor:
Top Comments recognizes the previous day's Top Mojo and strives to promote each day's outstanding comments through nominations made by Kossacks like you. Please send comments (before 9:30pm ET) by email to topcomments@gmail.com or by our KosMail message board. Just click on the Spinning Top™ to make a submission. Look for the Spinning Top™ to pop up in diaries posts around Daily Kos.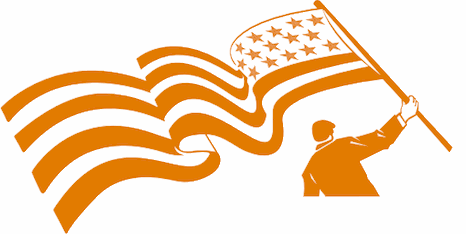 Make sure that you include the direct link to the comment (the URL), which is available by clicking on that comment's date/time. Please let us know your Daily Kos user name if you use email so we can credit you properly. If you send a writeup with the link, we can include that as well. The diarist poster reserves the right to edit all content.
Please come in. You're invited to make yourself at home!
I had this diary mostly written before yesterday's incredibly depressing news out of TX and FL. I know that many of you, like me, have been inundated with reaction and analysis of the Zimmerman verdict and the actions of the misogynists in TX. I thought about writing about the TX action, but frankly….. others have said it better, and I need a break before my week starts. So I'm going with my original diary, which is about my furkids and the upheaval of our lives over the past year. Please follow me below the squiggle for more.
Hi all! It's been awhile since my last diary – almost a year, I think. And wow, have there been changes in the past year. Last year, I lived with Jasmine, Simba and Kitty Puff. This year I live with Snow, Hermione, and Charlie. (The human inhabitants of casa asimba have not changed – though we've added a driver. Gulp.)
Jasmine crossed the Rainbow Bridge first, almost a year ago. We don't know what caused her death, but because my vet and his staff are truly amazing, we got a really excellent final weekend with her, and she died in my arms. She'd been with me for 19 years. As you may be able to tell, that cat OWNED me, and I still miss her.

Simba went next, just over six months later. He stopped being able to walk. We had a vet come to the house and he passed with all of us surrounding him. He was 15. Old for a dog his size, (75 lbs) and he lived with us for 13 of those years. Again – huge hole in my heart with his loss.
Kitty Puff went just one month later. Cancer. She went very peacefully and is still missed – she was the sweetest cat. She hadn't been with us very long – only 18 months. She was a rescue (all of my pets are), and the first of three cats in my life because of fellow kossack
RenaRF
's amazing rescue work. She was 17-18 when she crossed the bridge.
So that's my 7 months of heartbreak.
Let's talk about the newcomers, because they're pretty special, too.
Very shortly after Jasmine died, Rena RF once again tagged me in a Facebook post alerting me about a beautiful white domestic short hair who was in a shelter in San Francisco. His human had become homeless. He was slated to be put to sleep that afternoon. I duly reposted his plight and got to thinking. I couldn't let that cat die, but I was on the other end of the state. Plus, he was diabetic. I knew NOTHING of treating diabetic cats.
I made mention in the original post about Snow's plight of the fact that I'd be willing to take him on, but didn't see how to get past the logistical issues.
Enter this fabulous organization: Diabetic Cats in Need. Between them and RenaRF, I had a quick lesson in dealing with diabetic cats, watched a couple of YouTube videos (Okay, SEVERAL YouTube videos) and did some reading. I talked it over with my husband, who was much more hesitant than I was, but who agreed in the end – we couldn't let this poor boy die. So we agreed to adopt Snow. I filled out the application, and my references were checked – DCIN was as thorough as my employer in vetting me, and I LOVE that about them. They were able to help me out with some starter supplies, and their newsletter editor, who lived near where Snow was being kept, had a conveniently planned vacation in LA. So she changed her ticket to allow her to bring Snow with her, in-cabin. I met them in LA, and Snow came home with me. He was a totally laid back cat, and after some in-house lessons at my vet's to get testing right, along with drawing and administering the insulin, we were ready to form a family.

From there, it was off to the races. Well, okay, it was off to doing home BG curves. Snow had been on a dry food diet. Which for diabetic cats is not ideal. So we switched him to a high protein canned food and held off on insulin administration to see what happened. Home BG curves involve a lot of data. You test the cat's blood every two hours while noting when they ate, what they ate, and how much they ate. I won't bore you with all of it, but the thing is, it's good to be able to do it at home rather than take the cat to the vet for the BG curve. First of all, that's very stressful for the cat. (Though as you can see, Snow is so chill that vet visits do NOT faze him.) Secondly, it's NOT cheap. Ultimately, we were able to get Snow on 1 unit of insulin, 2 times a day.
Hermione joined us after Simba and Kitty Puff left us. My daughter desperately wanted a kitten. My husband and I desperately did not. We agreed to a compromise. The kid and I would go to the Humane Society here in town and would see if there were any cats there that seemed like they NEEDED to be part of our family. If not, we'd wait until kitten season and adopt then. Hermione was in one of the first cages as we walked in, and she practically chewed through the bars to get to to my kid. We did look at all of the kitties in the shelter, but it was really all settled – Hermione was young (I needed a break from senior pets for a bit), and she was CLEARLY all about my daughter. After so many years with older cats, Hermione is non-stop entertainment for us. She and Snow play all the time. She's erased years from Snow's life. (He's now 14).
Enter Charlie. Another kitty who came to me from a land far, far away. (Harrisburg, PA). Also RenaRF's fault. ☺ The beautiful 7 year old tuxedo long tailed kitty joined our family not quite two weeks ago. Charlie is diabetic as well, but he and Snow could not be more different in terms of demeanor. To be fair to Charlie, his life recently has sort of sucked. Before enduring a 3+ hour drive from Harrisburg to Dulles, plus a cross country flight, and then a 90 minute drive from LAX to O'side, Charlie had been bounced around. His original human had to go into a nursing home, and a very nice woman stepped in and saved him. Very shortly after that, one of her other cats became very sick and the resulting care put a pretty big dent in her savings. Right around that time, Charlie was diagnosed with diabetes. His rescuer has a job that requires very frequent travel, and she recognized that she would not be able to provide an optimum home for him. Charlie is front-declawed and is a biter. He is VERY skittish. He was also on a dry food only diet, due to his former person's travel schedule. We switched him right over to a wet food diet, and for awhile it was going well.
Then he stopped eating. So we checked his blood. I came away with 12 bites that drew blood. Two of the bites were puncture wounds and those became infected VERY quickly. Research on teh tooobz scared me, and I got into a dr. the next day. One tetanus shot and 3 days into a 7 day antibiotic regimen, and I'm doing much better. Shot site still hurts like hell, and the finger is still tender, but the swelling is gone. And hoo, boy, do I know about cat bites and the dangers of declawing cats. (Please note - he came to me declawed.)
Once again, DCIN has stepped in. They have a support group for new diabetic cat persons, and I shared what had happened with Charlie – mainly because I have NO experience with declawed cats. I received some solid suggestions from members of the support group and am hopeful that we will be able to ease Charlie into life with us. We're patient people. We'll make this work. I am hopeful that we'll be able to get Charlie mostly off the juice, and bring his diabetes under control through diet. We've been successful with Snow. I'm hopeful for Charlie. He's going to take awhile to come around, though.
Thanks for the indulgence and sorry about the image sizes - I cannot for the life of me figure out how to reduce the size. Now! Onto the reason you're here in the first place! here are tonight's Tops:
TOP COMMENTS

July 14, 2013
Thanks to tonight's Top Comments contributors! Let us hear from YOU

when you find that proficient comment.
From Dragon5616:
There's a lot of wisdom in micaela g's awesome debut diary, The Trifecta of Tragedies of the Trayvon Martin Case, which was rescued-to-recommended. There's a lot of wisdom in the comments, too, as in this thread featuring VA Gentlewoman, Hugh Jim Bissell, and Remembering Jello.
My picks:
The conversation started in Jason Hackman's diary regarding Animal Rights had many fascinating aspects (and of course, trolls. Sigh.) This comment by mole333 (and surrounding discussion) really resonated with me - not because it is going to make me change the way I eat (veg, trying to be vegan) but because it gives me information about where more can be done.

This comment by karmsy from Egberto Willies's front page story about potential unintended consequences in TX as a result of overreach was fascinating. I've got the book on my wish list now, and will be checking my local library.

In ericlewis0's diary about Robert Reich's Salon article, which unfortunately spent way too much pixel space on semantics, I found this comment by exlrrp to be spot on.

Pete Dunkelberg makes a spectacular point about many right wing voters. It resonates with what I know about many, and I can't believe I never really thought about it that way. It's from odanu's very compelling diary, "GOP and the Politics of Envy: Abortion, Food Stamps and Marriage Equality". GwenM has some great advice for the diarist, a bit earlier in the same diary.
TOP PHOTOS

July 14, 2013
Enjoy jotter's wonderful PictureQuilt™ below. Just click on the picture and it will magically take you to the comment that features that photo. Have fun, Kossacks!