Good Question.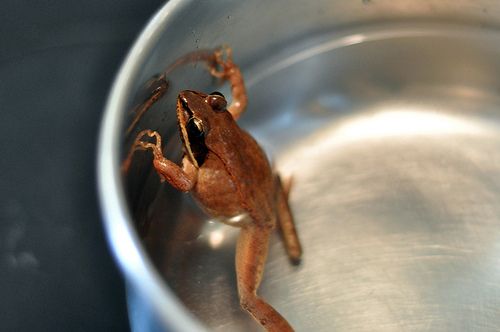 Probably because it's just too much trouble to make a fuss ...

Even though things just keep going up and up, all around them all the time.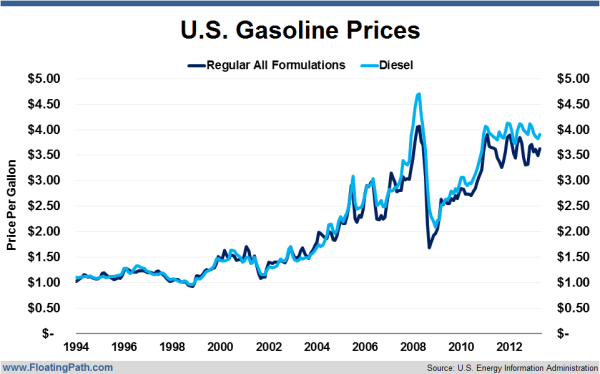 SOOOOO, Why doesn't the Frog just JUMP to get out of its fix ???



Well that could be because sometimes, it's just too much trouble
to try and change your ways ... when nobody else is.

Sometimes it just easier to sit around and wait ... for something to happen.
---
the image sources:

3 Frogs -- Life's a Story and All the World's a Page -- www.trebord.wordpress.com
Animals Embroidery Design: Frog Driving a Pink Car from Great Notions -- www.greatnotions.com
National Gasoline Price Rises To $3.63 In July
Sitting Frog -- forgot my parking kermit so my car got toad -- www.quickmeme.com